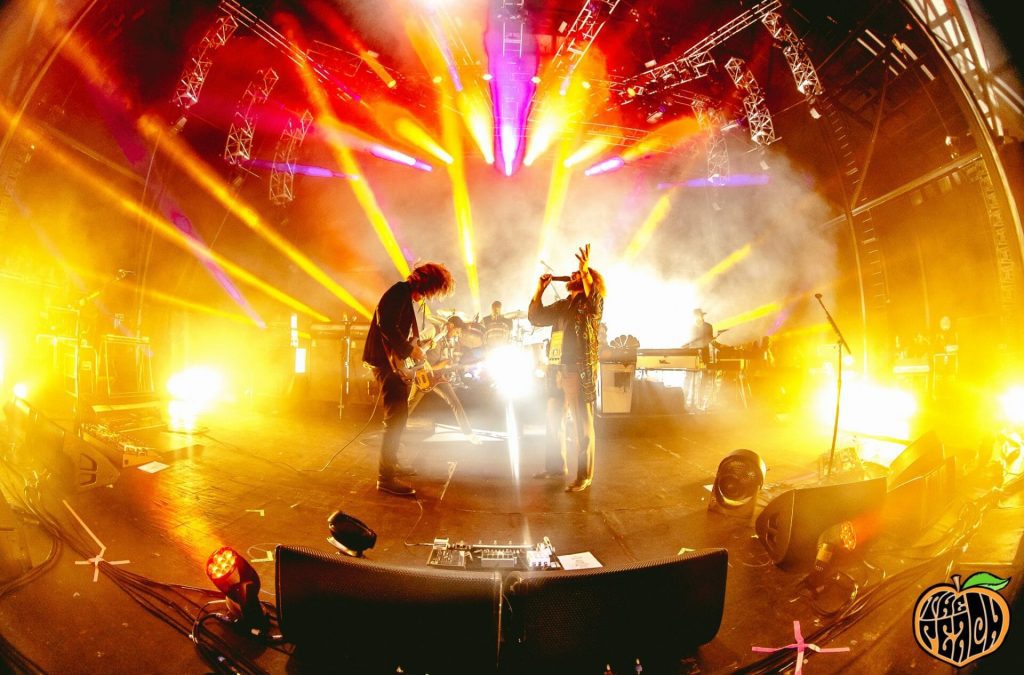 Photo courtesy of The Peach Music Festival
Today, The Peach Music Festival revealed that additional artists will be joining the lineup for their 2023 jubilee set to take place on the slopes of Montage Mountain in Scranton, Pa., on June 29 through July 2. The festival, now in its 11th year, will welcome Ziggy Marley, Australian Pink Floyd, Broadband featuring Kanika Moore, Jupiter & Okwess, The National Reserve, J.D. Simo, Little Bird, and Mountain Grass Unit.
Notably, during the four-day music festival, Australian Pink Floyd will play a special set in honor of The Dark Side of the Moon's 50th anniversary. Read more about a special box-set set to release in celebration of the album's lifetime and impact here.
The newly announced acts will join an already stacked lineup arranged for 2023 with headliners My Morning Jacket, Tedeschi Trucks Band, Goose and Ween, along with Joe Russo's Almost Dead, Les Claypool's Flying Frog Brigade, Mike Gordon, Lettuce Twiddle and Ripe.
Other performers include Andy Frasco & The U.N., TAUK ft. Kanika Moore, Duane Betts, Dogs In A Pile, Lawrence, Magic City Hippies, Christone "Kingfish" Ingram, Karina Rykman, Ghost Light, Thumpasaurus, Tapers Choice, Son Little, Mihali, Raq, TAZ Plays Hendrix, Circles Around The Sun, Melt, Daniel Donato's Cosmic Country, Mo Lowda & The Humble, Oh He Dead, Cris Jacobs Band, Friends of the Brothers, Couch, Yam Yam, Hans Williams, Quinn Sullivan, The Sweet Lillies, JB Strauss, Kendall Street Company, One Time Weekend, Proper Tea, RoastJohn, Ally Venable, Parrotfish, Will Evans, Wax Owls, Psycodelics, Brown Eyed Woman, Veronica Lewis, Baked Shrimp, and more.
Other special performances in celebration and in the spirit of the legendary music of the Allman Brothers Band at The Peach Festival in 2023 include founding member Jaimoe performing as Jaimoe and Friends, duo Brother and Sister and Trouble No More, who will perform the seminal Allman Brothers Band 1973 LP Brothers and Sisters.
Additional artists are expected to be announced in the months ahead of the event.
Tickets, VIP packages, travel packages and more are available now. Learn more and find tickets here.