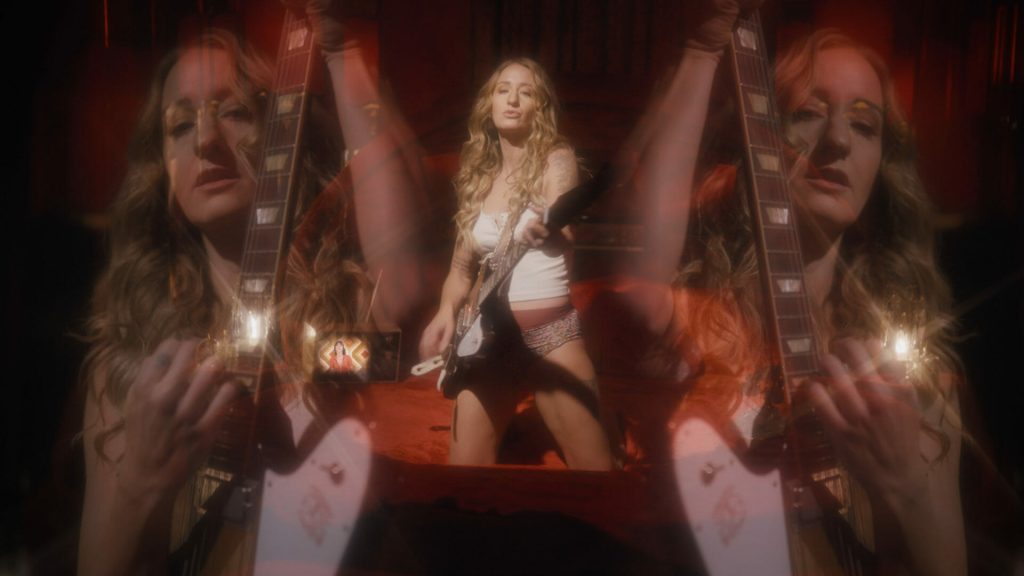 Today, Margo Price released the video for her song "Radio" (Feat. Sharon Van Etten) off her new album Strays. The clip showcases Price sprawled, connected and open with her sensual vocals and comfortable in outfits that would adorn a smoke-filled daydream in the peak of the 1970s.
The video, directed by Bella Mazzola, also features Van Etten, who sings from within a retro television set, as Price dances freely in Risky Business-esque movements, at times wearing a coat, not unlike Ms. Penny Lane's in Almost Famous while at times less, from within a luxuriant, pink house.
"To me, this song is about turning down the noise and opinions of my haters and people who try to tear me down," said Price in a statement. "It's about having confidence in yourself and your vision. It's also a pun about being naked that I lifted from Marilyn Monroe."
She went on to add, "There's a real freedom about being completely truthful about who I am, flaws and all, and that's what I was trying to capture in this song."
The artist, who recently launched her own line of CBG cannabis products in collaboration with Dad Grass, also shows off her new product throughout the video and even shares a joint with her one visiter in the video: a pizza delivery boy.
Sonically "Radio" holds a steady beat over which Price longingly sings, "I think I need to take some time out/ And I wanna turn my phone off/ I Just wanna be alone," not for another but for inner peace. Van Etten's layered and evocative vocals add to the shared sentiment of needing occasional isolation for contentment, and their separation from each other by the use of the television in Mazzola's visual companion pairs perfectly.
"The melody came to me when I was walking in the woods. I hummed the tune into my phone and when I got home, I picked up the guitar and made a demo. I sent it to Sharon and asked for her feedback, which she graciously gave," said Price. "She helped me write some of the words and then went into the studio adding multiple layers of harmonies. Her voice is so strong, so haunting, when she sent me back the demo of her singing it, I got chills all over. I knew right then that this song had to go on the album."
Read Relix's cover story on Margo Price here.
Watch the video for "Radio" below.