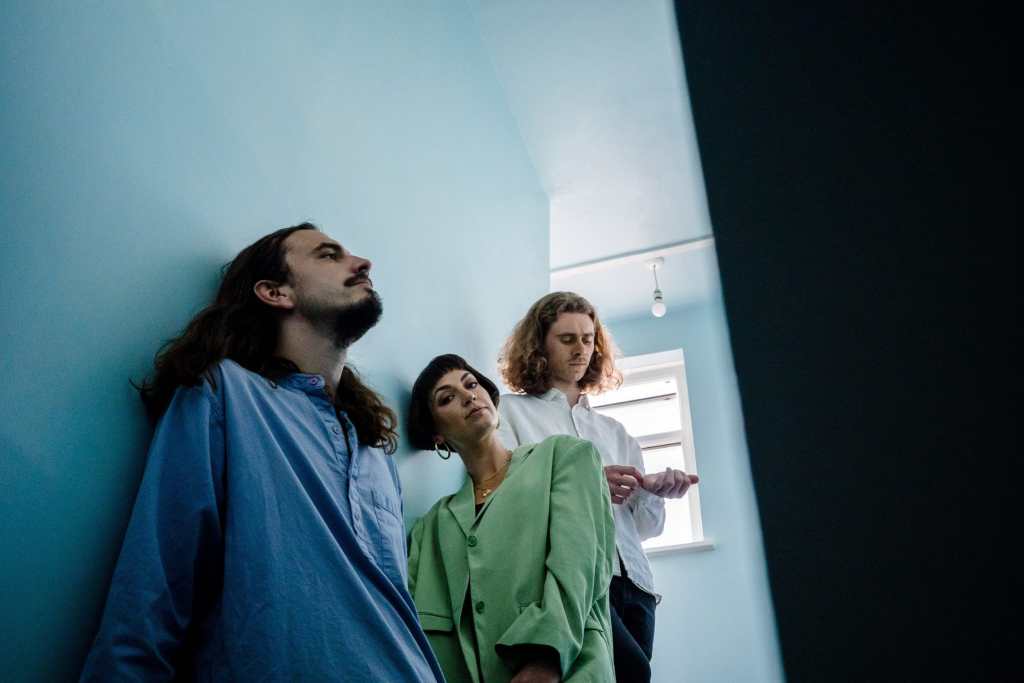 Focus Wales have announced 80 new acts today for their 2023 festival, that will see acts from Wales and around the world descend upon Wrexham across 4th–6th May. They include Jeffrey Lewis & The Voltage described as the world's favourite underground indie-rock songwriter, New York's Jeffrey Lewis and his band will play Llwyn Isaf on 4th May. Folk award winners The Trials of Cato will also play on Thursday 4th May. Welsh alternative band ALASKALASKA who are in the realm of eclectic acts such as Talking Heads and tUnE-yArDs, will play as part of BBC Radio Wales' live broadcast show at the festival on Saturday 6th May. Also announced today are Jodie Marie, Baba Ali, Cowboyy, and CHROMA, who join an illustrious bill of previously announced artists, including the likes of The Coral, Billy Nomates, Adwaith, Squid, Dream Wife, The Joy Formidable, and Neue Grafik Ensemble.
Also announced today are: 4Dee | Aisha Kigs | Alffa | AWST | Baby Brave | Bibi Club | Boy With Apple | BRACCO | Campfire Social | Cara Hammond | Carlota Flâneur | Cassidy Mann | Commander Spoon | Cosmic Dog Fog | Delta Ladies Choir | E1EVEN | Elina Lee | Ellen Froese | False Hope For The Savage | Ffenest | Fernie | God Alone | GRIEF | Grimelda | Gros Coeur | Haley Blais | Half/Time | Hanorah | Hause Plants | Hazmat | Holy Coves | Holy Nothing | Hourglvss | Isa Leen | Ivytide | Izra Fitch | Jack in Water | James and the Cold Gun | KINGKHAN | Kitty | La Flor Romanial | Laurence-Anne | Lizzie Squad | LohArano | MC Salum | Mercy Rose | Mouraine | Mr Phormula | Muddy Elephant | NADUH | New Wave Sound.Ent | Nita | Nuria Graham | One Kabira | Paperhouse | Perfectparachutepicture | Pillow Fite | Queen of Harps | SHLUG | Tara Bandito | Teddy Hunter | Telgate | Trypas Corassão | Wedance | Wrexham One Love Choir | XL the Band | Yasmine Latkowski | Yohvn Blvck | Zero + more!
This year's lineup also includes acts from: the Balearics | Belgium | Canada | Catalonia | England | France | Guinea | Ireland | Japan | Madagascar | Mexico | New Zealand | Portugal | Scotland | South Korea | Sweden | Taiwan | and the USA + over 100 more artists still to be announced!
With circa 500 international industry professionals due to attend the 2023 festival, FOCUS Wales has become Wales' biggest music industry event, with three days of panels, keynote talks, and industry advice. More industry delegates are announced today, including: Anika Mottershaw (Bella Union), Joy Warmann (Secretly Group), Andrea von Foerster (Firestarter Music, USA), Jerome Williams (EBB, Netherlands), John Kerridge (Glastonbury), Adam Lewis (Planetary Group, USA), and more!

FOCUS Wales 2023 takes places 4th, 5th, 6th May across various venues in Wrexham, North Wales. Full 3-day wristbands for admission to all FOCUS Wales events are available now at www.focuswales.com/tickets
FOCUS Wales is supported by Arts Council of Wales, PRS Foundation, and Welsh Government.