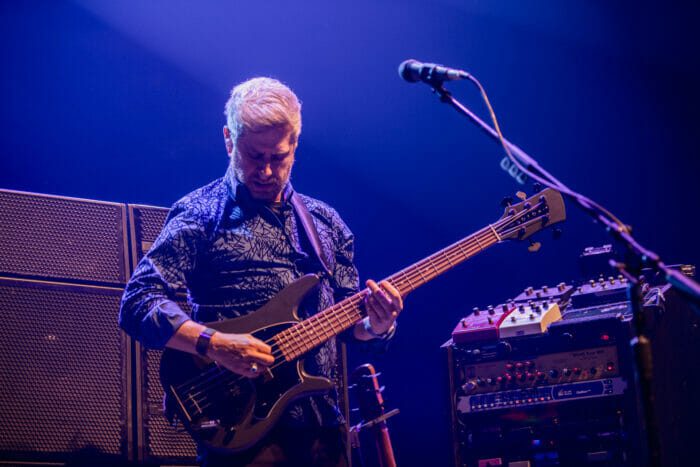 Photo Credit: Dave Vann
On Friday, April 14, Phish opened their spring tour at Seattle's Climate Pledge Arena. The night started with "Blaze On," which ran into an ensuing "Plasma" and ultimately looped back to the set opener. The Vermont foursome added in a rare offering of "Vultures" and continued with "Sample in a Jar" and "Ya Mar" before a steady sequence of tunes to cap the first half of the night. 
The group returned for part two of their concert, which consisted of 20-plus minutes of "A Wave of Hope," followed by "Bouncing Around the Room" and "No Men In No Man's Land," which ran into a cover of TV on the Radio's "Golden Age." After, Phish added "Martian Monster" and "The Wedge" before the final pairing of the night. 
Photographer Dave Vann was on location in The Emerald City and shared his photos from Phish's spring tour opener.
Scroll down to view more.