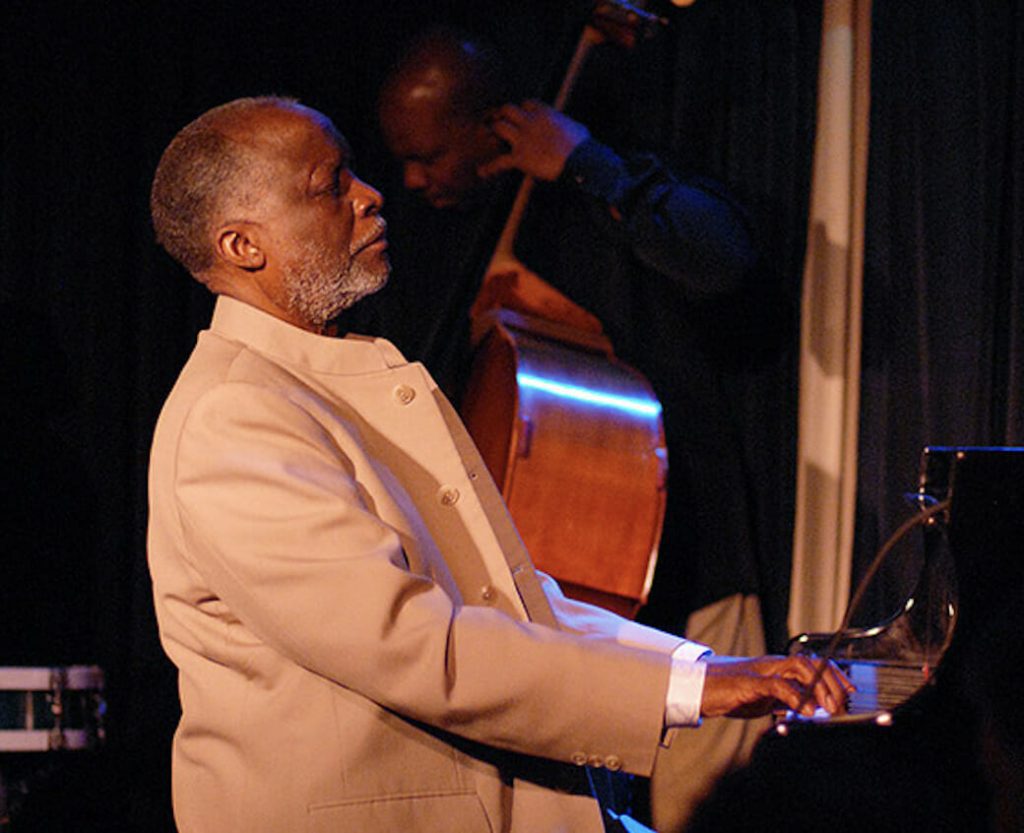 Photo by Dino Perrucci
Ahmad Jamal, the legendary composer and jazz pianist known for his innovative minimalistic, refined playing, has died. He was 92 years old. Jamal's death was confirmed by his wife, Laura Hess-Hey, via The Washington Post – no cause of death was given.
Jamal was born Frederick Russell Jones in Pittsburg, Pennsylvania, on July 2, 1930, and gravitated to the piano as soon as he could reach the stool at the age of 3. He quickly found teachers in Mary Cardwell Dawson by age 7 and James Miller during his early teens. By 17, Jamal was touring in George Hudson's Orchestra. In 1951 he moved to Chicago and founded the Three Strings, his first trio. They were swiftly signed to Okeh Records, and later that year, he released Ahmad's Blues with them. In 1958 the trio would become the house band at Chicago's Pershing Hotel, where they'd record the now iconic But Not for Me.
Jamal was a jazz innovator known for his minimalistic and restrained playing, which laid the groundwork for "cool jazz." He is perhaps best known for his arrangement of the jazz standard "Poinciana," which appears on his best-selling 1958 album, At the Pershing: But Not for Me, and the 1970 Ahmad Jamal Trio album The Awakening.
"[In Pittsburgh] I used to practice and leave the door open hoping that someone would come along and discover me one of these days. It never happened. I had to leave home for that," Jamal said to NPR in a interview in 1985. "I was asked a few days ago, we were doing a seminar in Kansas City at the university there, and a young man asked me what is my favorite product, my favorite LP or whatever, and I said, 'The next one.' The most put-together one, or the one I think was close to artistic perfection, as much as I can get to my own person, would be 628, the one At the Pershing. I made one mistake though!"
Throughout his 60 years of making music, the ever-prolific Jamal released 70 LPs, including solo works and collaborations with string quartets and trios alike. His last release came in the form of 2019's Ballades, which came two years after he received the Grammy Lifetime Achievement Award.
His iconic album The Awakening, which was released in 1970 and also features Frank Grant on drums and Jamil Nasser on bass, is considered a masterpiece by many and was sampled by the likes of Nas, Gang Starr and Shadez of Brooklyn during the golden age of New York hip-hop. He was held in regard by icons, including Miles Davis, who once wrote" "I have always thought Ahmad Jamal was a great piano player who never got the recognition he deserved."
Since the news of his passing, artists inspired by and carrying the restrained, cool and rhythmic flame of jazz have shared tributes online, including BadBadNotGood, Christian McBride, Joe Seiders and many more.