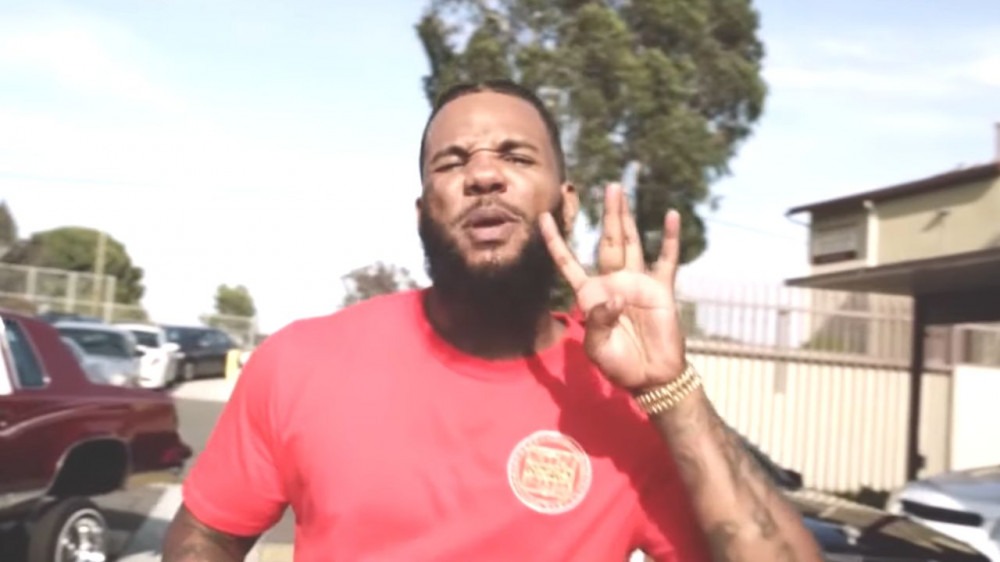 The Game dropped his new anticipated album Drillmatic, which contains a diss track directed at Eminem.

532 Views
Comments Off on The Game's New Diss Track, "The Black Slim Shady" Sparks Mixed Fan Reactions
Fans React To Game's Diss
The Game has released his much-anticipated album, Drillmatic, and it has social media buzzing.
What stood out to fans is the track titled " The Black Slim Shady," where he takes shots at Eminem.
Some of the lyrics that caught the fans' attention were:
"So, oh he goes platinum and oh I got on the math with him he got all the blackest friends he wants to be African, me, left for dead on the Doctor's Advocate, Dre never executive produced it I just imagined it."
The Los Angeles rapper also pointed out that Eminem is not the biggest rapper in his hometown of Detroit and name-dropped his old group D12:
"Might just force the white guy to call D12so he can be the pork they grind, the biggest rapper in Detroit that award is Sean Don."
The "How We Do" rapper also said he's never heard Eminem's music in the club and would rather listen to Tekashi 6ix9ine than listen to him:
"I never heard you in a club, never heard in a bar eleven albums and ten never got played inside my car, I'd rather listen to snitchnine like sixty-nine times and participate in sixty-nines and sixty-nine nuns than listen to you."
Fans' reaction to the diss on Twitter was mixed.
One user tweeted said:
"The Game ironically proved how much of an Eminem fan he is."
Another user praised the song and said::
"The Game dissed Eminem on Drillmatic and it's fire, Em got a problem on his hands now."
It's pretty safe to say the track has caught the public's attention, and fans will be waiting for Eminem's response.
The Game Takes A Mental Health Break
Last week, The Game revealed he would be taking a break from social media to focus on his upcoming album and mental health.
In a lengthy Instagram post, the Compton rapper said he feels betrayed and alone.
"The past two weeks have been a nightmare for me. I have witnessed disloyalty on levels unimaginable by people I've trusted with my heart, money, career & livelihood. Not only have I been backstabbed & betrayed…I've been left to pick up the pieces alone."