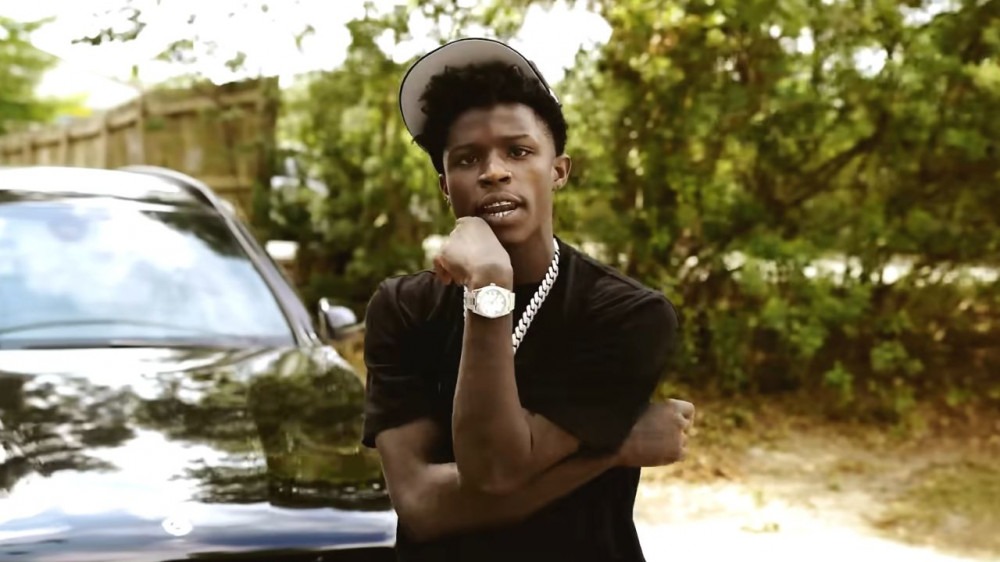 Quando Rondo, the Atlanta-based rapper, known for the hits "ABG" and "Imperfect Flower," is mourning after his friend was fatally shot at a gas station in Los Angeles, California. Rondo took to social media to pay tribute to him.

190 Views
Comments Off on Quando Rondo Mourns Death Of Fellow Rapper Lul Pab
Rondo Unharmed But Still In Pain
While reports on Rondo being one of the shooting victims appear false, he was still in great pain.
Video footage of the aftermath obtained by ABC 7 that occurred in the Beverly Grove district allegedly shows Rondo visibly devastated as EMTs move his friend's body. As of late, the individual was identified to be Lul Pab, a fellow rapper.
According to the Los Angeles Police, Pap was attacked by three men while filling up gas for a black Cadillac Escalade across the street from the Beverly Center shopping mall.
LAPD also stated that the suspects then drove away from the crime scene in a white, four-door sedan. 
Rondo Pays Tribute To Late Friend On Instagram
Yesterday, Q-Pac took to Instagram to pay his respects to Lul Pab. He posted an image of the two beside guns and alcohol and captioned it: "My cuz," followed by a sad emoji.
He later shared two Instagram stories containing two more pictures to honor the late rapper; one set to Future's "The Way Things Going" and the second to "Meek Mill's We Ball."
The "End of Story" rapper also updated his Instagram bio to read: "Mob In Peace Pabb Forever Repping 16 You Took My Heart Away !"
It's Not Quando's First Shootout
In a sick case of deja vu, Quando Rondo was the victim of another shooting in May of last year.
The hip hop heavyweight and his entourage were at the scene of a gunfight in Georgia. 
According to reports, the shots took place Sunday morning in a parking lot. The attack happened most likely from either across the road or a highway.
The shooting also took place reportedly a few minutes away from where Rondo performed months after his crew allegedly had connections to the death of Chicago rapper King Von.