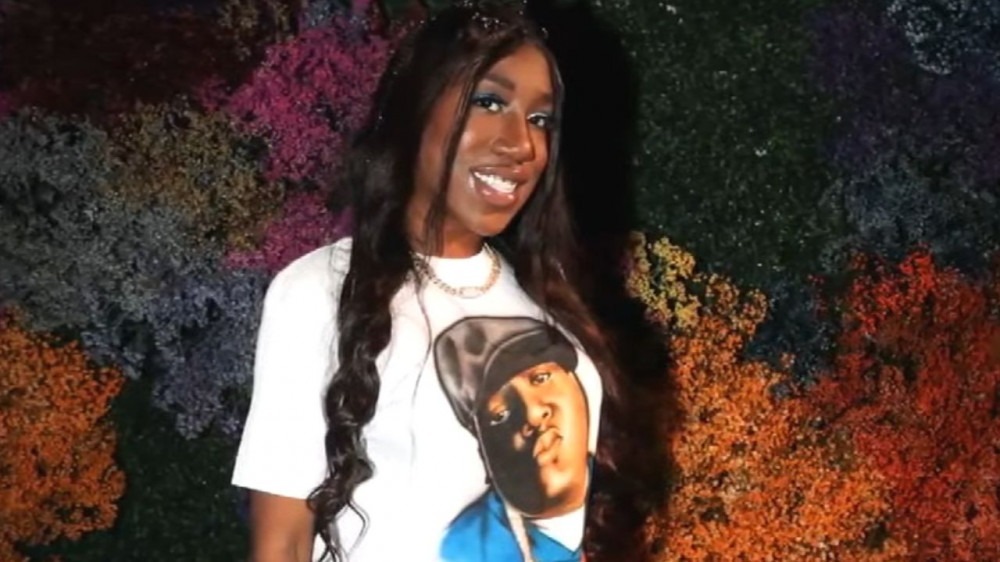 It's like the more money she comes across, the less problems they'll see. T'yanna Wallace, daughter of the hip-hop legend Christopher Wallace aka Notorious B.I.G., recently paid her boyfriend's $1M bail.

161 Views
Comments Off on Biggie's Daughter, T'yanna Wallace, Puts House Up To Pay Boyfriend's $1M Bail
$1M For What?
T'yanna's longtime boyfriend, Tyshawn Baldwin, was arrested over hit-and-run charges. The vehicular assault left three people injured, including a mother and her baby, according to Fox News.
To make matters worse, Baldwin, who also has a child with Wallace, allegedly fled the police during a traffic stop and slammed his vehicle into a group of pedestrians. He was subsequently arrested six days later.
The New York Post notes that Judge Scott Dunn ordered that he be held on the million-dollar bond but didn't count on Wallace's ability to post bail so quickly.
Documents that were filed in Queens Criminal Court reveal that T'yanna put her $1.5 million home in Brooklyn to secure Baldwin's bond. As of late, Baldwin was arraigned on 17 counts of first-degree assault, reckless endangerment, endangering the welfare of a child, and several more.
Meanwhile, Baldwin is facing 17 counts that include first-degree assault, reckless endangerment, and endangering the welfare of a child.
Speaking Of Bonds…
While T'yanna pays her boyfriend's million-dollar bond, rapper Young Thug was denied bond for the third time during his last hearing.
His lawyer, Brian Steel, implied the rapper was the victim of a law enforcement vendetta from a 2015 drive-by shooting of Lil Wayne's tour bus.