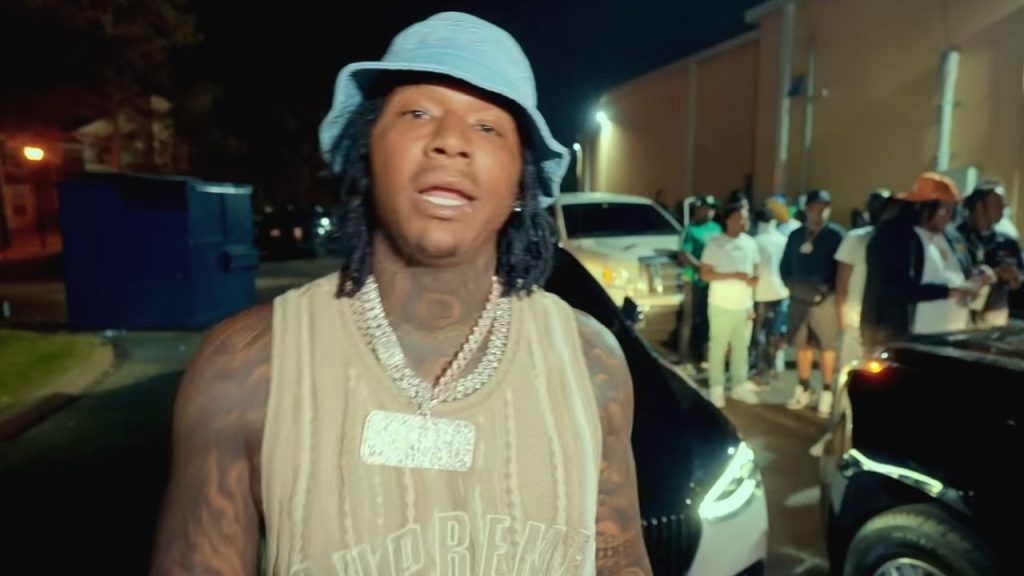 At his recent Larger Than Life Tour in Texas, Moneybagg Yo, along with his Memphis collective, recently took over the stage with unforgettable performances. Together, they brought their unique styles and energy to the stage, captivating the audience.
'Larger Than Life' Performances
On Saturday, September 9, Moneybagg Yo brought the heat to the Dickies Arena in Fort Worth, Texas for his Larger Than Life Tour. 
Joining the Memphis rapper on stage were his label artists YTB Fatt and Big Homie G. YTB Fatt, also known as the "Fatt Fox of West Memphis," has been with the label for 2 years, while Big Homie G has been a part of the collective for 8 years. 
Like Father, Like Son
The event was nothing short of spectacular, with other notable artists from Memphis gracing the stage. 
Finesse2Tymes, a Memphis rapper, had a special moment with his son, Lil' King, who impressed the crowd with his maturity, confidence and stage presence. Another standout performance came from "Thuggin'" rapper, Big Boogie, who captivated the audience with his unique dance moves and delivered hits like "Juice," "FWM," "Home Girl Remix," and "Pop Out." 
The crowd went wild when surprise guests Fredo Bang and Trapboy Freddy also graced the stage, performing their respective hits "Top" and "Lil Quita."
Unwind With Moneybagg Yo 
Moneybagg Yo made a heartfelt connection with his fans during his set, urging them to "leave all of your problems and sh** at the house."
He even entered the crowd, creating an intimate and memorable experience for his dedicated supporters. The rapper also took the time to celebrate September birthdays by showering lucky attendees with flowers and money.
With the Larger Than Life Tour in full swing, Moneybagg Yo has ten shows remaining, with his next appearance scheduled in Seattle, Washington on September 12 at Showdown SoDo. Fans across the country can expect more incredible performances and unforgettable moments.
Moneybagg Yo: A Mogul In The Making
In addition to his musical success, Moneybagg has ventured into the culinary world with the grand opening of his restaurant, Cache 42 Kitchen & Cocktails, in Memphis. Featuring elevated fine dining, the menu includes delectable dishes such as oxtails and lamb chops.
The Memphis sensation has also entered the cannabis industry, partnering with tobacco company Cignature to offer flavored hemp wraps. This collaboration also includes artists like T.I., Soulja Boy, and Lil Durk, who are all making their mark in the tobacco and cannabis space.
Not stopping there, Moneybagg Yo also has his own flavor of Rap Snacks, which can now be found at Walmart. His Dill Pickle Jalapeno-flavored chips join the lineup of other artists' flavors, including Lil Durk and Boosie.
2023 Governors Ball
On a broader scale, the annual Governors Ball in New York featured a diverse lineup of talented artists, including Lil Baby, Ari Lennox, Kendrick Lamar, and more. This three-day festival, held at Flushing Meadows Corona Park in Queens, drew crowds who were eager to witness the biggest names in music come together for a memorable experience.