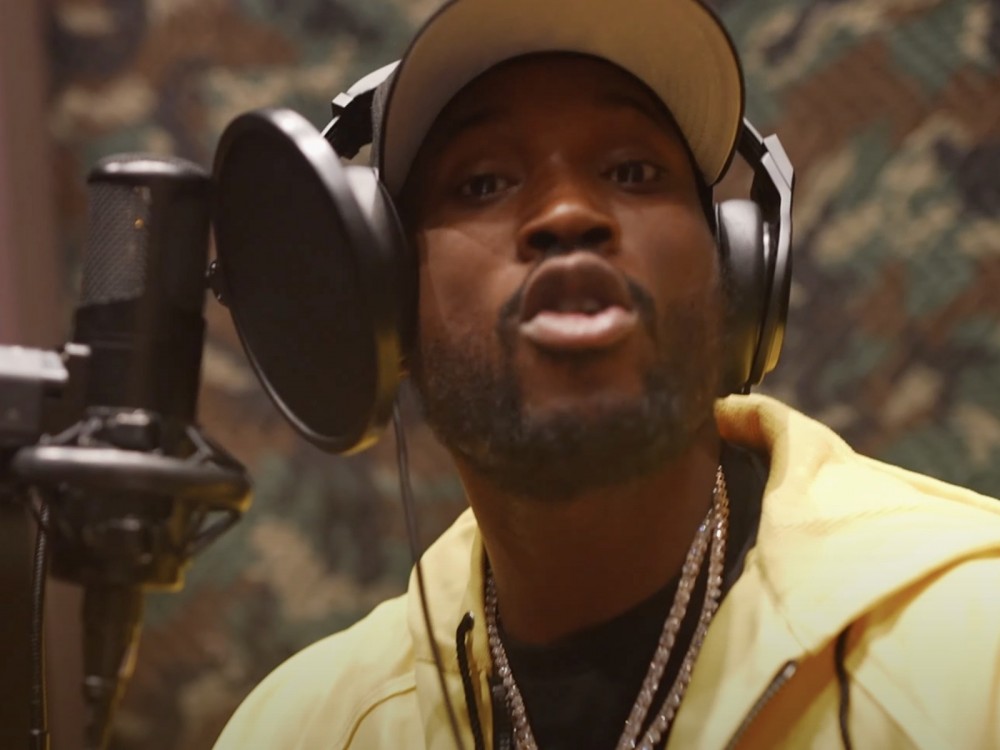 Maybach Music Group's Meek Mill is letting his Twitter fingers do all the talking. The hip-hop veteran has warned anyone thinking about putting out music referencing his former girlfriend and son's mom Milano Di Rouge.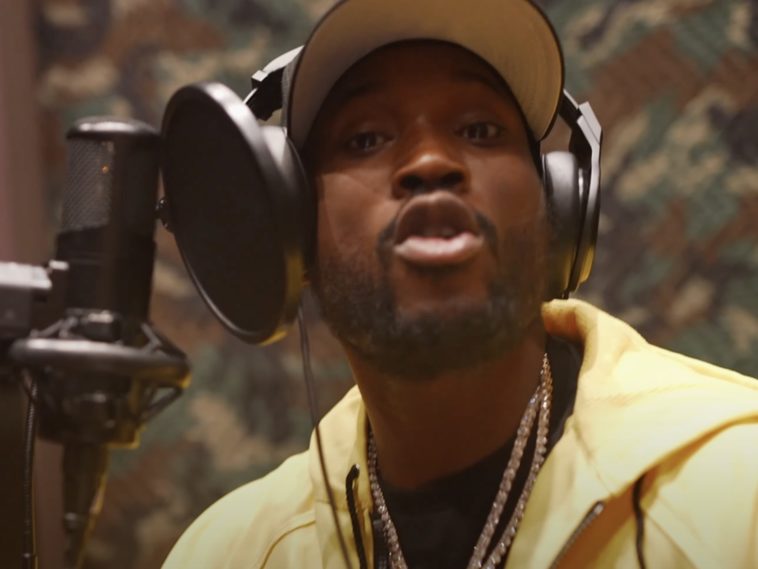 129 Views
Comments Off on Meek Mill Warns Anyone Making Songs About His Ex-Bae
Meek Mill Warns Anyone Making Songs About His Ex
Meek Milly hit up his Twitter page to serve up a major warning to the world. MM quoted another Twitter user dedicating a song to Di Rouge and playfully said he would retaliate in his own song.
"You made a song about my bm im about come at you in a song lol 😂😂😂😂😂😂"
The Strongest Woman In His Life
In May 2021, the Philadelphia native went to his Instagram page to share shots of both his sister and mom alongside him. Meek initially focused on just how much his day one meant to him and vowed to work more closely with his mom.
"Ima start balling with my mother more….. the strongest woman I know… I seen my mom do so much for me, I'm still learning how to help my kids mothers out more because it was normal for me to me to see a woman do everything for her family! Thankyou… my mom used to assemble my basketball courts … coach me a at rumbles… wash my clothes til this day…we used to hit malls together boosting together lol You couldn't imagine! My mom never let me feel the pain of the ghetto I would of thought we was rich! Happy Mother's Day! Can't never get blinded she rode the hardest my whole life!"
Mill went all out showing his sister love and said she would eventually hit "rich" status.
"My sister gone be rich too … happy Mother's Day! 💎💎💎💎💎"
Meek Mill Still Can't Get Enough
Hours prior, the rap heavyweight went online with shots showing both his oldest son, Papi, and his newborn brother Czar. The other post features Meek having a daddy duties moment with his 1-year-old.
"My other son need some milk now!"
Meek Mill's Baby Boy Defines Drip Goals
A few weeks ago, Meek hit up Instagram with a must-see shot. The pic featured Czar rocking matching Burberry attire and drinking from a baby bottle.
"happy bday czar💎💎💎💎💎💎💎💎💎💎💎💎💎💎💎💎love you 4eva"
Czar's mom Milan Rouge also went to her Instagram page to reflect on their son's born day.
"I cannot believe my sweet baby turned 1 today. Wow, what a year it has been. I went from being selfish to selfless. You made me see the world from a new lens, you opened my eyes and my heart. I can't even remember life without you in it. Although it's only been 365 days it honestly feels like I've known you for a lifetime. You changed my life for the better, God know I needed you. Thank you for making me laugh a lot harder, smile a lot bigger, work a little smarter, and for making me whole. Thank you Jesus for blessing me with my baby boy. I remember when he was first born, as soon as the doctor handed him to me I cried and said thank you Jesus, Thank you Jesus, Thank you Jesus. "