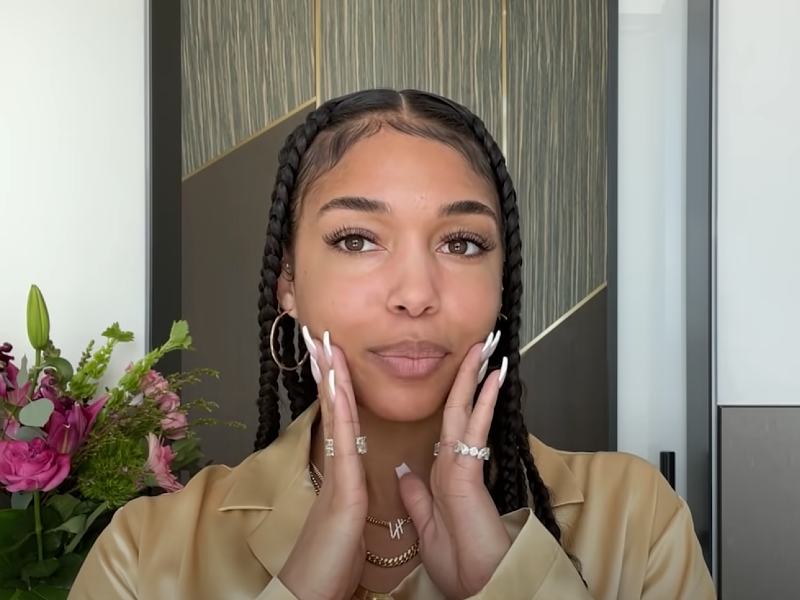 Let's get straight to it: Lori Harvey is, no doubt, one of the most talked about successful Black entrepreneurs of the past 24 months. Over the past 4 years, 24-year-old Lori Harvey's face has remained in the spotlight. Her name's been in social media headlines more than some of your favorite rappers, most notoriously for what folks refer to as her 'body count'.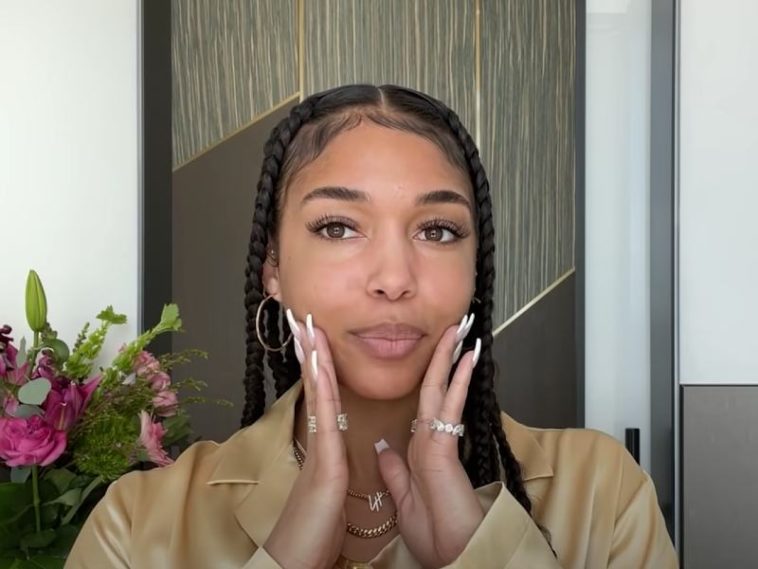 189 Views
Comments Off on Lori Harvey's Dating History: From Future to Michael B. Jordan
What we haven't received a lot of from Miss Harvey though, is her voice. As much as she's been dragged & talked bad on, she's remained quietly humble. The girlfriend of People Magazine's 2020 Sexiest Man Alive recently voiced some of her story in a personal interview w/ Bustle Magazine, stepping way far away from being some comedian's step-daughter. (No disrespect to Steve Harvey, love him like an old uncle I'll never meet). Let's see what these numbers do when we look at Lori Harvey's dating history.
The International Soccer Superstar
In 2017, a 20-year-old Harvey not only dated, but reportedly became engaged to a 23-year-old European Soccer Superstar, Memphis Depay. The couple dissolved in less than a year.
The All-American Footballer
2018, 21-year-old Lori linked up with 24-year-old Justin Combs. The ex-UCLA defensive back and son of legendary hip-hop mogul, Diddy. They dated for a few months but fizzled out.
Mr. Steal Your Girl
2018, a 21-year-old Lori finds herself wrapped up with the 33-year-old R&B, pied piper legacy, Trey Songz. Again, dated for a few months and moved on.
The Knight In Shining Armor
Still 2018. Still 21-year-old Lori Harvey, fresh out the Trigga bootcamp compound bags herself another Brit bloke. A 33 year-old F1 Racing Car Driver, Sir Lewis Carl Davidson Hamilton MBE HonFREng. Last year dude really received Knighthood from Queen Elizabeth II. The two's tryst was so smooth most folks didn't even see it happen.
The Man, The Myth, The Legend
In 2019, 22 year-old Lori shows no shame being seen round with Bad Boy Records creator and professional winner, the 49-year-old Sean Combs. The two even vacationed with her family in Italy. Though neither of them spoke much on their relationship, it seemed to go on a bit longer than the others before. The two mutually parted ways before the end of the year.
Pluto The Trap Messiah
Early in 2020, the 23 y/o Lori Harvey boo'd up with Atlanta's Dungeon Family protégé and resident hip-hop King Midas, rap superstar Future. They did their thing for about 6 months before calling it. Recently, Future popped a cute line at Lori in his verse on the new 42 Dugg track, "Maybach." Lori, in true boss fashion, has chosen to not really give much of a reaction to any of the things folks say bout her, so slick as the verse is, the line don't work on someone who always chooses the high road.
The Sexiest Man Alive
In November 2020, People Magazine declared Hollywood babyface, Michael B. Jordan as the Sexiest Man Alive. Not one woman called for a re-vote. Also the same month, Lori and Michael went IG official and the two lovebirds have been one of America's most sought after couples ever since!
When it's all said and done, Lori Harvey has carved her way into her wealth and lifestyle, regardless of what anybody's had to say about it. All while remaining humble and not bad mouthing anybody along the way. Take notes, ya'll, cause she's a blueprint.