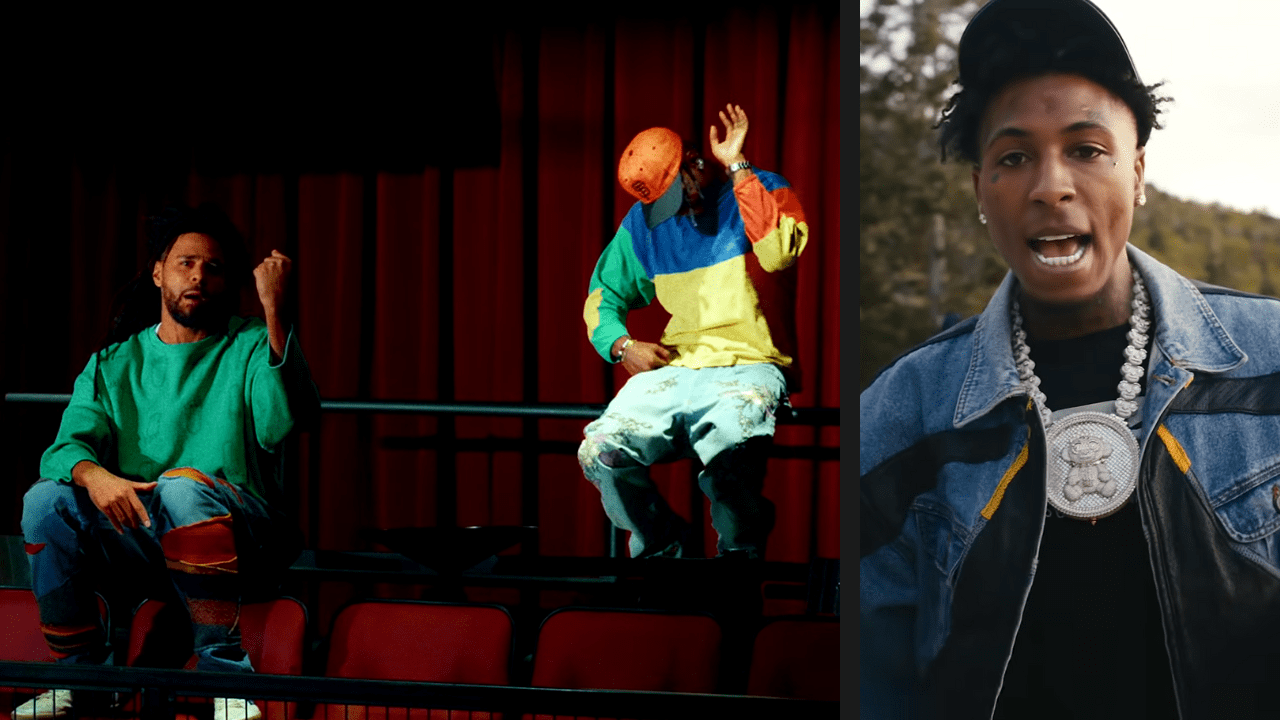 Lil Yachty and Dreamville leader J. Cole have come together to release a surprise track titled "The Secret Recipe." Considering Yachty's previous indifference towards the Cole World artist, this unexpected collaboration is a surprise. The track has ignited fans' excitement and sparked speculation about a potential diss towards NBA YoungBoy in J. Cole's verse. 
An Unexpected Collaboration 
On September 28, marking a momentous occasion in the hip-hop world, Lil Yachty and J.Cole joined forces for the first time in their careers. Their unexpected collaboration on the new track titled, "The Secret Recipe," has left hip-hop enthusiasts in awe. 
A captivating music video also accompanies the song, shot in an empty auditorium, also accompanies the song, showcasing both rappers' talent. 
Previously, Lil Yachty had expressed disinterest in the "She Knows" rapper's music during an interview in 2016. However, the two artists have put any differences aside to deliver a track showcasing their styles and lyrical prowess. 
With the Atlanta rapper's unique sound and J. Cole's impressive lyricism, the duo has created a refreshing blend that has captivated listeners across the globe.
 J. Cole's Powerful Verse 
In "The Secret Recipe," J. Cole's verse steals the show, leaving listeners impressed with his lyricism. Lasting close to two minutes, his impactful bars include the line:
"My greatest flex is that I made a milli feel like I'm Bangladesh," referencing the producer of Lil Wayne's hit song "A Milli." 
Fans have been raving about the "No Role Modelz" rapper's verse, with some proclaiming it as one of his best. 
Users on Twitter (X) showered praise upon him, commenting, "This might be his best verse ever" and "Cole is king." The rapper's impeccable wordplay and delivery, contribute to the overall appeal of the track.
 Potential Diss Aimed At NBA YoungBoy
Within J. Cole's verse, there are hints of a possible diss directed at Baton Rouge rapper NBA YoungBoy. The line, "He facetimed and asked for a feature and saw the face of death," has led fans to speculate that J.Cole is addressing a prior encounter with NBA YoungBoy. 
The rising rapper allegedly contacted J. Cole for a collaboration but failed to show up at the studio, causing tension between the two artists. The Baton Rouge native further escalated the situation in his track "F*ck The Industry Pt. 2," where he took a shot at J.Cole with the lyrics:
"J a ho, that n-gga played it cold, like he was gon' do a feature." 
The unexpected collaboration between Lil Yachty and J.Cole has reignited the NBA Youngboy feud, leaving fans intrigued about the underlying tensions.
More J. Cole & Lil Yachty News
In recent J. Cole news, he recently shared a letter that friend and free agent NFL quarterback Colin Kaepernick wrote to New York Jets general manager Joe Douglas. Kaepernick has not played since 2017 after controversially kneeling during the National Anthem of NFL games.
In addition, Lil Yachty teamed up with rap legend Busta Rhymes in an anime-inspired Google Chrome commercial. The commercial features Lil Yachty embarking on a quest to enhance his writing abilities after being called out by Lando Norris to rap as fast as he drives.
Boosie Drops A Diss Track 
Another notable unexpected collaboration in the hip-hop scene was between Tekashi 6ix9ine and Kodak Black. Their track titled "Skaka Laka" was released in July 2023, reportedly earning Kodak a substantial amount of money. However, this partnership faced criticism from Boosie, who accused Kodak of working with 6ix9ine, who has been labeled a "snitch."