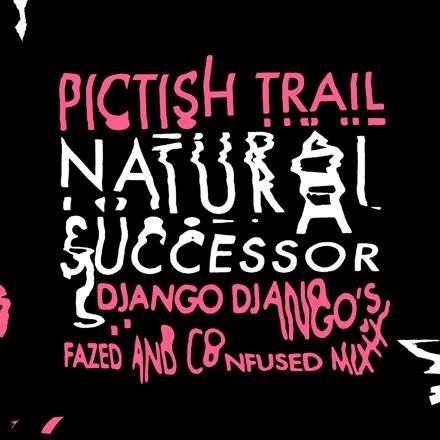 Back at the beginning of September, we rightly featured Pictish Trail's then-new single 'Natural Successor' as one of our Tracks of the Week. The song made for an explosive and most welcome return from the isle of Eigg resident and Scottish musical warlord Johnny Lynch, the man who is Pictish Trail.
Now we can bring you exciting news of a Django Django Fazed and Confused Remix of 'Natural Successor'. The London-based four-piece harness all of the original's unbridled energy and douse it in additional lashings of fuzz and echo.
Speaking about their Remix, Django Django say "We were well chuffed to remix Pictish Trail's brilliant new track, Natural Successor. The production and vocals are really great so it was a joy to delve into the parts, I hope we've done it justice. We've known Johnny (aka DJ pat pat wolf) a long time from back in the Fence records days and Home Game festivals in Fife so it was great to work together on something at last!"
The 12" single is released on 22nd October 2021 and features exclusive remixes by Django Django and Makeness. It is available to pre-order online from Lost Map, and Fire Records, before being made available in select independent record shops.
https://fire-records.lnk.to/PictishTrailDjango