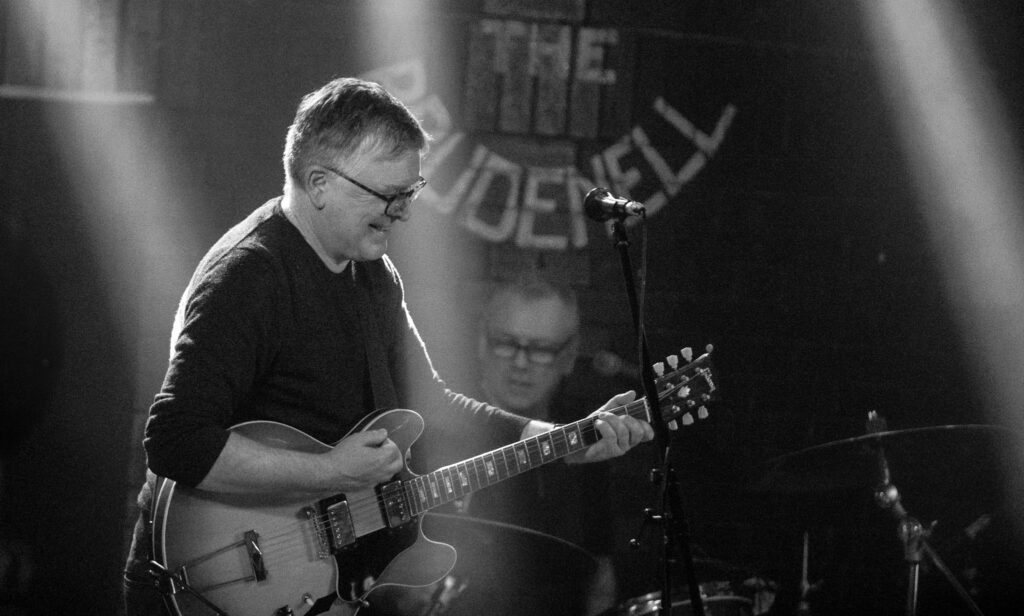 For many, Gerard Love's departure from Teenage Fanclub five years ago – for reasons that range from differences of opinion within the group to his not wanting to commit any more to far flung tours of the world – signalled a moment when the wheels could quite easily have started to come off the Fannies' band wagon. Love was, after all, one of the founding members of Teenage Fanclub when they had formed in Glasgow in 1989. He had also written some of their greatest songs, including 'Star Sign', 'Gene Clark', and 'Sparky's Dream'. And for three decades he had been the band's beating heart.
But marshalled by the band's two other principal songwriters and fellow founding members – Raymond McGinley and Norman Blake – far from disappearing into a sea of nostalgia and critical oblivion after he had gone, Teenage Fanclub have flourished. Original drummer Francis Macdonald was still present and correct. Welsh musician and songwriter Euros Child – with whom Blake had collaborated in the duo Johnny a decade beforehand – got on board on keyboards and vocals. Dave McGowan moved sideways to bass and the quintet have since gone on to release a couple of very fine albums indeed, Endless Arcade in 2021 and then earlier on this year, Nothing Lasts Forever.
And as if to emphasise this evolution and the very fact that the Teenage Fanclub show continues to roll inexorably on, tracks from those two records comprise almost half of this evening's setlist. And the truth of the matter is that there is very little to choose between the quality of this newer material and the older songs in that both still possess those quintessential Teenage Fanclub ingredients of melody, harmony, tenderness, sadness, and joy.
They open with 'Tired of Being Alone' from Nothing Lasts Forever and whilst he is quietly hidden in the shadows it is soon apparent that Stephen Black is back on stage as an auxiliary Fanny. He must be on double-time for this tour because not only has he already put in a sterling support shift in his guise as Sweet Baboo, he is now adding further texture to the Fannies' sound on first guitar, then saxophone – 'About You' is seriously enhanced by his gentle brass inflexions – and ultimately a pair of maracas.
You'd also be forgiven for initially thinking that Euros Child wasn't even there, tucked away as he is in semi-darkness behind his keyboard at the rear of the stage, but his presence is keenly felt by his supreme harmony vocals, most notably on 'Alcoholiday' – one of three songs to appear from Teenage Fanclub's third album, 1991's magnificent Bandwagonesque – and his consistently fabulous keyboard fills. 
One of the many highlights from this evening is an absolutely cracking 'I Don't Want Control of You' complete as it is with a smashing wee guitar solo from Norman Blake. They end the set proper with a glorious double send-off courtesy of a quite beautiful 'My Uptight Life' and then a riotous blast of 'The Concept'.
In coming back for a three song encore, the Fannies once more underline their continuing forward gaze by ensuring that two of those songs are taken from their most recent albums. They then head off up the A1 in the general direction of Gateshead and another sold out show on this tour – sustained, no doubt, by a couple of those delicious Brudenell pies – but not before delighting us with a stellar blast of their very first single, 'Everything Flows' and in so doing strike what is the perfect balance between the old and the new. 
Photos: Simon Godley
A few more photos of Teenage Fanclub at Brudenell Social Club, Leeds