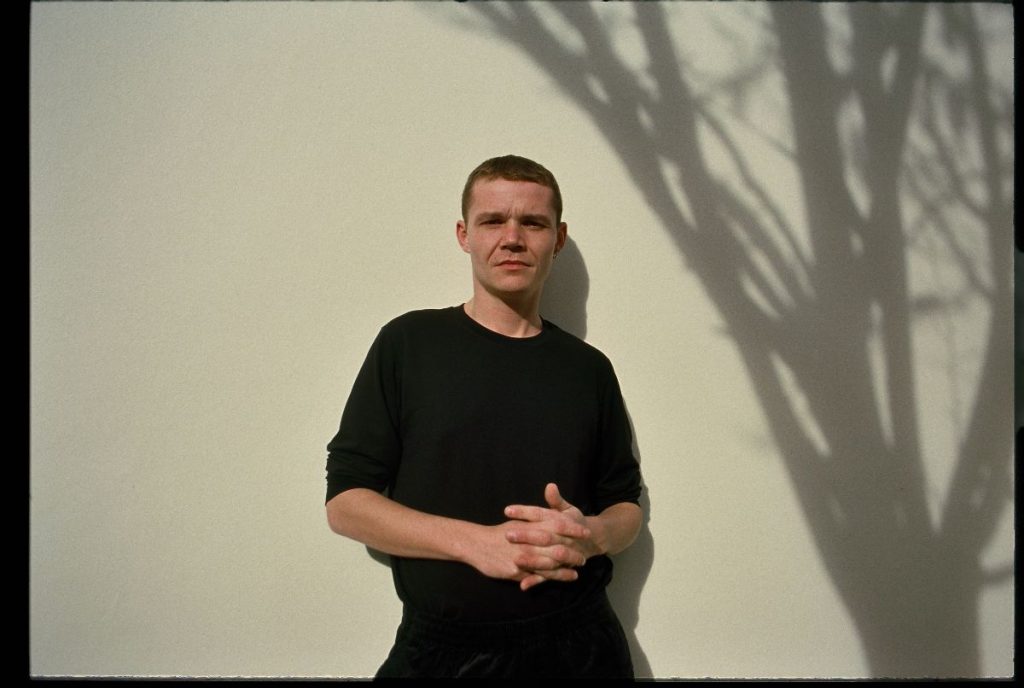 Westerman's pandemic was different from yours. While most of us spent the summer of 2020 avoiding Zoom quizzes and mastering the art of homemade banana bread, the London-born singer-songwriter cultivated an interest in acapella choral music and sketched an album he would later work on with Big Thief's drummer James Krivchenia.
The resulting album, An Inbuilt Fault, is a strange and idiosyncratic listen – both confrontational in its stark emotional sincerity, and comforting in the ease it deals with the reality of contemporary fear and isolation. In some ways, it's very obviously his Lockdown Album, but its themes go deeper while inhabiting a space similar to Arthur Russell, Peter Gabriel, and David Sylvain. I spoke to him about artistic inspirations, identity crises, and the importance of authentic expression…
You're currently on tour in America. How is that going?
I'm really enjoying it so far. It gets more difficult the longer it goes on, but so far it has been great. I have a fantastic band with me. The audiences are super receptive. We're playing to busy rooms, which is crazy given it's been so long. I'm excited to see places I've never been before and drive on some terrains I've never seen. I'm excited to look out the window.
The great cliche about looking out the window and feeling wistful…
There's something about being in transit which creates a sentimental recollection of things. I try to stay clear of that, while having a heated debate with myself about letting it happen. I don't think it serves any particular function.
I wanted to talk to you about how bold the new album is. I think there's a sense of fearlessness in how open and honest you are, even though the album deals a lot with insecurity and identity.
If there's a sense of confidence in the record, it's because I did write exactly what I was thinking at that time and I didn't change that. There's a confidence in presenting things that way because it's unfiltered, and it's maybe difficult for people to listen to.
It took my label some time to accept what I'd done, because the album could be a difficult listen. I started thinking about: what would I like to encounter, what are the elements I would like to encounter in a piece of music at the moment? I think exposing that level of insecurity, instability, alienation and loneliness of that time… I'm surely not the only person who had that experience. If that's going to be something someone is going to find catharsis through, then maybe someone can take my catharsis and use the result for themselves.
What was the process of making this album like?
I arranged a lot of this record myself. I spent seven or eight months working on it before I met with James. I was listening to a lot of choral music around the time that I was writing. I was listening to a lot of human voice music during the pandemic, pure and without augmentation. There were certain songs that felt like personal hymns. Not that I'm trying to say my music is hymns that people should follow. But they're like little spiritual moments where I open up what I was feeling. It didn't really feel like a choice, it just came out. I'm not measured with these things. I just left things as they came out naturally.
James Krivchenia and I met before the pandemic started. I got to a point that I was aware I wanted live percussion on it, but I'm no drummer. We just started talking, we had got on really well when we first met, and got on really well on Zoom. I sent him a lot of stuff I'd been listening to and he immediately understood what we would do. I went out to L.A. and recorded with some fantastic friends of James – a guy called Mark Davidson, whose artist name is Twain and is supporting us on tour. I wanted the strangeness of the hand percussion – I wanted it to have a breathing quality and be less sculpted.
One of the things that strikes me about your music, particularly on this album, is how singular it sounds. What are your main influences?
You're always a summation of the things that you like. I go both ways wondering – does it resonate because you like it, or do you like it because it resonates? The things you connect with are internalised. So I think when you start making things, all those influences will be present in what you do. They speak to some property of who you are, what you like, what you value. I find it an odd conversation to think of influences. I'm not trying to be elusive, I would have to go back a long way to think what I liked when I was 15 or 18.
I'm just following the thread. It's just about intuition and having the grace to know when it's finished or when it's not working. I say that as if it's that simple! In terms of how that presents itself, I don't think two people ever have the same experience of listening to something at the same time. But it's not something that gets into my psyche too much because it would be a disservice to the infinitely complex nature of people. I'm happy if it does seem idiosyncratic.
I wanted to ask you about the album artwork as well…
I think with Braulio [Amado, the artist behind the artwork] – he's just incredibly versatile and gifted. I saw this collection of three paintings – the Prometheus Triptych by Oscar Kokoschka. I was really taken with the paintings, because I thought all the contextual points around these paintings seemed to hugely resonate with me. When I saw what Braulio was doing with A.I. and painting over these generated images, it seemed to me we should make a collage which nods to these paintings. We wanted to make a nightmare landscape but make it beautiful. The 'A Lens Turning' is my favourite video. I'm really lucky – when you work with people who are engaged and thoughtful, it's amazing.
What's next for you?
I'm hoping to make another record this year. I'm trying to work that out currently. I'll be recording this summer, then we have a tour in autumn of the UK and Europe. I find it really hard to project into the future now, and the pandemic has made it pathologically impossible to see beyond two months into the future. I don't trust the future. It's very exciting.
It's really nice releasing music in a public way. It's not really mine any more. I've had my process with the music and I don't have any ambition or right to inject anything from this point onwards. It's nice to let go.
Photo credit: Siam Coy