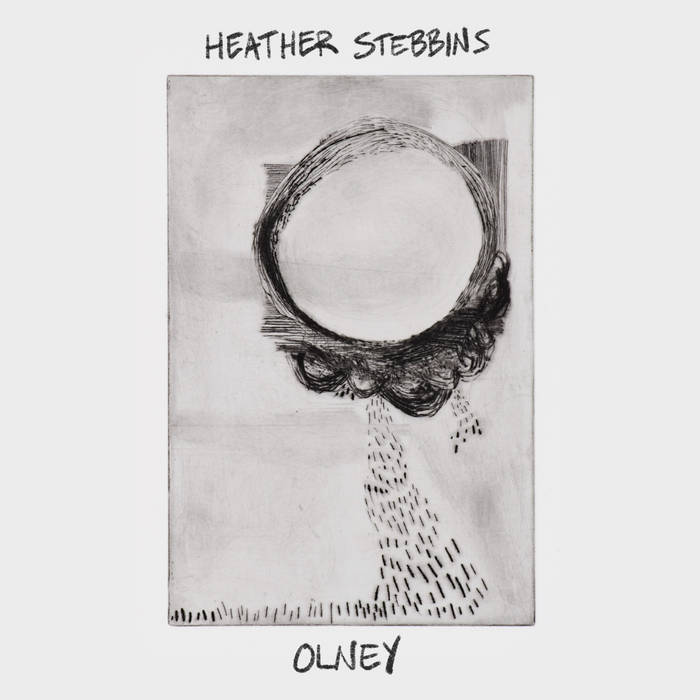 Over the past few years Heather Stebbins is someone I've been following. By following I don't mean like a stalker, but every few months I try and see what she's up to. As a composer her work touches upon something hopeful. This is very much needed at the moment. Her latest album Olney sounds nothing like she has composed so far, but it is 100% her. Even after a cursory listen you begin to pick up on feelings of loss, desperation, but again hope.
The first thing you notice about listening to Olney is how nothing has an edge. There are no basslines, or conventional ones at least. No beats. No real melodies. Just half-an-hour of drones and tones, that constantly merge from one sound into another. At times, the music feels like it is made of different bilious gasses that just encompass each other until the song is just one vaporous form.
'Constellations' is the standout track on the album. This might also be because it's the longest. Here Stebbins has given herself plenty of time to explore the themes of the piece. As the title suggests the music is celestial. There are massive chimes throughout. As they progress, they morph into elongated drones. There is something graceful about them as they glide from the speakers.
'Coronation for a Lost Queen' starts with a deep drone. This gives way to one of the best transitions on the album. The deep tones slowly give way to something lighter, but in the middle is a pulse. As this become more pronounced, around the halfway mark everything flatlines, then slowly something that sounds like an alarm kicks in. Only to vanish almost as suddenly. The final part is a
sheer joy and one that I would have like to have lasted longer.
There is something immediate to listening to Olney. The music just meanders around, and through, you. Some bits strike a chord. Others don't, but you feel it. This is partly down to how Stebbins recorded the pieces. In the past her work is notated and requires revisions along with plenty of editing. On Olney she discarded this process and just followed her instincts. It pays off as the music is constantly moving. This keeps your attention moving around, instead of fixating on one tone. Let's hope that Stebbins carries on this level of experimentation on future releases as it works incredibly well.