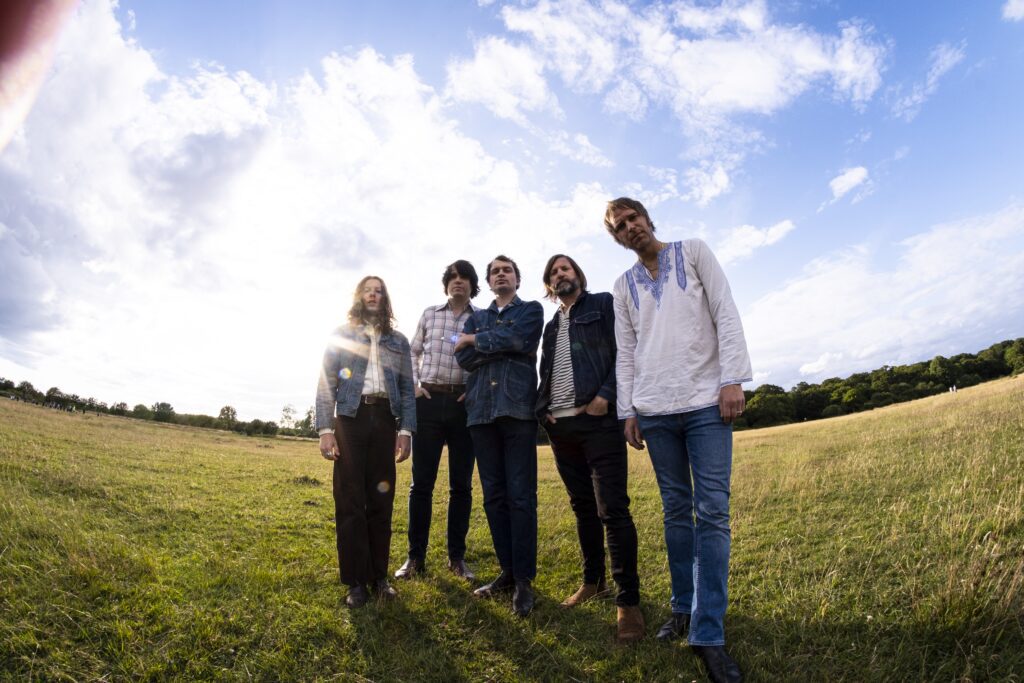 The Hanging Stars are a cosmic country quintet from London comprising songwriter, singer and guitarist Richard Olson, Paul Milne on bass, drummer Paulie Cobra, Patrick Ralla on banjo, guitar, keyboards, and assorted instruments, with pedal steel courtesy of Joe Harvey-Whyte.
The band recently appeared at Jack White's Third Man Records in Nashville for the 2023 Americana Music Association Festival and are now back in this country with a new single, 'Happiness Is A Bird'  and an accompanying video. Written by Richard Olson, the track is their first new music since their acclaimed fourth album Hollow Heart which was released in March of last year on Loose Records, the label to which they had then recently signed. The album received the coveted Bob Harris Emerging Artist Award at 2022's AMA UK Awards.
'Happiness Is A Bird' speaks of "the need to cherish the little things in life and to realise the small blessings are as important as the big ones" and the value of this message is conveyed within the customary magnificence of their soaraway cosmic sound which can be traced all the way back to The Byrds' Sweetheart of the Rodeo in the late 1960s. The new single is complemented by a beautifully constructed video by Hollow Hand featuring footage from Julian Hand and God Is In The TV has the greatest of pleasure in bringing it to you exclusively today.
The Hanging Stars are out on tour in the UK from next week, with their live dates as follows:
15/10 – Portsmouth – Edge of The Wedge
19/10 – Chester – St Mary's Creative Space w/ The Sadies 
20/10 – Stowmarket – John Peel Centre
21/10 – Newcastle – The Cluny 2 w/ The Sadies
22/10 – Halifax – Town Grassroots Festival 
27/10 – Staffordshire – The Foxlowe Arts Centre
09/11 – Luton – The Bear Club
16/11 – Hove – The Brunswick
23/11 – Ramsgate – Ramsgate Music Hall
06/12 – London – The Lexington
Tickets for all shows are on sale now here.
Follow The Hanging Stars: