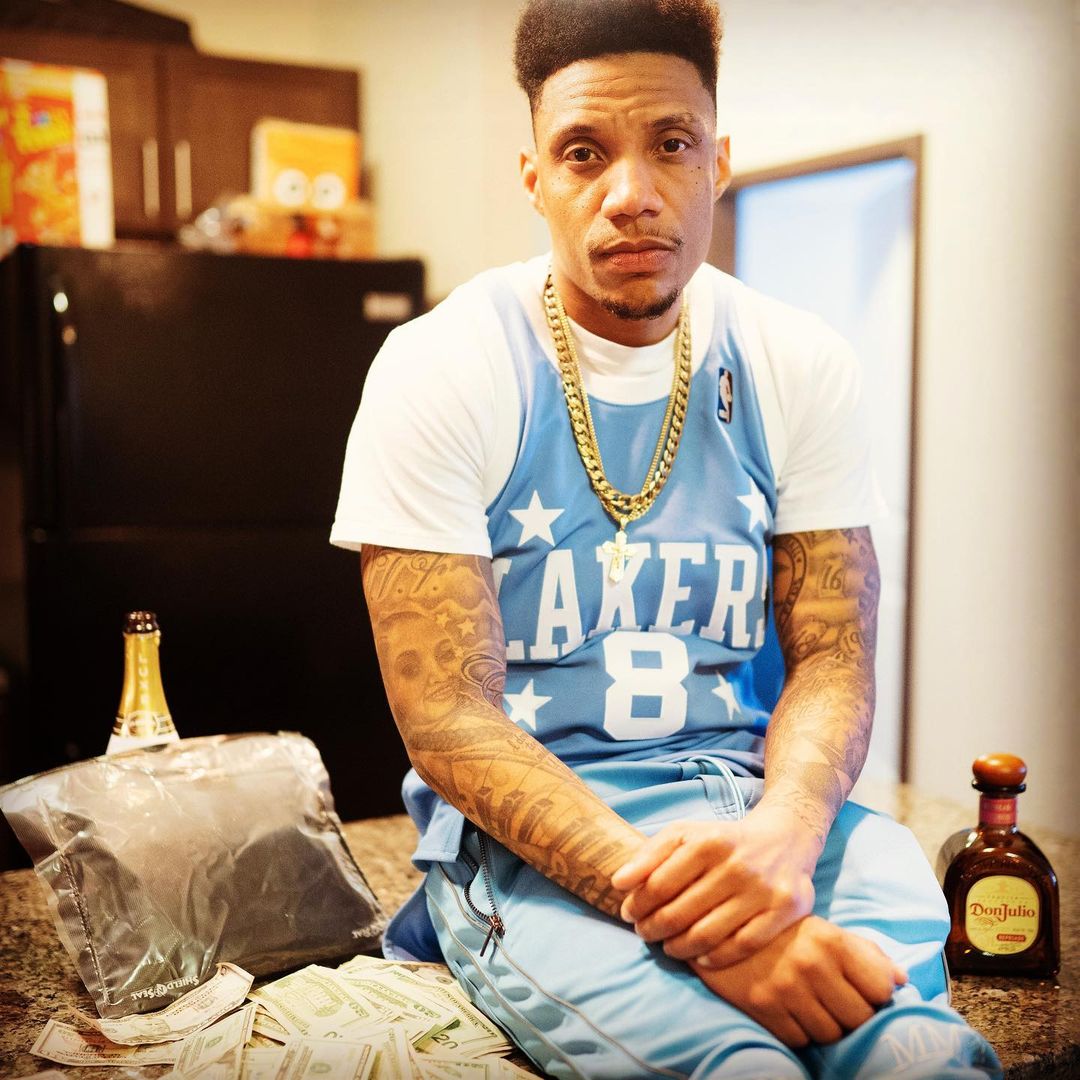 Emerging artist CG Naughty has just dropped new music. His latest singles, "Versace" and "Look Into My Eyes" speak for themselves in terms of the potential he has been displaying. He gave us some insight about his relationship with Nipsey Hussle, as well as his take about the role artists should play regarding major issues such as police brutality.
Growing-up, who were your inspirations in music?
I was inspired by rappers like Jay-z, Jadakiss, Nas, Fabulous, and Lil Wayne..
"Look Into My Eyes" is your first track under the name CG Naughty, what made you change it?
Technically, I didn't change it. I just added the CG in the front. Colossal Gang Naughty. Being in federal prison for the last 6 years, I felt like I had to reinvent myself and switch things up just a little.
Would you like to join forces with other artists? Who would your dream collab be with?
I'm not opposed to joining forces.However, I am very selective. And I only deal with a certain caliber of artist or person in general. You have to be authentic. If so, let's link. Dream Collaboration – The Weekend.
Are you more of a recording artist, a performer, or both?
I would say more of a recording artist but I do love to perform.
What's your connection with Nipsey Hussle, we saw some photos with him on your Instagram?
Well, I met him in LA in 2014, literally 1 month before I went to jail. One of those, real recognize real situations. I told him I wanted to work with him, he invited me to his studio and let me hear what was victory lap back then, I played him some of my music then we rocked out on a few collaborations for the next couple days. Then I flew back to Chicago and got picked up by the feds.
What is the first thing you notice when listening to a song for the first time?
The first thing I notice is the beat of course. Then the lyrics. What the person is talking about.
How do you envision the role of music in helping raise awareness in such major issues as police brutality?
The role of music in these issues is colossal. Everyone listens to music and is inspired by it. They look up to the artist to keep them informed on what's going on and how they should feel about it and react to it. However, I don't feel like the artists are focused on the more serious issues like that.
Follow CG Naughty on Socials: Instagram – SoundCloud
Check out CG Naughty's latest release 'Versace'