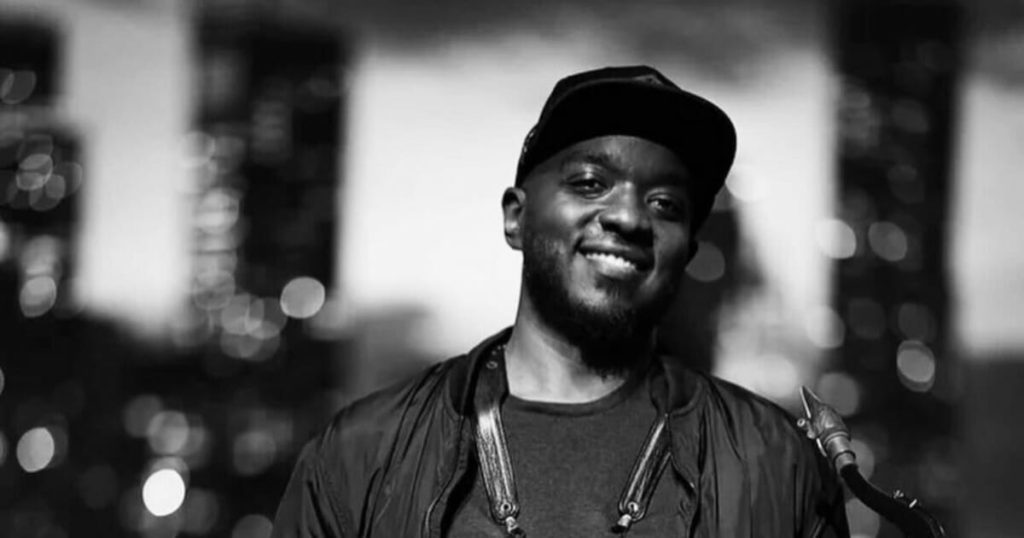 After a two-year battle, beloved saxophonist James Casey has passed away at 40. The artist and prominent member of the Trey Anastasio Band died surrounded by his family and loved ones this morning. The confirmation of his passing was shared on social media this afternoon.
The statement reads, "It is with profound grief and a broken heart that we confirm the passing of James Casey. He died peacefully in the early morning of August 28, 2023, surrounded by his wife and family. James persevered through his colon cancer battle for two years, and it was the honor of his career to release solo music and perform during that time. James brought joy to everyone around him and his legacy will live on, both through his music and the advocacy work that's become so integral to him.
"It was so important to James to help others avoid his fate – to learn the importance of early colon cancer screenings, know your family history, and be an advocate for your own health. When detected early, colon cancer is almost always curable. He shared his diagnosis publicly and illuminated his ongoing battle to raise awareness and help others. James was a remarkable human being, beloved for his wit, humility, kindness and generosity. He will be dearly missed."
Born in metro Washington, D.C., in Takoma Park, Md., Casey's musical journey began in Phoenix, Ariz., where he was raised by a family deeply rooted in music. An early bloomer, Casey started playing drums at the tender age of 3, and by 9, he had already embraced the saxophone.
After graduating from Desert Vista High School, his passion and dedication led him to Berklee College of Music in Boston, where he pursued a degree in music business. Casey's rising stardom grew as he collaborated with bands like Soulive and Lettuce, where his prowess on the saxophone resonated with committed and wide-eyed fans. He then moved to New York City to continue his passion for music as a saxophonist, vocalist, percussionist, producer, composer and musical director. 
In a serendipitous twist of fate, Casey's path crossed with trumpeter Jennifer Hartswick at a 2012 Bowlive run at Brooklyn Bowl in Brooklyn, N.Y., setting the wheels in motion for his future collaborations. Phish guitarist Trey Anastasio became aware of Casey via Hartswick, recognized his immense talent and invited him to join his solo band, forming a notable horn section featuring Casey, Hartswick and trombonist Natalie Cressman.
Casey was diagnosed with colon cancer in July 2021, following another of his remarkable collaborations, this time with Billy & The Kids at Red Rocks Amphitheatre. Since his diagnosis, he demonstrated remarkable resilience: Despite undergoing surgery to remove a tumor and enduring rigorous chemotherapy, Casey remained devoted to his music and performance.
His commitment to his craft was further underscored by the release of his debut EP, a holiday album, A Little Something For Everyone, in December 2022. The album's proceeds were dedicated to raising awareness and funding colon cancer screenings for the uninsured through the Colorectal Cancer Alliance and Eastern Virginia Medical School's HOPES Clinic.
Before his passing, Casey continued to release music, including beautiful singles from his unreleased solo EP, The Kaua'i Project. He also extended his legacy and healing efforts even further by releasing the inspiring short film Music as Medicine: a James Casey story earlier this year. The film advocates for early colon cancer screening–particularly within the Black community–by utilizing Casey's music to raise awareness about the disease.
Casey's contributions to the world of music world include unforgettable collaborations with renowned artists, including performance and/or studio work with Dave Matthews Band, Phish, Meghan Trainor, The Jonas Brothers, J. Cole, Wu-Tang, The Roots, John Legend, Anderson .Paak, Maceo Parker, Cary Rae Jepsen, Leslie Odom Jr., Roy Hargrove, Shawn Mendes, 5th Harmony participation in Phil Lesh & Friends lineups and more. Other solo projects include his band Animus Rexx and his virtual concert company, AuxCord. 
Donations in his memory can be made to the GoFundMe campaign established to support Casey weeks before his death. Casey is survived by his wife, Ayla Cobb Casey, father Duane John Casey, mother Gina René Miles Casey, sister Rachel Jean Cato and brother Stephen Duane Casey. In lieu of flowers, the family has requested donations to be made to the Nancy Langhorne Foundation and the Colorectal Cancer Alliance.
As the music world mourns the loss of a talented soul, his melodies will continue to reverberate through the notes of his saxophone and in the hearts of those he touched.