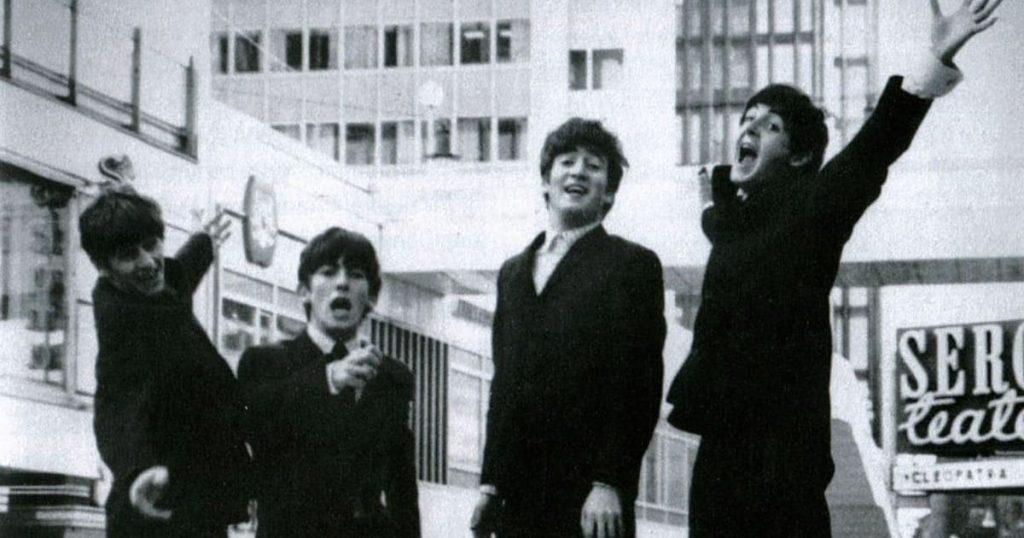 Today, The Beatles released their final single, the highly anticipated "Now and Then." The song was written by John Lennon and recorded as a demo at his home in the '70s. Since planting and walking from the proverbial sonic seed, years passed as it remained unfinished and unapproachable. Since then, his friends and bandmates Paul McCartney, George Harrison and Ringo Starr united to bring it to fruition – a testament to love and brotherhood in the face of time.
McCartney spent countless hours over the years to craft the song into what was released today. By taking the demo containing Lennon's 1977 vocals and piano, adding Harrison's guitar from the 1995 Anthology sessions and recruiting Ringo's drumming and singing in 2022, he remained steadfast in his vision and committed to what had taken root. In interviews over the years, he would mention the song: "That one's still lingering around," McCartney said of the song in a 2012 documentary on Jeff Lynne titled Mr. Blue Sky. "So I'm going to nick in with Jeff and do it, finish it, one of these days." 
One of those days finally came after Peter Jackson and his audio team implemented sound-separation technology for 2021's Get Back documentary. Just as the film did with hazy recorded dialogue, "Now and Then" separates Lennon's vocals from the background noise and tape hiss. Notably, Jackson directed the music video for "Now and Then," which will launch at 2 p.m. GMT on Friday.
A 12-minute documentary titled  "Now and Then — The Last Beatles Song" was released ahead of the song and tells the story of the song's creation in the words of McCarney, Starr, Jackson and Sean Ono Lennon. "We listened to the track. There's John in his apartment in New York City, banging away at his piano, doing a little demo," said McCarney in the film. "Is it something we shouldn't do? Every time I thought like that, I thought, wait a minute. Let's say I had a chance to ask John, 'Hey John, would you like us to finish this last song of yours?' I'm telling you—I know the answer would have been 'yeah!' He would have loved that." 
The result is a raw, intimate and sweeping admission, one of solitude and acceptance. Lennon's vocals cascade over the listener with a naked grace, "Now and then I miss you/ I know it's true/ It's all because of you/ And if I make it through /It's all because of you." The direct, emotive nature of the lyrics–exactly what makes The Beatles' music so enduring–fits perfectly within the band's main anthology. All four members are distinct and vivid despite the different time periods, connected once more in an abstract yet true-to-form moment, proving that The Fab Four not only were ahead of their time but unbound by it entirely.
"Now and Then" dropped on Thursday, Nov. 2, at 2 p.m. GMT / 10 a.m. ET / 7 a.m. PT. The offering will have a physical release on Friday, in vinyl on 7-inch and 12-inch, with both black and colored vinyl. There's also a limited-edition cassette single. It's a double A-side with "Love Me Do," their first single, which was released over 61 years ago on Oct. 5, 1962.
Listen to the final song by The Beatles, "Now and Then," below.