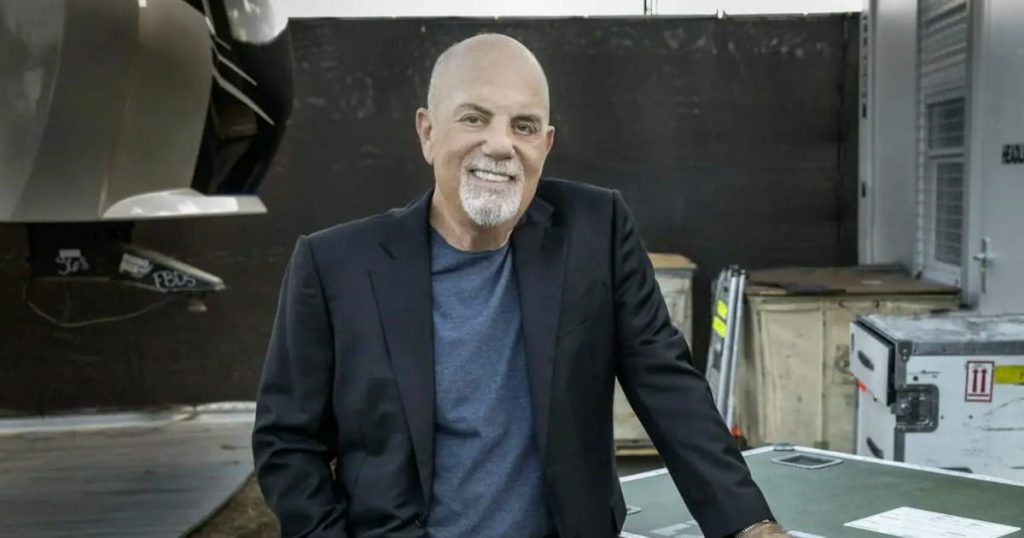 Billy Joel has announced the final show of his sold-out, record-breaking residency at New York's Madison Square Garden. The performance is scheduled for Thursday, July 25, 2024, and will mark the artist's 150th gig at the legendary Big Apple venue. 
The newly added date will occur after Joel concludes his nine remaining appearances, which will roll out monthly leading up to his final show in late July. The "Uptown Girl" singer first played at The World's Most Famous Arena on December 14, 1978. In 2006, Joel performed 12 shows in a row, which set the record for "most consecutive performances by any artist." 
To commemorate the aforementioned milestone, a banner stating "Joel – 12" was raised to The Garden rafters, making him the first entertainer in the venue's history to accomplish this feat. Continuing his successes, Joel was named Madison Square Garden's first-ever music franchise, joining the ranks of the venue's other original franchises, the New York Knicks and New York Rangers. 
In 2015, Joel broke his own record once-again, for "most consecutive performances by any artist" with the 13th show of the residency after signing on for monthly appearances the year prior. Upon the artist's record-setting 100th gig, he welcomed many guests to assist in marking the occasion, including John Fogerty, Billy Gibbons, Brian Johnson, John Mayer, John Mellencamp, Paul Simon, and more.
While Joel holds the lead, other bands linger behind the milestone number, including Phish, who have performed over 80 times at the storied venue. Notably, the group's The Bakers' Dozen run in 2017 clocked in at 13 nights, featuring 237 songs. Before their 1995 dissolution, the Grateful Dead also played MSG a total of 53 times. 
Citi cardmembers will have first access to presale tickets for the July 25 show from Monday, November 6, at 10:00 a.m. (E.T.) through Thursday, November 9 at 10 p.m. (E.T.) via www.citientertainment.com. Tickets will be available for purchase by the general public at 10 a.m. (E.T.) on Friday, November 10, via www.ticketmaster.com.