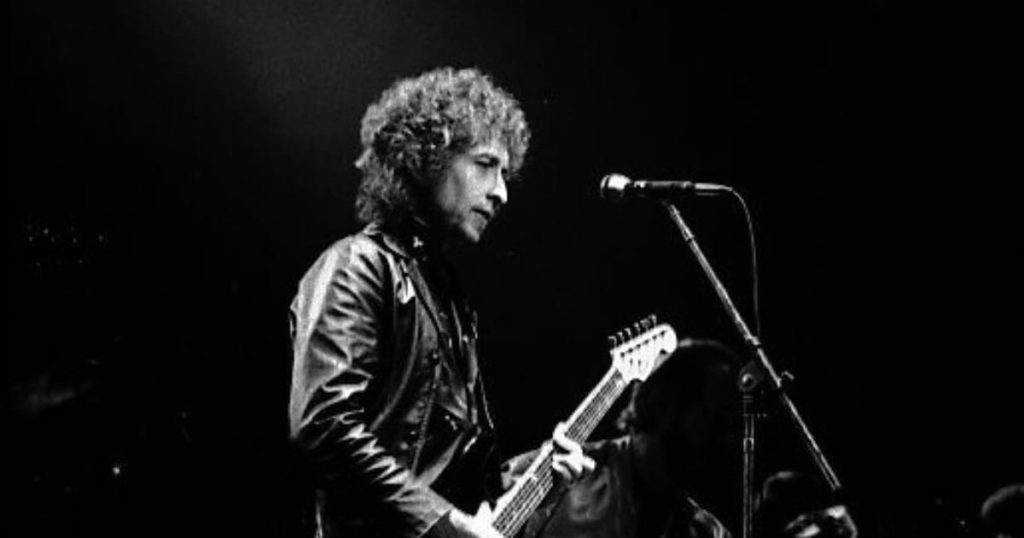 On Monday, Oct. 16, Bob Dylan took his Rough and Rowdy Ways tour to Murat Theatre in Indianapolis for night one of two in The Hoosier State. During the initial stand, Dylan and his band treated the audience to a first-time cover of John Mellencamp's original, "Longest Days." The song initially appeared on the "Jack and Diane" singer's 2008 release, Life, Death, Love and Freedom. The choice cover was a geographical homage to the writer, Mellencamp, born in Indiana. 
In fitting fashion for this tour, Dylan relied heavily on delivering material from his latest project, his 2020 set for which the run is named, but not before dipping back into the archive and starting the evening on "Watching the River Flow" and "Most Likely You Go Your Way and I'll Go Mine." Next, he turned to recent material, adding "I Contain Multitudes" and "False Prophet." Next, the musical bard added fan favorite "When I Paint My Masterpiece," which rolled into "Black Rider" and "My Own Version of You." 
Taking the eighth slot on Monday night's setlist was "I'll Be Your Baby Tonight," which preluded "Crossing the Rubicon" and "To Be Alone With You." "Key West (Philosopher Pirate)" unfolded before "Gotta Serve Somebody" and "I've Made Up My Mind to Give Myself to You." Dylan segued into a trio of covers next, including Johnny Mercer's "The Old Black Magic," which arrived prior to the debut Mellencamp moment. Audio of the first-time take on "Longest Days" was uploaded to YouTube and can be streamed below. 
As has been a trend on the road, Dylan nodded toward long-forgotten days touring alongside the Grateful Dead, reprising their original tour anthem: "Truckin'." Monday night's frame continued with "Mother of Muses" paired with band introductions and a return to music on "Goodbye Jimmy Reed" and "Every Grain of Sand," which saw the troubadour pick up the harmonica and add some breathy blows into the instrument–which marked the end of the concert, sans encore. 
The following night, Tuesday, Oct. 17, Dylan returned to the hollowed concert location, picking up night two in the same vein as the night prior. During the show, Dylan once again added "That Old Back Magic" paired with the Mellencamp cover. Rather than proceed with the Dead's "Truckin'," Dylan swamped in another tune that's been making its rounds on the road: Chuck Berry's "Nadine (Is That You?)." 
In continuation of Rough and Rowdy Ways, Dylan will take a few nights away from the stage and will return on Friday, October 20, in Cincinnati. Tickets remain on sale and can be purchased here. 
Bob Dylan 
Murat Theatre – Indianapolis
Oct. 16, 2023 
Set: Watching the River Flow, Most Likely You Go Your Way and I'll Go Mine, I Contain Multitudes, False Prophet, When I Paint My Masterpiece, Black Rider, My Own Version of You, I'll Be Your Baby Tonight, Crossing the Rubicon, To Be Alone With You, Key West (Philosopher Pirate), Gotta Serve Somebody, I've Made Up My Mind to Give Myself to You, That Old Black Magic (Johnny Mercer), Longest Days (John Mellencamp)#, Truckin' (Grateful Dead), Mother of Muses, Goodbye Jimmy Reed, Every Grain of Sand+
Notes: 
# Debut 
+ Dylan on harmonica