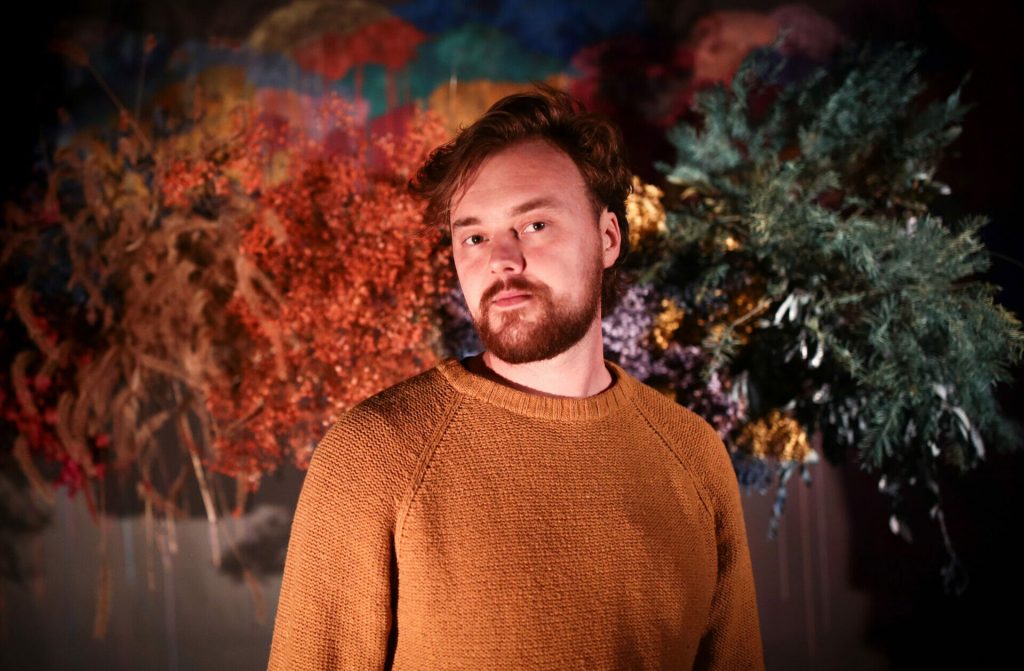 Before Parker Millsap set out to record what would become his sixth full-length LP, the 30-year-old singer-songwriter found himself deep in the jungles of Costa Rica. "I recorded bugs, water and monkeys—we were in all these different places," he says of the field recordings he found himself making. "They all have their own sound."
After returning home, Millsap found a way to naturally layer his findings into his latest set of sessions, allowing those raw sounds to mimic the instruments that he needed. He also grabbed some additional material from various tour stops, including machinery he once heard in Minneapolis. 
The collage approach is a signature of Wilderness Within You, Millsap's most diverse set of material to date. And he incorporates much more than just the soulful twang you might expect from the Americana troubadour at this point—instead, Millsap explores a broader range of influences from throughout pop music's long history. Songs like the rustic "Running On Time" and "So Far Apart," a modern Wilco-esque tune with trumpets floating in the background, demonstrate a diversity in his voice and sound that didn't seem to exist before. "Wilderness Within You" finds Millsap dueting with Gillian Welch—the two string up a gorgeous, simple folk nugget that ruminates on their own inner nature.
"It's really holistic in a way that other records haven't been," Millsap says of Wilderness Within You. "The themes on this record are bigger than what I've touched on in the past. Reading all these books, when they go back hundreds of thousands or millions of years and talk about the geological formations and all that—it's really stretched my brain in a way." 
Born and raised in Purcell, Okla., Millsap has been releasing albums since 2012. He's toured and recorded with Sarah Jarosz, and shared bills with Old Crow Medicine Show, Jason Isbell and Lake Street Dive. Elton John is even a professed fan. He recalls first trying to write a song at the tender age 4 and, later in high school, stringing a bunch of book titles together to make another original. He laughs at the idea now but, at the time, it was a move to get away from the cover band he was in, playing Jimi Hendrix, Stevie Ray Vaughan and Red Hot Chili Peppers tunes. 
Now, with several albums under his belt, it's clear he's more interested in exploring much bigger ideas about his, and humanity's, role in the world. 
"I'm way more aware of ecology and our place within natural systems and artificial systems," he says. "Our human systems work against natural systems in many ways— ecosystem awareness, life awareness and awareness of the way we work against ourselves in the long run."