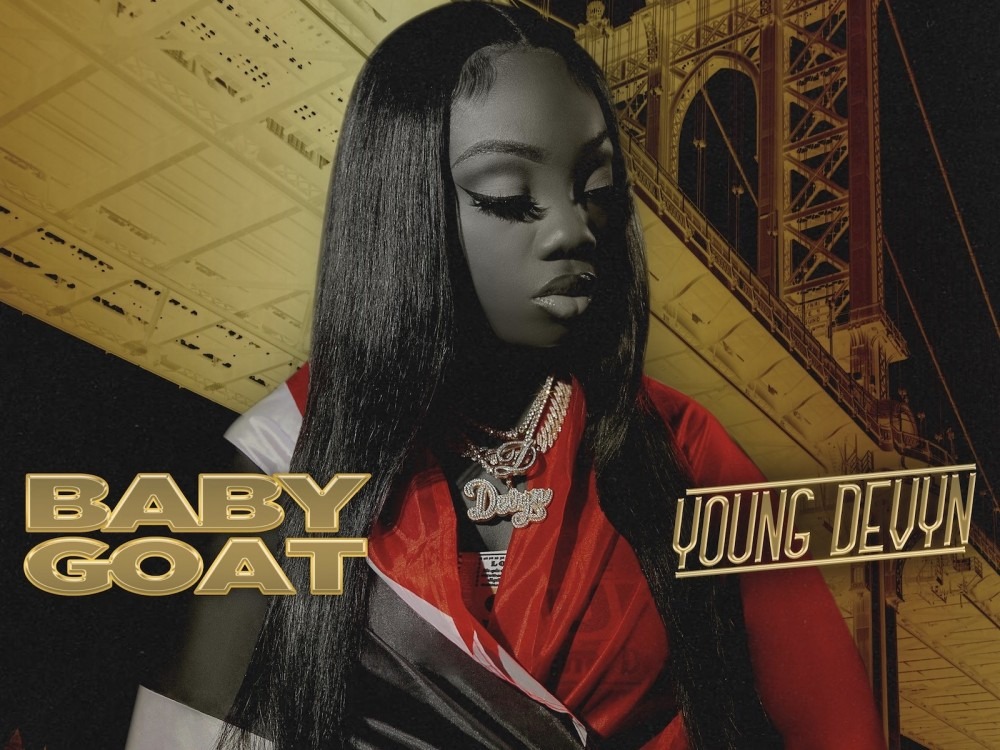 New York rapper Young Devyn can finally exhale. After mounted anticipation from dropping new singles, music videos and chopping it up with the SOHH Squad – the lyrical female Brooklyn musician comes through with her must-hear Baby Goat EP album.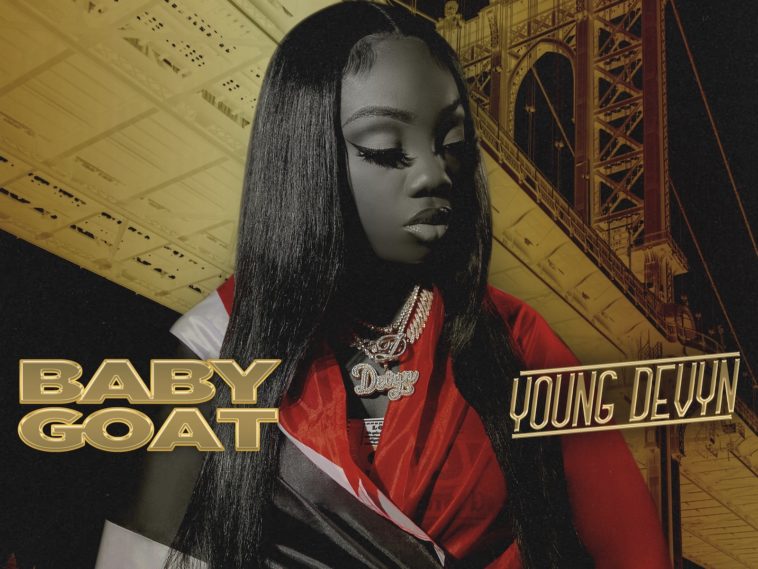 99 Views
Comments Off on Young Devyn's Long-Awaited 'Baby Goat' EP Is Finally Here
Young Devyn's Long-Awaited EP Is Here
Devyn's new release comes packed with just under 10 records with each one coming stuffed with hard-hitting bars and strong production. It's also her long-awaited first official release since joining forces with iconic label 4th & Broadway.
The child Soca star turned rap phenom drops the 8-track project, unleashing her fiery lyrical ability and superior flow to the masses. Coinciding with today's news, she shares her new single "Like This" which is undoubtedly set to be the song of the summer. Young Devyn has officially made her transition into the rap world with the confidence and grit of a veteran. She will be performing this summer at the recently announced Rolling Loud Festival in New York City.  
She's also since hyped up the sound fans get when they start up one of the project's biggest anthems.
 "'Like This' is that cocky, braggadocious type of rap record. I wanted to have fun & show aggression, but still, let my bars display that I'm an elite lyricist with crazy flows."
Dev also celebrated the new release by dropping her "Like This" Vevo Ctrl performance.
Young Devyn's 'Act Bad' Is A Hit
After weeks of mounted build ups, Devyn hit the green light in May 2021 on releasing her "Act Bad" banger. The record combines both a drill sound and her Trinidadian roots from start to finish.
The track brings forth Young Devyn's evolution and raucous energy as she effortlessly encapsulates her vast array of notable influences. The 19-year-old weaves together the grit of New York's Pop Smoke, the metaphoric cadence and Caribbean flair of Nicki Minaj, all while delivering illustrious, flex-worthy, and hard-hitting bars over the track's heavy bass production. The rap newcomer's expertly crafted, profanity-free storytelling, profound lyricism, and Trinidadian roots are on full display as the undeniable talent delivers a rapid-fire flow with the confidence of a veteran.
Young Devyn Chops It Up W/ The SOHH Squad
Recently, Young Devyn linked up with SOHH to dish on her "Straight To It" banger. She dug a bit deeper and talked about her drive to win and never give up on her grind.
"My biggest strength is that I keep going. For some reason, even when I feel like I can't keep going anymore, I keep going. I tell people that all the time. Even like not really artists but people in general, let's say you got started in 2016. A lot of people who started in 2016 aren't here right now … there's a lot of reinventing I had to do, learning myself, figuring myself out and taking a break, stopping, going, ups, downs, nights when I was crying. Upset. But I kept going. That was the beauty of it."
The Baby Goat Era Is Here
Devyn is known for her East New York section of Brooklyn and Trinidadian roots. Over the past few years, she's mastered the craft of Soca music and received massive praise from some of the biggest rappers in the game including Nicki Minaj.
Proving she's an artist to watch, the young phenom shared viral freestyle videos, which resulted in multiple standout appearances on Sway in the Morningand being the youngest artist to freestyle on the 2019 BET Hip Hop Awards Cypher. Young Devyn received attention and acclaim from influential artists and celebs like Nicki Minaj, Waka Flocka, Jermaine Dupri, Taraji P. Henson, and more.