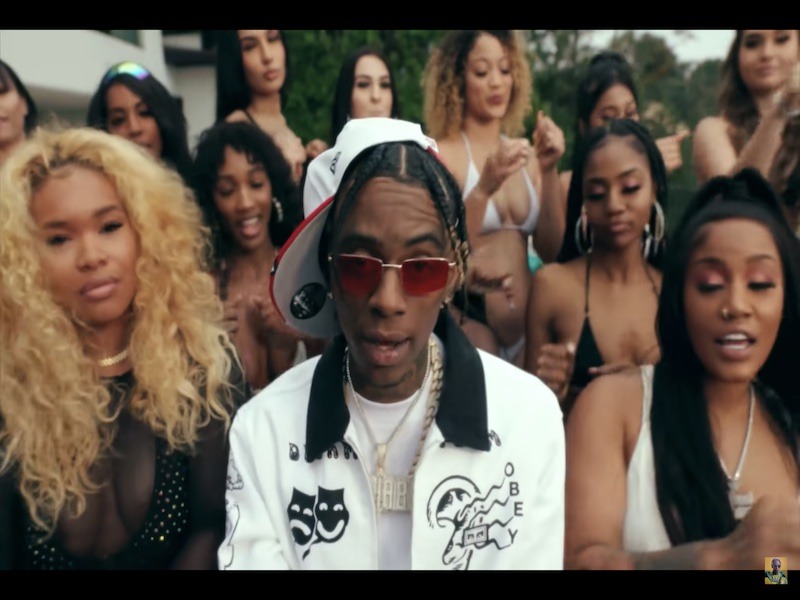 Atlanta rapper Soulja Boy is embracing all of the spotlight. The hip-hop star has embraced the Internet and media outlets focusing on him shooting a major shot at Kanye West's ex-wife Kim Kardashian.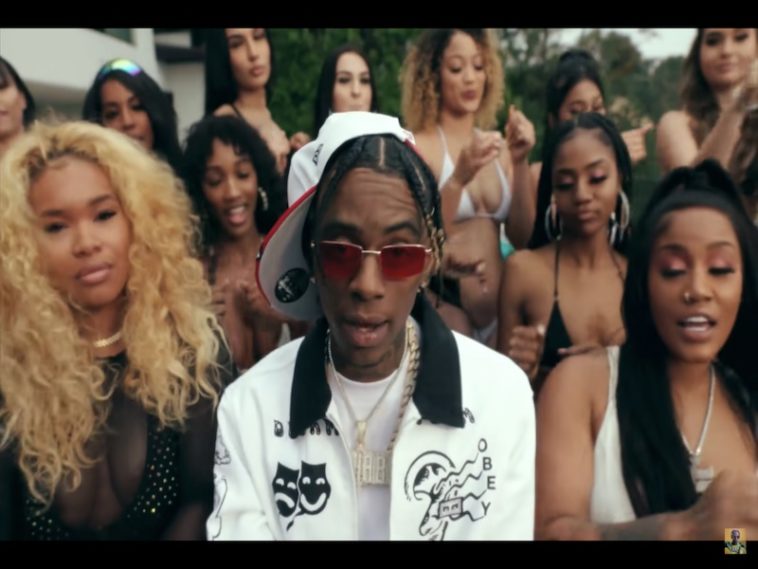 189 Views
Comments Off on Soulja Boy's 100 Percent Fine W/ Kim Kardashian Flirt Hype
Soulja Boy's 100 Percent OK W/ Kim K
SB went to his Twitter page with a handful of retweets from outlets highlighting him wanting to kick game at Kim K. Big Draco even shared a hilarious throwback shot of himself linked up alongside Kardashian.
Hours prior, Soulja Boy went viral after quoting pics of Kim playing tennis in her underwear. SB took things a step further by offering his skills after she asked "Tennis anyone?!"
"I wanna play"
Kodak Black Has His Eyes On Kim K
A few days ago, Florida rapper Kodak Black went to his Instagram page to share a snapshot of Kim K flexing modeling goals. Black used the pic to promote his newly released Happy Birthday Kodak EP album.
"@kimkardashian Feelin Peachy 🥰 Go Stream My New EP #HappyBirthdayKodak & Watch My New Video #FeelinPeachy"
Instead of applauding the shout-out and reference to his "Feelin Peachy" music video, commenters playfully went off at Black for presumably thirsting over KK.
"This n*gga done lost it"
"Dis brothaa starving"
"Bro what🤣🤣🤣"
"Lol don't do it learn from Kanye"
Hours prior, Kim K did shared a snapshot of herself rocking a peach-inspired bikini but didn't make any direct reference to Kodak's "Feelin' Peachy" anthem.
"🍑🍑"
Kim Declares Forever Love For Kanye
A few days ago, Kim K reminded Kanye of the love she still had for him in a tweet. Along with her loving words and birthday wishes, the celebrity mother included an old family photo taken before their divorce proceedings.
"Happy Birthday. Love U for Life!" 🎈
Kanye's Big Mad Over Divorce
In April 2021, Yeezy was reportedly having a problem dealing with folks believing Kim sparked their split. The speculation suggested that Kanye is "annoyed" over the divorce buzz.
We're told West — who just responded to the papers filed by Kardashian two months ago — is "super annoyed that the story is being constantly presented as her divorcing him," said the source, who noted the Kardashian family's "huge spin machine." "Actually it was him saying for a year that they have nothing in common except the kids and he wanted out," insisted the insider. "She pulled all the stops to try to save the marriage." (Page Six)