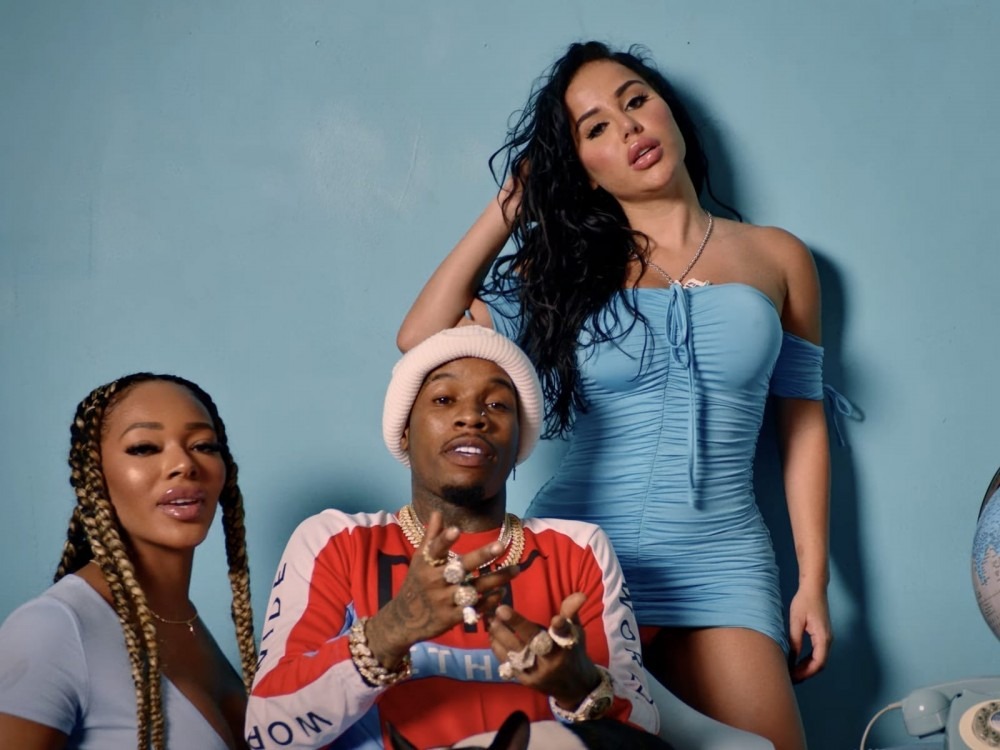 Rap crooner Tory Lanez has no issues with his baby mother – at least publicly. The hip-hop singer has stepped up to dismiss the thought of ever going to the Internet to air out problems with his son's mom.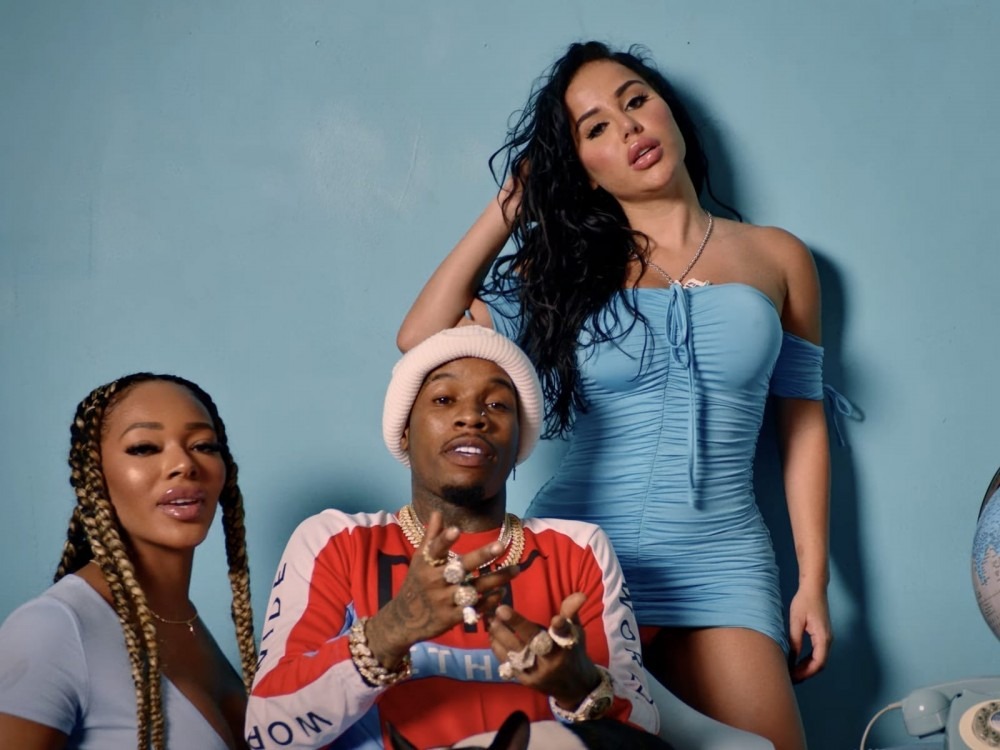 99 Views
Comments Off on Tory Lanez Will Never Ever, Ever Disrespect His Son's Mom
Tory Lanez Will Never Disrespect His Child's Mom
While he didn't reference if this statement was to deny any rumors or in reference to another situation, Lanez made it very clear all Black women should be protected and never disrespected.
"I would never get online and fix my lips to disrespect the mother of my child for social media … the same respect we uphold for our mothers we should uphold for the mothers of our offspring ."
Honoring His Late Mom
Staying on the topic of moms, Lanez recently announced a new foundation for independent business women named after his late mom.
"The foundation that I'm setting up for women with small businesses will be named after my late mother , and called "LOUELLA'S WAY" …. this will truly change lives and create tons of business opportunities for strong business minded women . Much love . We're almost there ! ❤️👏🏽"
Tory Lanez Holds HIs Son Down
Recently, Lanez put his fans up on some serious game. The Canadian musician explained the importance of making sure he's there for his son both with his fatherly and financial support.
"My child is going to be sitting on a throne like this one day … For Every record I make he gets 5% -10% now that I'm independent … THE ROYALTIES WILL LAST LONGER THAN HIS LIFE TIME. … that being said IM GOING TO FLOOD YALL WITH MUSIC AND VIDEOS !.. my purpose is now bigger than me … I don't know how long i will be on this earth, Tomorrow is not promised .. so i gotta give y'all everything while I'm here . And I gotta CREATE the residual income needed in order for my CHILD and his children's children to never need to work a job . 🙌🏾✊🏾👏🏽" -Tory Lanez's Instagram
Breaking Down The Industry
In 2020, Lanez hopped online to explain just how record label deals worked. Tory claimed a company made much more money than the music themself.
"The way things work now and days , they are designing contracts to keep artist in debt . How are your kids kids suppose to eat from the fruits of your labor if the label makes 5 times the money you making… But you as the artist are bringing in all the money . 🧐🧐 ima fix this … Luckily for me I've exceeded a 5 album deal and I'm fully independent … but going through this I know that at least 80 percent of the industry is in some sort of deal where they are not being fully compensated for they work .. and no diss either that's just how it works . … Ima go on live Later this week and put the seminar up and I'll explain to y'all the REAL … because as much as I can keep the secrets for myself … but I'd rather my peers and UPCOMING ARTIST not get F*CKED in these contracts anymore … I'll keep u posted on the date ." -Tory Lanez's Twitter