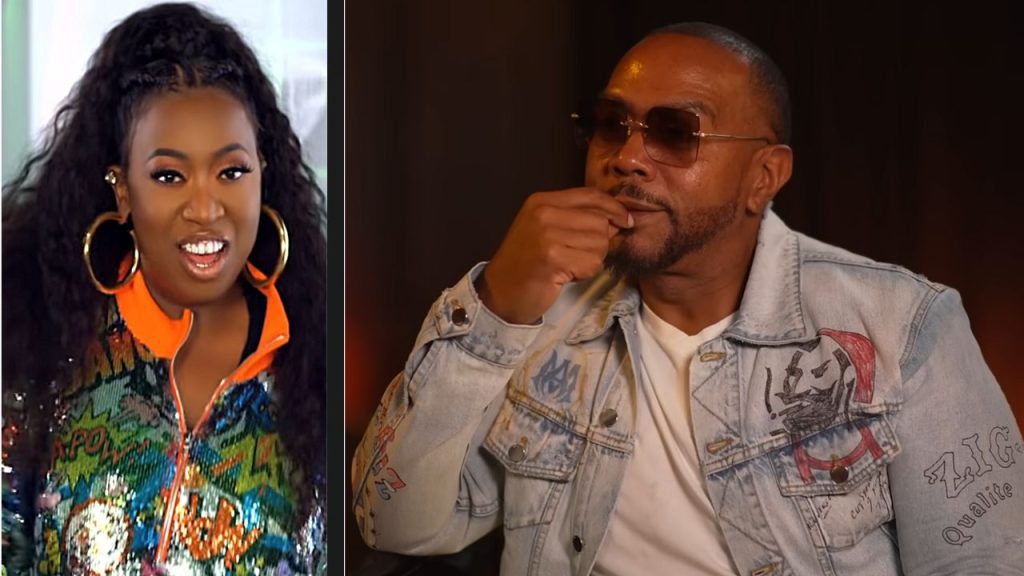 Timbaland reminisced about his past collaborations with Missy Elliott, sharing insights into her meticulous beat selection process while making her first two albums. This glimpse into their creative partnership offers a fascinating perspective on Elliott's attention to detail and unwavering dedication to her craft.
The Studio Dynamic Duo
During a recent interview with Club Shay Shay, Timbaland vividly described the studio atmosphere at the time, describing Missy Elliott as a "drill sergeant" during their collaborative sessions. The legendary producer who served as the executive producer for 1997's Supa Dupa Fly and 1999's Da Real World, reveals that Elliott would listen to around 100 beats before choosing the perfect one to record on.
Her focus and commitment to perfection pushed Timbaland to deliver his best work for her and other notable artists like Jay-Z and Justin Timberlake, who were part of their creative circle.
Timbaland acknowledges that Missy Elliott's influence went beyond their working relationship. He credits her for challenging him not to settle and constantly pushing boundaries in their productions. This mutual inspiration fueled their creative synergy and contributed to their collective success.
Messages Of Gratitude
The "The Rain (Supa Dupa Fly)" artist responded to Timbaland's interview with heartfelt gratitude on Twitter. Expressing her love and appreciation for Timbaland, she reflects on their remarkable journey and feels blessed by their enduring partnership. 
"Awww @Timbaland I love you bro this interview made me tear up because of how far we come and BLESSED." 
Missy Elliott's Latest Accomplishments
Missy Elliott is expected to receive recognition at the "Celebration of Legends" event hosted by the National Museum of African-American Music. The event, scheduled for June 2, acknowledges Elliott's groundbreaking music contributions and significant impact on the industry.
Missy also achieved another milestone as she recently became the first female rapper to be honored at the Rock & Roll Hall of Fame. This prestigious induction solidifies her status as a trailblazer in the world of hip-hop. 
Finally, Missy Elliott received a touching tribute in her hometown of Portsmouth, Virginia. A street is named after her, commemorating her influence and legacy in the music industry.
Sukihana Gushes About Cardi B
Echoing the sentiment of artists appreciating their past collaborators, Sukihana shared her admiration for Bronx-bred rapper Cardi B in a recent interview. This display of mutual respect and support among artists highlights the importance of creative partnerships and the lasting impact they can have.