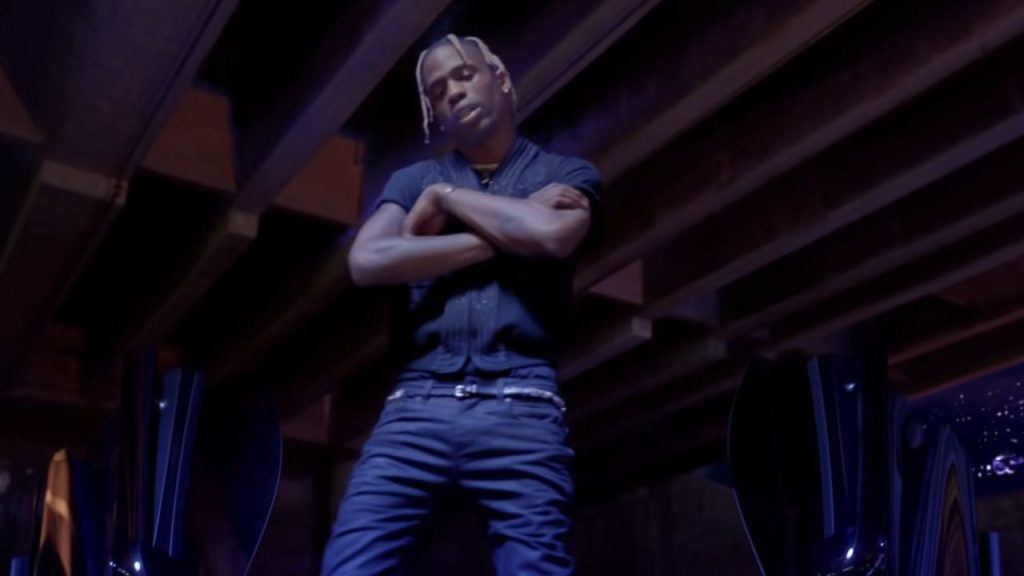 Travis Scott gave players of the Houston Astros a special preview of his highly-anticipated album, Utopia, during a private listening session in their locker room. The event included Scott joining the Astros for batting practice before their game against the Chicago Cubs.
Utopia Teaser & Album Update
During an interview with Houston Fox 26 sports reporter Mark Berman, the rapper confirmed that his forthcoming album, Utopia, is coming soon. Scott was donning his black Phantom sneakers, which is his most recent collaboration with the Jordan brand. Although a specific release date has yet to be announced, Scott's fans eagerly anticipate the project, which has faced multiple delays. 
The album will mark his first solo release since ASTROWORLD in 2018.
Excitement Builds On Twitter
Fans took to Twitter to express their excitement after Scott's album teaser. Social media buzzed with anticipation, with one fan declaring, "Travis, we need the album," and another exclaiming,  "oh s*it….UTOPIA." 
Scott's loyal fan base eagerly awaits his musical offering.
AstroWorld Tragedy & Controversy
Travis Scott has faced controversy since the AstroWorld Festival in November 2021, where a tragic incident resulted in the deaths of ten individuals due to a giant mosh pit and crowd surge. The incident has significantly impacted Scott's career and public image.
Prior to the Utopia news, Travis Scott made a comeback after a hiatus following the AstroWorld tragedy. He teamed up with the NBA to bring entertainment events to their All-Star Weekend in Salt Lake City, Utah.
Updated by Chris Samuel (5/17/2023)
Travis Scott's 'Road To Utopia' Announcement Leads Fans To Speculate Album Delay
Travis Scott announced a "Road To Utopia" residency, which left fans bummed that there could be a delay in the rapper dropping an album anytime soon.
Travis Scott has been transitioning his way back to the stage. 
He has slowly made more appearances after the Astroworld tragedy last year.
Today, it was announced that "Cactus Jack" will be collaborating on a new residency with Zouk Nightclub in Las Vegas.
According to reports, the residency is titled "Road to Utopia" and the first seven shows will take place on September 17th.
A Twitter user posted the news to their socials with a follow-up tweet that stated, 
"The next date after that is October 15th. Seems like Utopia is not dropping anytime soon," wrote the account. 
This led to numerous fans speculating if Travis's anticipated Utopia album would be released anytime soon. 
One Twitter user attempted to defuse the situation by stating a reason for the large gap in the shows.
"Everybody overreacting, they're just airing on the cautious side by not guaranteeing anything outright"
He then related it to the situation with Kendrick Lamar's concert in Italy, where he teased the idea of showcasing his new album.
"Remember that kendrick italy show announcement where it said he'd "preview" new album material? same thing shits obviously getting debuted in some capacity at the o2"
Travis Scott's last project, JACKBOYS, was released back in 2019.
Travis Scott Returns With A Surprise Performance At A Private Sports Event In Los Angeles
Travis Scott recently showed his face at a party in downtown Los Angeles on July 18 for an MLB All-Star Week private event.
Fanatics CEO Michael G. Rubin co-hosted the invite-only event with notable names in the entertainment industry all in attendance.