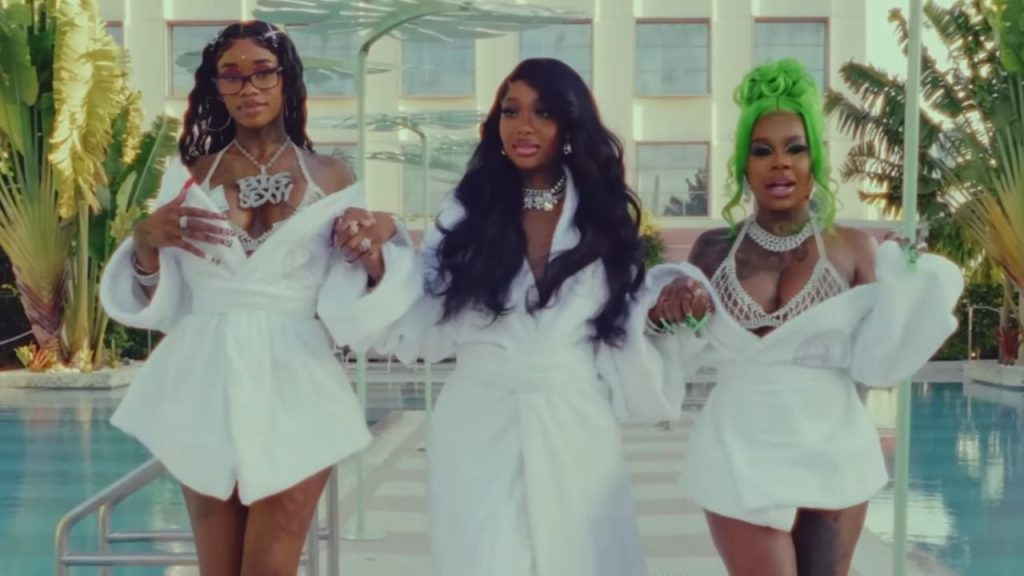 Summer Walker has generated excitement among her fans as she recently revealed the tracklist for her highly-anticipated upcoming project, titled CLEAR 2: SOFT LIFE EP. The "Girls Need Love" singer also teased her followers with a sneak peek of a new song, "Pull Up," shared exclusively on TikTok. 
CLEAR 2: SOFT LIFE EP
Summer Walker shared an exciting YouTube video announcing the CLEAR 2: SOFT LIFE EP tracklist. The tracklist showcases Summer Walker's artistic vision and notable collaborations. Among the songs, one stands out with a feature from the acclaimed artist Childish Gambino, also known as Donald Glover. 
This collaboration between the two highly regarded musicians adds more anticipation to the upcoming album. Furthermore, Walker has enlisted the talents of esteemed producers such as Solange, Steve Lacy, John Kirby, and more, ensuring a diverse soundscape for her latest musical offering. 
With nine captivating songs, the album is set to release on May 19th.
Summer Walker – "Pull Up"
Through social media platforms, Walker has been engaging with her fan base, offering exclusive glimpses into her creative process. Recently, she took to TikTok to preview a tantalizing snippet of her new song "Pull Up." 
The preview sparked excitement and discussion among fans, who eagerly await the opportunity to experience the full song upon the album's release. The video features rapper Sexyy Red and Sukihana, capturing moments of laughter and culinary exploration, further immersing fans into the behind-the-scenes atmosphere of Walker's creative journey.
Summer Walker's 1st Release Since "Still Over It"
CLEAR 2: SOFT LIFE EP marks Summer Walker's first project release since 2021's Still Over It, adding to the album's anticipation. The artist's announcement of an autotune-free project earlier this year piqued curiosity among fans, who eagerly await the chance to experience Walker's raw and authentic musical expression. 
Furthermore, the revelation of her desire to expand her family has only deepened the intrigue surrounding her upcoming EP, leaving fans wondering how these personal experiences might influence the lyrical and sonic aspects of the album.
In January 2023, Summer Walker took to her Instagram to inform her fans that her forthcoming project would be free of autotune, emphasizing her commitment to delivering an unfiltered and genuine musical experience. Additionally, the Atlanta-bred singer made headlines by announcing the release date of her EP and expressing her desire to have another child, creating further buzz and speculation surrounding her upcoming project.
Rae Sremmurd's "Sremm 4 Life"
In April 2023, another highly-anticipated album release unfolded as Rae Sremmurd revealed their tracklist.