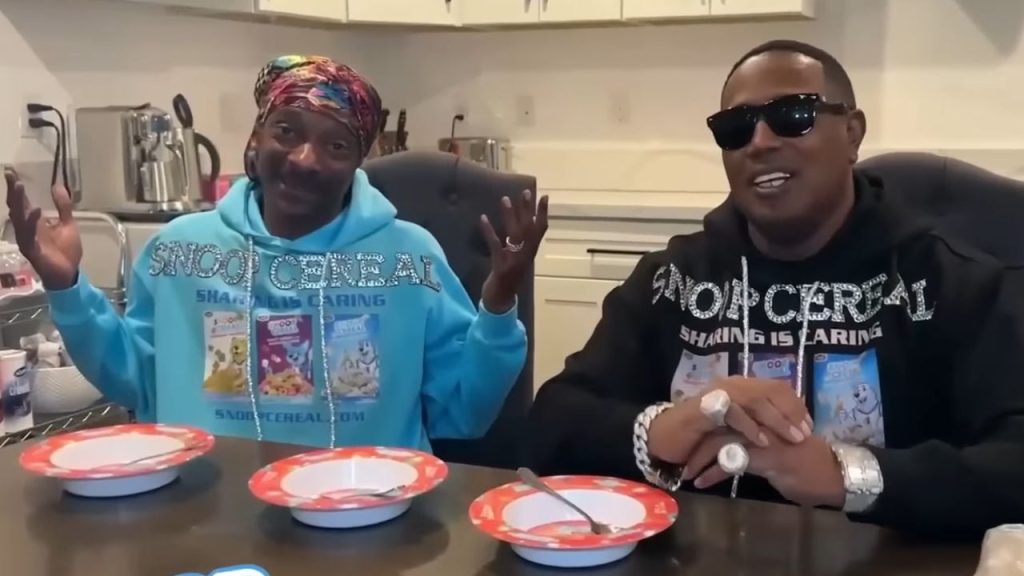 Snoop Dogg and Master P have added another tasty twist to their Black-owned cereal brand, solidifying their reign as the "Kings of Breakfast." With their brand, Momma Snoop, in honor of Snoop's late mother, the duo aims to make a positive impact while offering delectable options to start the day.
The Cereal Empire Expands
Snoop Dogg and Master P, the pioneering owners of the first Black-owned cereal brand, have expanded their culinary empire. Their newest addition – oatmeal, joins their lineup of breakfast items under the Momma Snoop brand. 
The rap icons recently announced introducing a new breakfast line that includes oatmeal, pancake mix, grits, and granola. Their expanding cereal line has garnered attention and praise for its commitment to Black entrepreneurship and community empowerment.
A Touching Tribute
The packaging for the Momma Snoop products carries a heartfelt tribute to Snoop Dogg's mother, who sadly passed away in 2021. Each box features a picture of Snoop's mother, reminding him of her enduring love and the inspiration behind the brand. 
The products embody her legacy of generosity and passion for nourishing families within their communities.
Supporting A Worthy Cause
Momma Snoop products go beyond satisfying taste buds and contribute to critical charitable initiatives. Customers make a difference with every purchase by supporting organizations like Door of Hope, which addresses the root causes of homelessness. 
The brand's website emphasizes a holistic approach to helping families in need, advocating for their voices, and empowering them with the necessary tools for success.
A Promise of Quality
The Momma Snoop brand embodies values of integrity, hard work, and giving back. Their commitment to providing delicious, high-quality foods stands as a testament to the legacy of Snoop Dogg's mother. 
Broadus Foods, the company behind Momma Snoop, strives to honor her memory by continuing her mission of feeding families and positively impacting local communities.
Dropping Soon
Anticipation builds as fans and breakfast enthusiasts eagerly await the release of the new Momma Snoop collection. The oatmeal, pancake mix, grits, and granola are set to hit the market in the summer of 2023, offering a wholesome and flavorful start to the day.
Before adding oatmeal, Snoop, and Master P made headlines as the first owners of a Black-owned cereal brand, highlighting their trailblazing entrepreneurship in the food industry.
Ludacris x Rice Krispies Treats
Atlanta rap legend Ludacris has joined forces with a breakfast brand, collaborating with Rice Krispie Treats for a limited edition game called "Treat. Eat. Repeat." Luda's partnership exemplifies the growing trend of musicians venturing into the culinary.