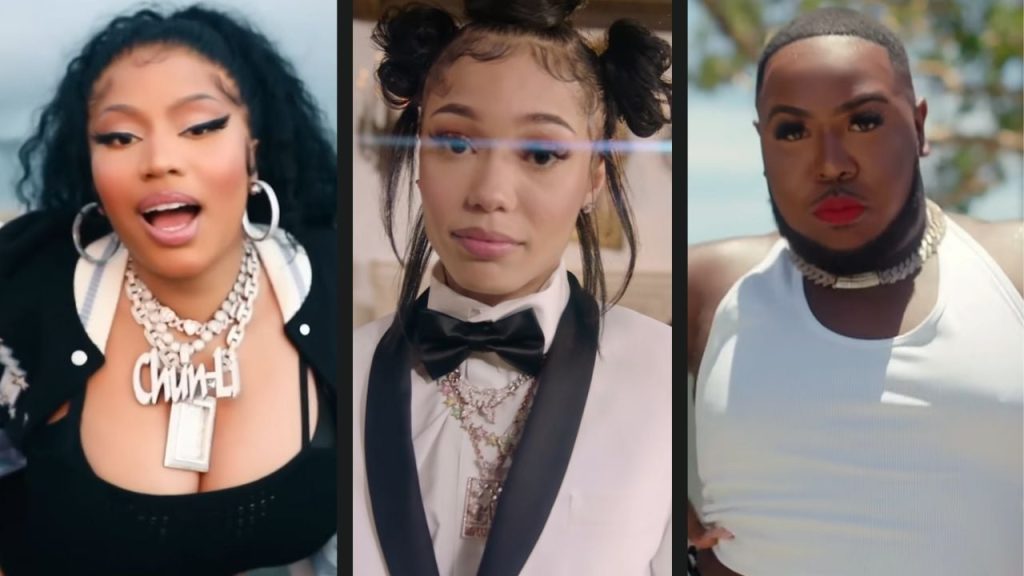 Hip-hop, known for its historical exclusivity, is undergoing a transformation towards inclusivity, particularly in its support for the LGBTQ+ community. Artists are incorporating queer lingo into their music, drawing inspiration from ballroom culture and house music, and showcasing LGBTQ+ representation. Furthermore, organizations and activists are using hip-hop as a tool to break down systemic oppression and provide platforms for marginalized groups. This shift reflects a growing acceptance and recognition of the LGBTQ+ community within the hip-hop genre.
Hip-hop, once viewed as exclusive and unwelcoming towards the LGBTQ+ community, is now embracing queer culture in various ways. As Pride month 2023 comes to a close, here are some key aspects of hip-hop's support for LGBTQ+ culture:
The Lingo
Phrases rooted in LGBTQ+ culture, such as "It's giving," "Purr," "sis," and "it's the…for me," have been incorporated by artists to add personality and flair to their music. Notable examples include Nicki Minaj's use of "It's giving" in her song "We Go Up" and Coi Leray's song "Big Purr." Rapper Megan Thee Stallion addresses the term "sis" in her track "Megan's Piano."
House Music
The use of house music can be traced back to ballroom culture. Although the genre originated in Chicago during the 1980's, according to the Encyclopedia Britannica, the genre has deep ties to the ballroom scene. Ballroom culture began to develop in the early 1960's, mainly queer individuals of color, where experiencing racism and homophobia was more direct. 
House music became a staple which eventually led to people rapping or "chanting" over the beat. Hip-Hop artists have embraced house music, which provided refuge and support for queer individuals of color. 
Artists like Beyoncé with her project Renaissance and Drake with his album Honestly, Nevermind have integrated elements of house music into their work, paying tribute to ballroom culture and its impact on LGBTQ+ communities.
Representation
The hip-hop landscape has seen an increase in the visibility of LGBTQ+ artists. Figures like Saucy Santana, Lil Nas X, Lakeyah, Monaleo, Kaytranada, Kidd Kenn, and Big Freedia are among those making waves and proudly representing the LGBTQ+ community within the genre.
Organizations/Activism
Non-profit organizations like Hip-Hop For Change and Park Avenue Armory are utilizing hip-hop as a means to promote education, cultural innovation, and empowerment while supporting LGBTQ+ individuals and marginalized groups. Events like The Queer Cypher showcase local LGBTQ+ artists in a hip-hop context.
The support for LGBTQ+ culture in hip-hop is part of a broader movement toward inclusivity in the music industry. Entrepreneur and mogul Rihanna's brand, Savage X Fenty, recently released a collection for Pride Month, showcasing her commitment to inclusivity. 
Queen Latifah Reveals Tupac Was An LGBTQ+ Ally
In other pride-related news, Queen Latifah revealed in an interview that the legendary rapper, Tupac, was an ally to the LGBTQ+ community. Some fans disagreed and were not happy about a recent pride campaign that has been released featuring the rapper's hit song "Changes."