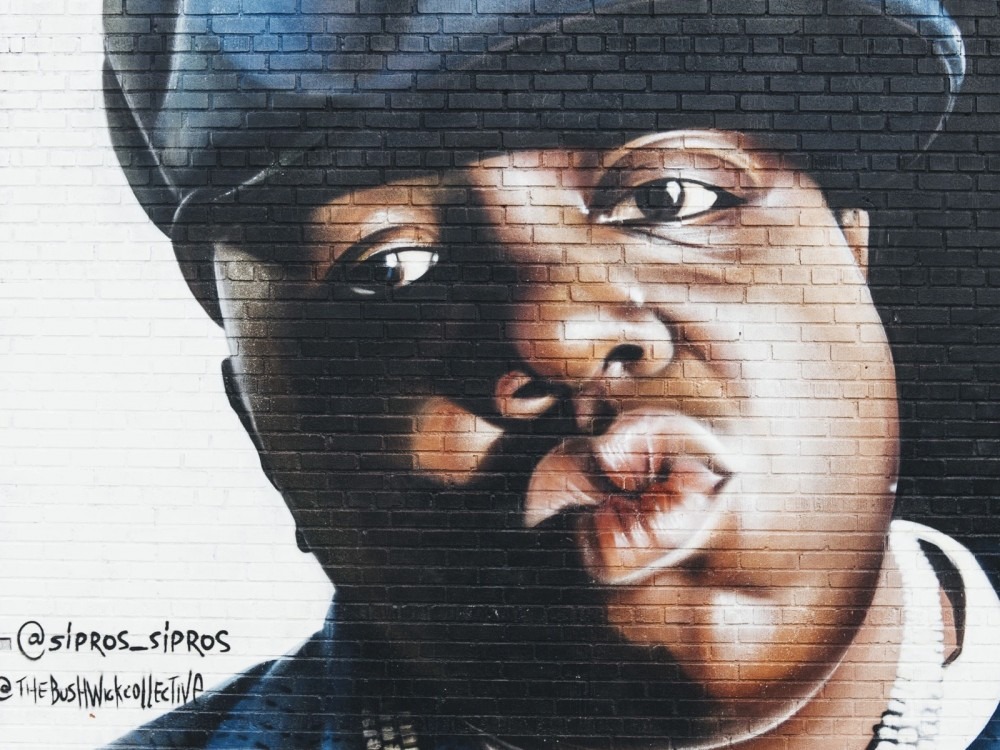 Late rap icon Notorious B.I.G.'s famed New York City apartment is up for grabs but it's going to cost a pretty penny. The hip-hop mogul's Brooklyn home is reportedly on the real estate market for nearly $2 million.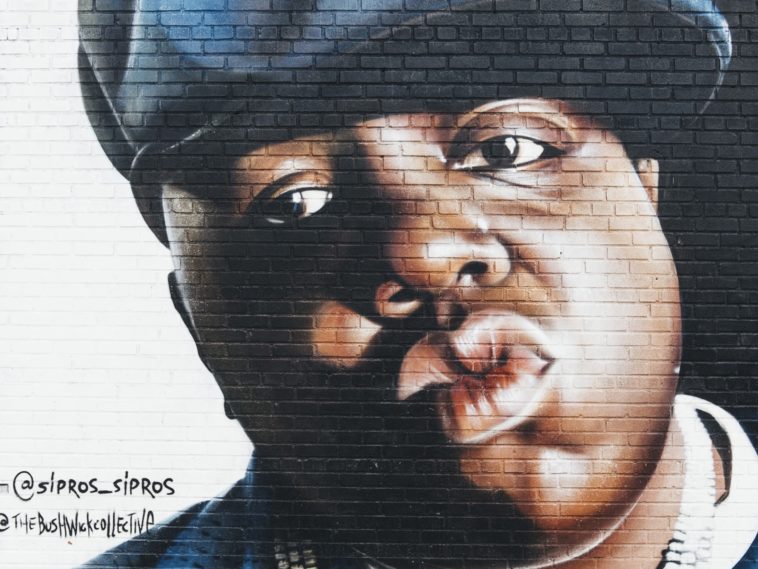 169 Views
Comments Off on Notorious B.I.G. + Faith Evan's Iconic NY Home For Sale At Nearly $2 Million
Notorious B.I.G.'s NY Home For Sale
According to reports, fans can get their hands on the hot spot for $1.7 million. He owned the home in 1994 and even lived there with ex-wife Faith Evans and her daughter Chyna Tahjere Griffin.
While living at the residence, located in the Fort Greene neighborhood, Biggie Smalls released one of his most notable albums: "Ready to Die." The two-bedroom, two-bathroom duplex is just blocks away from the street that was named after the iconic musician. The enormity of Biggie's legacy may be felt through the countless depictions of him in street art and murals across the city. The rapper grew up in Clinton Hill at 226 St. James Place. His childhood apartment now rents for more than $4,000 a month, The Post previously reported. (New York Post)
Diddy's Birthday Tribute For Biggie Smalls Is The Illest
This past May 2021, the hip-hop community commemorated the birthday of the late Notorious B.I.G. The man who was probably closest to Biggie in the industry, Bad Boy CEO Diddy, joined the celebration with an epic video tribute for his friend and former artist.
Christopher Wallace, a.k.a. The Notorious B.I.G., was just 24 years old when he was killed in 1997. On what would've been Biggie's 49th birthday, Diddy went to Instagram to post a video montage of some memorable moments from a life that was cut short way too soon.
"I MISS YOU BROTHER!!! The WHOLE WORLD MISSES YOU. FOREVER LOVE!!! #happybirthdayBIG"
Nas Celebrates Notorious B.I.G.'s B-Day
New York rapper Nas knows the importance of May 21. The hip-hop icon also came forward to pay big respect and attention to the life of late friend Notorious B.I.G.
"Biggie, Busta & Jay Z Happy Birthday Notorious B.I.G. & King @bustarhymes 🍾🍾 👑👑👑"
Hip-Hop Remembers Notorious B.I.G.
In March 2021, rappers came from every neck of the woods to remember Biggie. Diddy, Swizz Beatz, Fat Joe, DJ Khaled, Jadakiss, and more went to Instagram to pay their respects and remember the hip-hop icon.
"B.I.G. FOREVER!!!!!!! We love and miss you King!!!!!"
New York radio veteran Funk Flex also stepped up with some super throwback footage of late B.I.G. on the anniversary of his death. Funk hit up Instagram with super vintage Biggie Smalls footage.
"Rest Easy…. @thenotoriousbig WHATS YOUR FAVORITE BIGGIE SONG?"
Following the Netflix Biggie: I Got a Story to Tell documentary premiere this month, SOHH Squad's Steve and Trenton dished on why this is a must-see film.