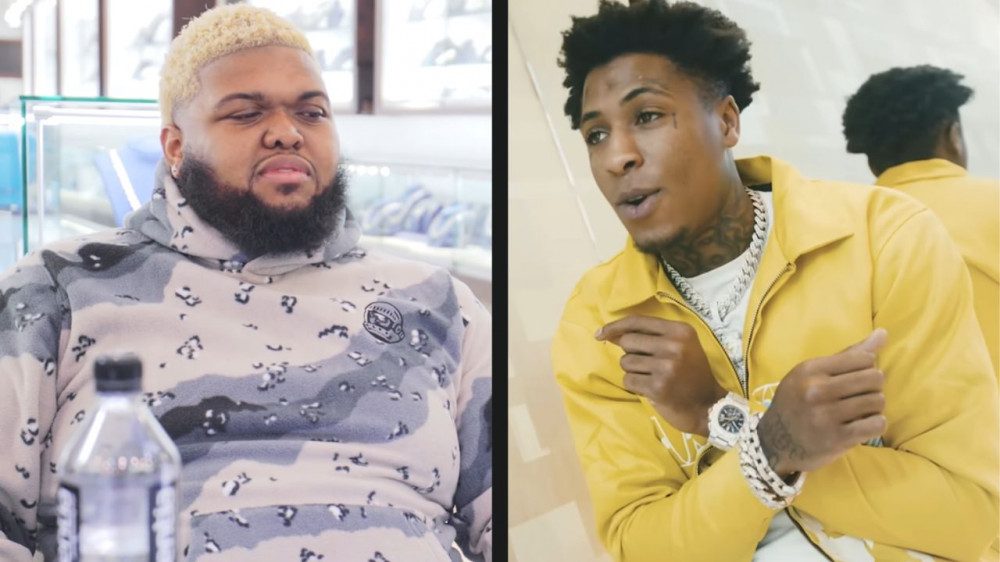 Comedian Druski is known for his playful demeanor and for making jokes about celebrities. However, one of his latest jokes involving NBA YoungBoy almost backfired.

329 Views
Comments Off on NBA YoungBoy Claps Back At Comedian Druski's Comment About His Girlfriend
Druski has become one of social media's favorite comedians and even went on tour to share some laughs.
This time, one of his recent jokes left rapper NBA YoungBoy displeased.
A video was shared on Instagram of NBA YoungBoy with his girlfriend, Jazlyn Michelle, with whom he just had his 10th child.
In the comment section, Druski commented:
"B*tch look like me."
NBA YoungBoy responded with, "this why y'all n*ggas be dying."
It would not be the first time an internet beef began with Druski, as he had a playful one with Drake.
In a TikTok video, one user used a screenshot of the interaction to explain what happened in the comment section playfully.
NBA YoungBoy, also fresh off a gun charge case, did not make any further comments.
In hip-hop, playful comments or jokes have turned into real beef, where others have even been killed over the years.
NBA YoungBoy Disses Several Rappers In "I Hate Youngboy"
NBA YoungBoy responded to a diss from Lil Durk called "AHHH HA" and "I Hate Youngboy."
The Baton Rouge rapper dissed Lil Durk, Lil Baby, Gucci Mane, Boosie, King Von, and others using clever wordplay and insults.
Shortly before the diss track, three associates of his were arrested after a raid of his Houston home.