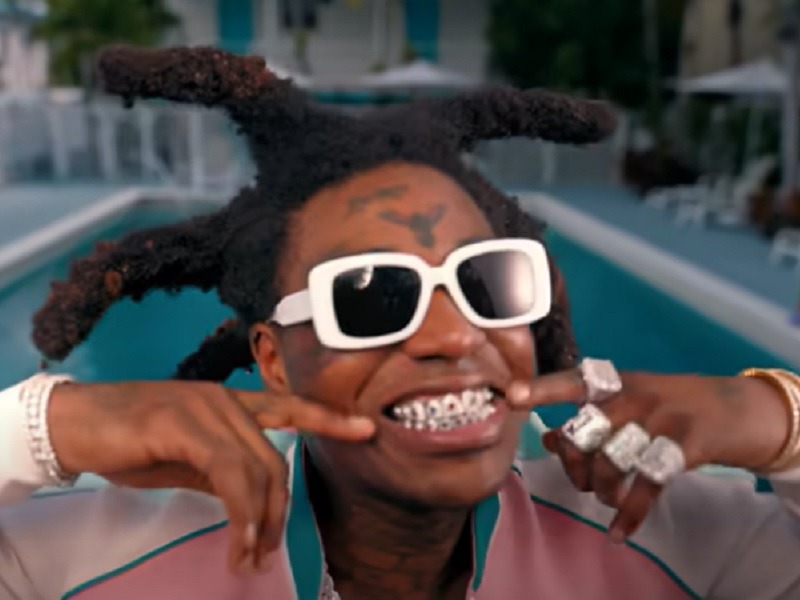 Florida rapper Kodak Black dropped a four-track EP called Happy Birthday Kodak today, which happens to be his real birthday. On the song "Feelin' Peachy," the recently-freed artist name-dropped hip-hop superstar Cardi B, adding fuel to the longstanding claim that Kodak helped launch Cardi's career.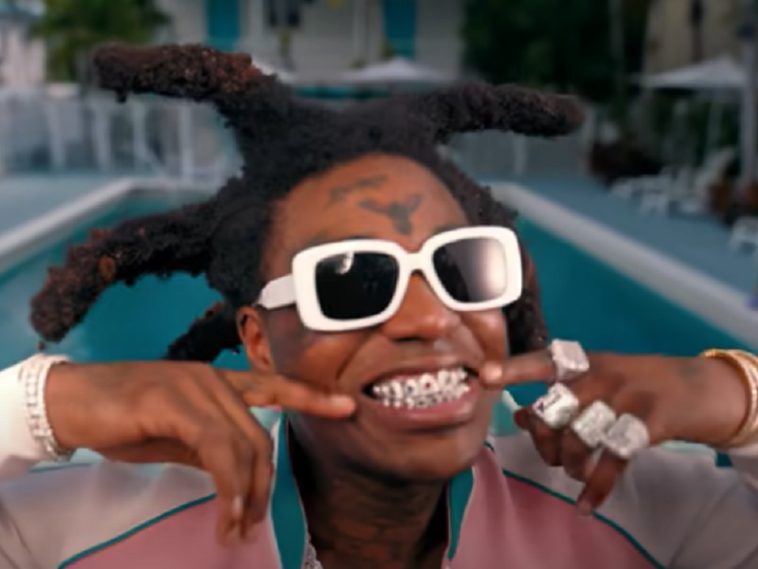 189 Views
Comments Off on Kodak Black Calls Out Cardi B On New Song 'Feelin' Peachy'
Kodak Black's New Track Includes Cardi B Mention
On "Feelin' Peachy," Kodak Black raps, "I been getting a lot of money lately / Cardi B, I hope you like your bracelet." It wasn't a diss — Kodak really did buy Cardi B an iced-out bracelet recently — but it comes off as a wink-and-nod to the role Kodak played in Cardi B's rise to global fame. Kodak has a songwriting credit on Cardi's breakout hit "Bodak Yellow," which some fans even say she bit off of his song "No Flockin'."
"Dogging on these b*tches, I got rabies / Hitting her from the back, I told her face me / I been getting a lot of money lately / Cardi B, I hope you like your bracelet / Shawty say I'm handsome for a Haitian"
Kodak Black Gets Flirty W/ Cardi B's Sister
Kodak recently got caught in a thirst-trap post from Cardi B's sister Hennessy Carolina, throwing out some flirty commentary. It raised some eyebrows considering the chart-topping MC was at the time reportedly engaged to rapper/model Mellow Rackz — and asking the Internet for help with baby names.
"I'll Change My Whole Life Fa You"
Cardi B Shares Her Success W/ Kodak Black
Cardi has given credit where it's due. In March 2021, she went online to shut down any haters accusing her of ripping off Kodak Black or her diamond-certified "Bodak Yellow."
"He got credit on the song WE both getting rich with the song til we die .. The song is called Bodak Yellow for a reason . You h*es get on this app saying the dumbest sh*t ."
Kodak Changes His Tone On Megan Thee Stallion
After recently causing controversy online after demanding his flowers from Megan Thee Stallion for helping launch her career, KB let it be known it was just a joke.
"Good morning hotties New merch up on my site," Meg wrote. Kodak followed with "Congratulations Tho Lol I Just Be Bullsh*tting You Good Black Queen I Salute That Sh*t #KeepItUp"