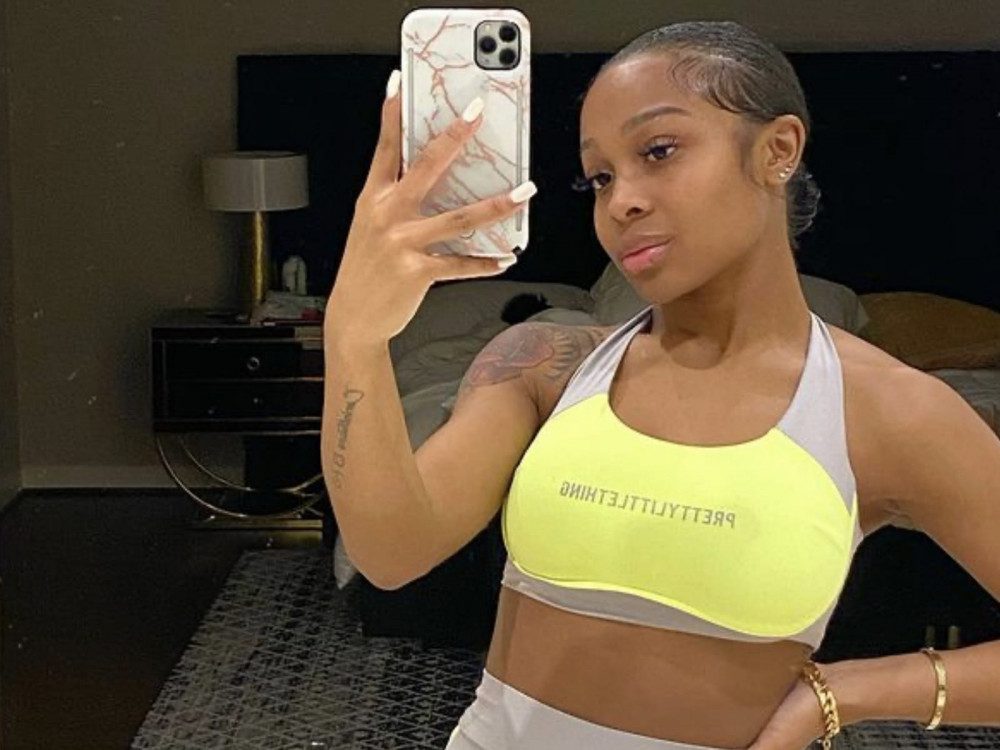 Jayda Cheaves, ex-girlfriend to Grammy-nominated rapper Lil Baby, is all about Boss moves. The young entrepreneur is no slouch when it comes to the hustle, beginning her first clothing line at the age of 16.
Since then, the Savannah, Georgia native has amassed over 7 million followers on her Instagram account, landed some very impressive brand ambassador deals like Savage x Fenty and Fashion Nova and published a whole book on how to do it.
Now 24 years old, this incredible mother of one doesn't seem to be letting anything knock her focus.
The on-again-off-again couple first met in Atlanta in 2016. Lil Baby noticed the IG model and slid into her DMs.
The rapper then reached out to Cheaves' sister, who lived in her hometown, Savannah, to put the word in Jayda's ear. The two linked and have been dealing with their share of relationship, he say, she say, like many couples do. Although right now they're technically single, the two remain focused on their careers as well as their 2-year-old son, Loyal Armani.
The Instagram sensation and entrepreneur started off selling personal clothes she'd bought and worn on the social marketplace app, Poshmark. People loved her clothes and style, inspiring her to design her own clothing line, which led to her online brand, Amour Jayda.
Finding she had a talent for style design and branding, she opened her online boutique, selling hair & hair products – which made her around $2.5 million between 2016 and 2018.
Today, Jayda Cheaves' net worth is estimated to be around $5 million dollars. Mostly coming from her successful online businesses. Her newest clothing collection, Waydaminmerch currently has over 280k followers on IG, with no release date.
SOHH, There's More
Fans get a closer look at what Jayda Cheaves is really about and what she's been up to recently.
Jayda Cheaves launched her fashion line Wayadamin last year after years of putting in the work to achieve the ultimate goal of making the brand become a reality.
Cheaves has also recently been cast on BET's new reality show The Impact: Atlanta, where a specific conversation with castmate Ari Fletcher gets tense due to a lack of communication.
Additional reporting by Kendall Parks.