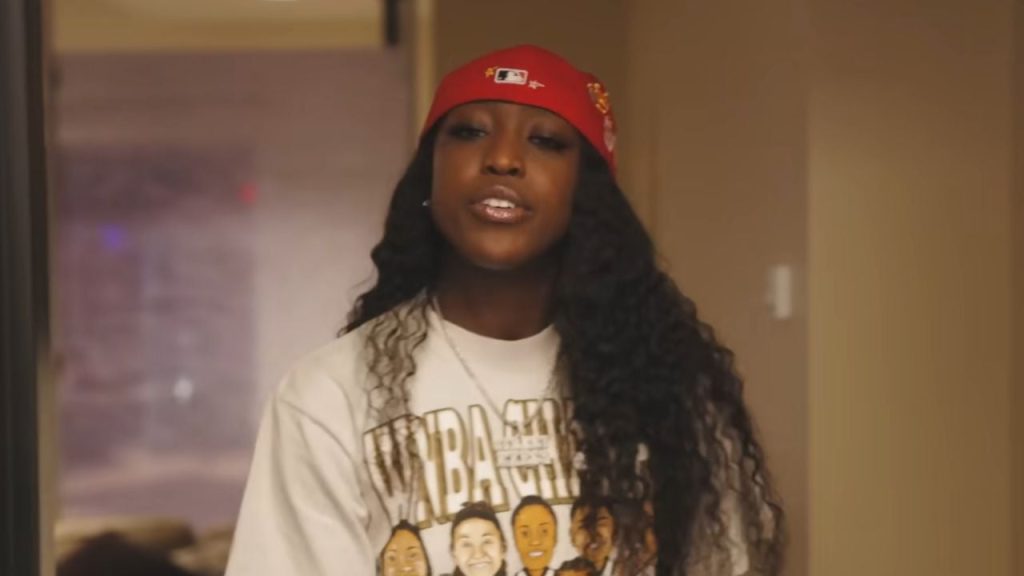 Flau'jae Johnson apologized on her Instagram story for the lyrics referencing 9/11 in her freestyle on Latto's "Put It On Da Floor." Johnson expressed that she never intended to disrespect or offend anyone and emphasized her goal of promoting positivity through her music. The song and accompanying video were promptly removed from the internet, reflecting Johnson's remorse and desire to rectify the situation.
Updated By: Chris Samuel (5/12/23 at 1:58 pm)
Flau'jae Johnson's Apology & Intentions
Known for her basketball court skills and budding rap career, Flau'jae Johnson took to social media to address the controversy surrounding her 9/11 lyrics. In her heartfelt apology, she expressed deep regret for any offense caused by her words, assuring her audience that she never intended to disrespect or hurt anyone. 
Johnson also acknowledged the sensitive nature of the tragedy and stressed her commitment to spreading positivity through her music.
Shortly after the remix's release, the LSU star pulled the song and its accompanying video from circulation. This swift action demonstrates her recognition of the inappropriate nature of the lyrics and her determination to rectify the situation. 
By removing the content, Johnson aims to show her sincerity and commitment to learning from this experience.
In more positive news, Lil Wayne has expressed interest in collaborating with Flau'jae, praising her talent and potential. Weezy's endorsement further highlights Johnson's rise in the music industry and the attention she has garnered as a basketball player and rapper.
LSU Apologizes for Flau'jae Johnson's 9/11 Lyrics Amid Controversy
Louisiana State University (LSU) basketball player and rapper Flau'jae Johnson recently sparked controversy after posting a video on her YouTube account featuring lyrics about 9/11. Johnson's lyrics, which were part of her remix to Atlanta rapper Latto's "Put It On Da Floor," have drawn criticism for their perceived insensitivity regarding the tragic events of September 11, 2001.
Johnson's lyrics in the YouTube video, which stated:
"In this 911 blowing smoke like them towers," were intended as a double entendre.
However, the lyrics referencing 9/11 and the smoke of the World Trade Center's collapse have caused outrage. One Twitter user criticized Johnson, expressing their disgust and noting the impact that the events of 9/11 had on people.
LSU's Apology and Johnson's Reaction
LSU issued an apology on behalf of Johnson, acknowledging the offense caused by the lyrics. In their statement to FOX News, LSU stated that while Johnson did not intend to offend or upset anyone, she expressed remorse for any misunderstanding and promptly removed the video. As of now, Johnson herself has not released a statement addressing the controversy.
Flau'jae Johnson has been gaining recognition as both an LSU basketball player and an emerging rapper. Her recent success includes winning the national championship, further solidifying her rising star status. 
JT from the City Girls faced backlash for a 9/11 comment she made on Twitter, which fans deemed insensitive. The incident serves as another example of a celebrity receiving criticism for their remarks regarding 9/11.
In recent times, music icon Beyoncé faced criticism for her lyrics that included an ableist slur. Similarly, star singer Lizzo encountered backlash for her use of the term "spazz" in her songs. These instances highlight the ongoing debate around sensitive language and the need for artists to be mindful of the impact their lyrics can have.
Originally Written By: Chris Samuel (5/10/23 at 2:26 pm)