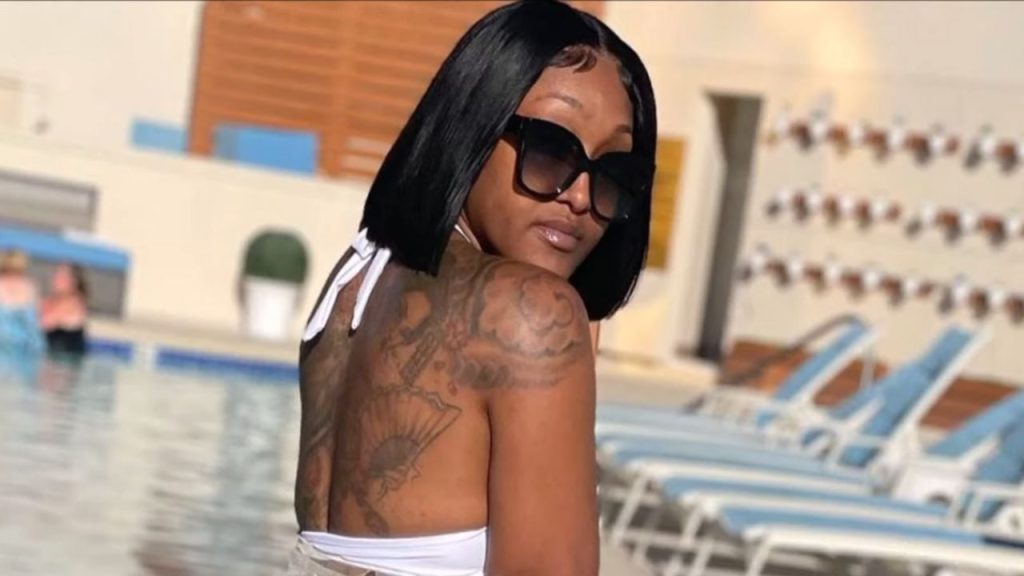 The accused attackers of Shanquella Robinson, who was tragically found dead in Mexico in October 2022, faced their form of "street justice" when they were jumped outside a nightclub in Greensboro, North Carolina. A video captured the moment when at least a dozen individuals attacked 3 of the women referred to by the public as "The Cabo 6."This incident has sparked strong reactions on social media, with some expressing joy at the attackers' plight.
The Attack & Its Intensity
A group of individuals confronted Daejhanae Jackson, Alysee Hyatt, and Wenter Donovan outside a nightclub in Greensboro, North Carolina. In the video footage, lasting 50 seconds, the women can be seen being held down, shoved, and beaten in the head by a mob of people. 
The intensity and scale of the attack highlighted the anger and frustration surrounding Robinson's murder case and the desire for what some deem as "street justice."
Online Reactions & The Quest For Justice
On Twitter, users expressed their reactions to the attackers' assault, reflecting the ongoing sentiments surrounding Shanquella Robinson's tragic death. Some users celebrated the incident, expressing joy that the accused had been physically confronted. 
One user even expressed a desire for the attackers never to find peace in their lives, "Word the street is that three of the girls who were responsible Shanquella Robinson's death got jumped last night. I hope the #Cabo6 never see peace for the rest of their lives. Kudos to the people of NC for delivering street justice when the criminal justice system failed."
Another Twitter user chimed in, saying, "I'm so weak. The girls from the Cancun trip they murdered Shanquella got jumped at a bar on Wednesday & that's what needs to happen every time they leave their house." These reactions shed light on the lingering grief and anger within the community regarding Robinson's murder and the lack of justice in her case.
The tragic death of Shanquella Robinson in Mexico while on vacation in October 2022 continues to reverberate within the community. The incident involving the accused attackers being jumped outside a North Carolina nightclub adds another complexity to the case. 
While the attackers faced physical repercussions for their alleged involvement, the lack of justice in Robinson's murder highlights the ongoing quest for closure and accountability in her untimely death.
Updated By: Chris Samuel (5/12/23 at 2:44 pm)
Washington D.C. March Planned By Shanquella Robinson's Family After U.S. Prosecutors Decline To Pursue Case
Shanquella Robinson, a 28-year-old woman from North Carolina, was found dead in Mexico in October 2022 under what appears to be suspicious circumstances. Despite calls for US authorities to investigate the case, no US prosecutors will be pursuing the matter due to the lack of evidence linking Robinson's death to any criminal activity in the United States.
Updated By: Journey Green (4/13/23 at 12:24 pm)
Robinson's family has expressed disappointment and frustration with the decision, emphasizing the need for cooperation between Mexican and US authorities to ensure that justice is served. Those responsible for Robinson's death are held accountable. The case highlights the challenges of seeking justice when a crime occurs in a foreign country, particularly when multiple jurisdictions are involved.
According to the family's attorney, the family of Shanquella Robinson intends to organize a march to the State Department headquarters in Washington, D.C. on May 19th, which will mark 200 days since Robinson's passing. The march is intended to bring attention to Robinson's case and to advocate for greater action from US authorities in seeking justice for her death.
Shanquella Robinson's Family Wants Justice
Tequilla "Quilla" Long, sister of the late Shanquella Robinson, said, "Everybody doing time in Mexico." Robinson's family has expressed their frustration with the FBI for the lack of communication.
Updated By: Michael Omoruan (12/09/2022 at 6:15)
Shanquella Robinson's family is still awaiting justice for her murder. Long, Robinson's sister, was joined by Charlotte, NC community organizers Mario Black, founder of the Million Youth March of Charlotte and Salisbury, and Lakeisha Mobley, a rep for Team True Blue and Mothers of Murdered Offspring, at a press conference.
"Everybody doing time in Mexico," Long said, would be the justice her family needs.
Long's wish isn't too far-fetched; according to the New York Post, Mexican authorities issued an arrest warrant. But with the arrest order came some "political hurdles" in extraditing the suspect to Mexico despite the US and Mexico having an extradition treaty in place since the late 1970s.
Part of the issue, according to other media reports, is that a red notice from Interpol had not been issued for the suspect, despite the Mexican authorities' request for the unnamed suspect to be extradited from the US to face charges. In response to the viral video of Robinson's friends fighting her, Black –– called it a "slap in the face" to the Robinson family as he said it exposed the lies her friends told when they were together in Cabo San Lucas, Mexico. 
"We appreciate Charlotte stepping up," Mobley said. "We appreciate all of the stars and the people who have come in who are sharing because without them bringing attention to this, we honestly don't know if anything would've happened."
New Details Reveal Shanquella Robinson's Last Moments Before Her Untimely Passing
This past October, Shanquella Robinson, a 25-year-old hairdresser, was killed while on a trip with a group of friends in Cabo San Lucas, Mexico, to celebrate one of their birthdays.
New Details: Shanquella's Last Moments
A police report obtained by Texas Metro News reveals a brief timeline explaining what transpired leading up to her passing. Around 2:00 pm on October 29, Wenter Donovan—one of Shanquella's friends—phoned a nearby hospital after Shanquella "drunk a lot of alcohol." 
Dr. Karolina Gutiérrez arrived at the villa to treat her and believed she should be transferred to a hospital for better assistance. However, her friends refused and wanted her treated in the villa. After she had a seizure, Wenter called 911 for an ambulance, after a medical team performed CPR and rounds of treatment with no success. 
At 5:47 pm, Shanquella was pronounced dead. Shanquella's family has since set up a GoFundMe page to help pay for legal fees; the page has received nearly $400,000 in donations. This includes $65,000 from Brooklyn Nets point guard Kyrie Irving. 
Shanquella Robinson Reportedly Beaten To Death While On Cabo San Lucas Trip With Friends; Family Wants Answers
Last month, a woman named Shanquella Robinson was killed while on vacation with some friends in Cabo San Lucas. Conflicting statements on her last whereabouts leave her family with multiple questions.
What Happened To Shanquella?
25-year-old Shanquella Robinson traveled with a group of friends from Charlotte, North Carolina, to Cabo San Lucas, Mexico, on October 28th, reportedly to celebrate one of their birthdays. Robinson, well-known in her community for her hair-braiding business, was found dead a day later.
Her parents, Bernard and Salamondra Robinson, were left rattled by her sudden death. Salamondra, perhaps even more so as she was the last to speak with her. She shared with WBTV 3 that she heard from her friends the night after her passing.
Mrs. Robinson stated the last time she spoke with her, she was having dinner, and she never spoke with her again. She added, "On Saturday evening, they called and said she wasn't feeling well and they were going to call a doctor. And when they called, the doctor hadn't arrived yet, but they said she had alcohol poisoning."
Is There More To The Story?
Although her friends said she died from alcohol poisoning, the official autopsy report reveals more. The report says Shanquella had a broken neck and her spinal cord was cracked, implying that someone may have attacked her. 
The report may be correct as handheld footage of a woman being beaten to death, believed to be Shanquella, was posted online recently. In the video, the woman is hit in her head, back, and neck while someone tells her to "fight back."
Celebrities Share Sympathies
News of the late 25-year-old has also reached many celebrities. Singer and Love & Hip Hop star K. Michelle took to Twitter to share her condolences, saying, "For them to beat that girl like that and tell her to fight is just disgusting. Just broke my heart."
Twitter user @yeezyluciano recently shared that the woman who reportedly killed the North Carolina native is allegedly accepting Cashapp payments for interviews to "tell her side of the story."