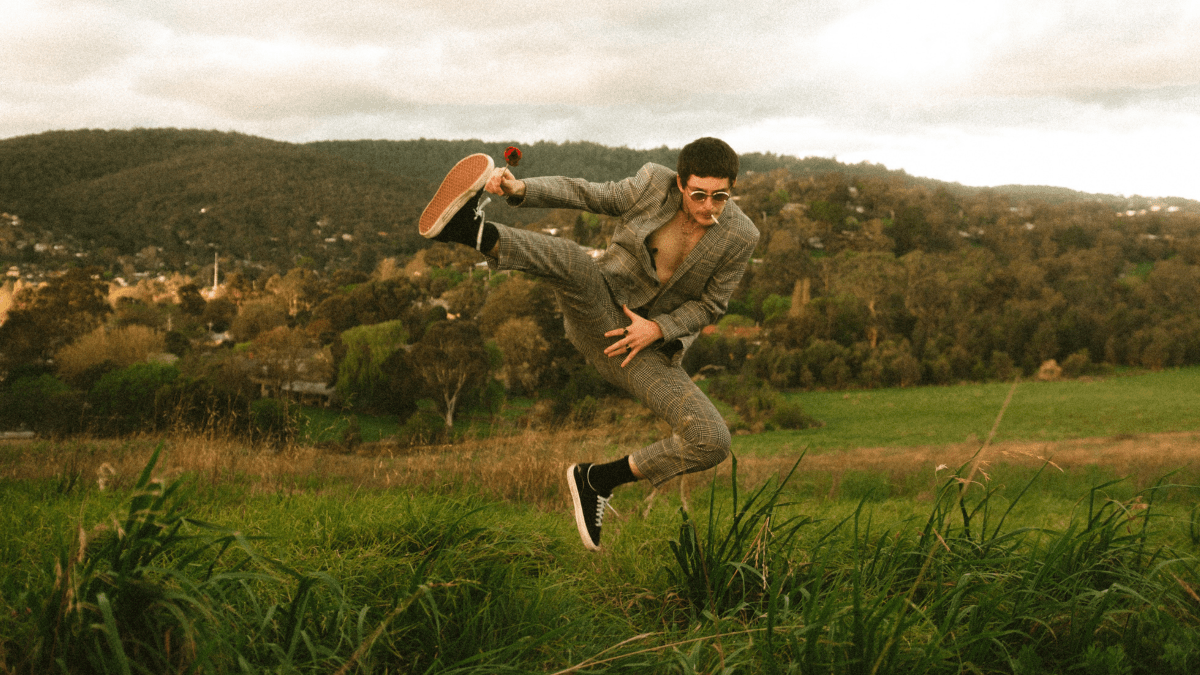 "Do you love yourself? What's it mean to be happy?" questions Dexter Seamus in the opening moments of his debut album 'Love In The Hills' – a pair of deeply existential questions that stay front of mind throughout the 10-track LP, guiding Seamus and the listener alike.
'Love In The Hills' comes four years on from Dexter Seamus' last project 'Young Zen'. In that time, the 22-year-old rapper has garnered in excess of 2.5 million streams online, toured nationally with the likes of Bliss N Eso and grown exponentially as an artist, musician and young man.
In what is one of the most raw album openers of 2020, 'Dinner In Tokyo' is a reflective, crooning cloud-rap cut that positions Dexter at his most vulnerable, which precedes 'Stuck', an equally emotive and quotable genre-bending diary entry.
"I hate making depressing music, I'm trying to prosper."
The guts of the album further refine the sonic growth that Dexter has already displayed, as he gets in his rap bag, spitting over some heavily jazz influenced production alongside featured artists Ivan Ooze, Nelson Dialect, Jim Ruices and Zoe Jenner.
"This is by far the most collaborative project I have made. I worked with a bunch of different mates on the majority of the tracks, it was the most fun I've had making music. Jamming with friends, just messing around and seeing what happens, while also reflecting on some personal struggles. I am super proud of the finished product." says Dexter, who worked with the likes of Hamley and Banta in addition to Dom Cork and Sunday, who executively co-produced the album.
The final third of the LP kicks off with the Al Green-inspired love-ballad 'Disappear'. A woozy anthem performed in a 6/8 time signature, 'Disappear' feels like the most complete, coming-of-age track to come from Dexter Seamus' established and lengthy catalog to date.
Closing out the album is the aptly titled 'Grateful', which has the young Melburnian reflecting on the beauty and tranquility of the simple things in life.
A fitting parallel to Dexter Seamus' growth as an artist over the last three years is that of the late Mac Miller, who gradually developed from young happy-go-lucky emcee on debut commercial record 'Blue Slide Park' to a deeply layered and multi-faceted one-of-a-kind musician by his 2018 album 'Swimming'. A path that bares many similarities to that of Dexter from his first EP in 2015 as a sixteen-year-old, to this stunning debut full-length collection.
'Love In The Hills' is a mature, soul-baring look inside both the mental psyche and the musical development of Dexter Seamus.
'Love In The Hills' will be available on all streaming platforms at midnight tonight.