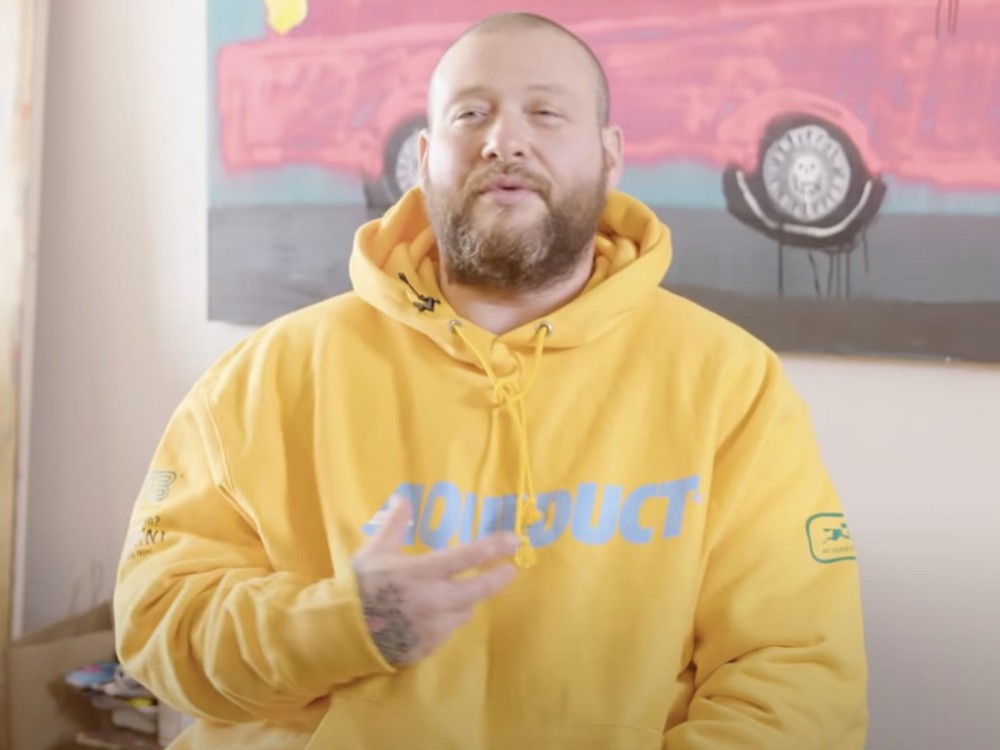 New York rapper Action Bronson is letting his art do much more than stack up social media likes. The hip-hop veteran has stepped up to let the world know he's brewing some seriously fire music and shared his state of mind with an epic-looking painting.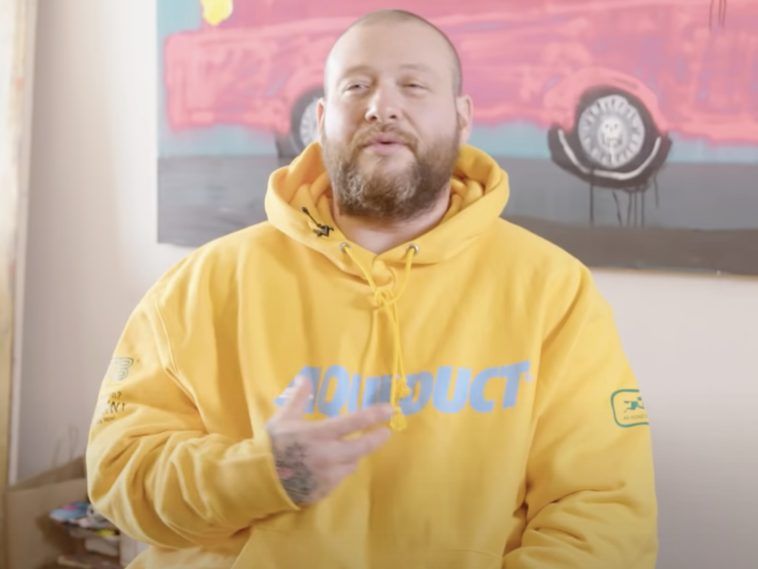 199 Views
Comments Off on Action Bronson Pretty Much Announces New Album In Bronsolini Fashion
Action Bronson Pretty Much Announces New Album
AB went to his Instagram page with a must-see new shot. The pic features a crocodile-inspired painting and a reference to his motivation for the follow-up to 2020's Only For Dolphins album.
"EL COCODRILLO TURBO" THIS PAINTING AND OVERALL FEELING IS THE BASIS FOR MY NEXT MUSICAL PROJECT. TRUST WHEN I SAY IT AIN'T SAFE FOR ANY OF THESE ANIMALS THE ANCIENT APEX PREDATOR IS BACK ON THE PROWL. GOAT BLOOD DRIPPING FROM MY CHIN THAT'S AN EASY KILL. STAY TUNED."
Action Bronson Is Unrecognizable W/ His Workout Goals
In May 2021, AB went to his Instagram page with some must-see footage of himself. In the clip slideshow, his face was completely toned and slim-looking as he did a handful of workout routines.
"I SHOWED @musculardevelopment MY SHOULDER STRENGTH AND CONDITIONING ROUTINE TODAY. GRUELING."
Action Bronson Speaks On His Weight Loss Journey
The host of Viceland's "F*ck, That's Delicious" built his brand on being a big guy who loves to eat, but he wanted to change things last year. Since the beginning of the COVID-19 pandemic, Action Bronson has lost 130 pounds, a journey he recently talked about in a New York Times feature.
"LIFE IS A ROLLERCOASTER. THIS ARTICLE IS BEAUTIFUL IN SO MANY WAYS. @joncaramanica WAS THE FIRST TO WRITE ABOUT ME BACK IN 2011 COVER OF ARTS N LEISURE. HERE WE ARE 2021 AND YA BOY IS STILL HERE. SO MUCH LOVE TO EVERYONE THAT HAS HELPED ME ALONG THE WAY @davepfit @cc_sabathia @whitewaterwilly @armenexpo #fuckthatsdelicious"
Action Bronson's Morning Workout Includes Huge Swimming Pool
The hip-hop veteran continues to put fitness first and recently shared footage of himself working up a major sweat. AB's Instagram clip showed him working on his upper body before shifting into preparing for a morning indoor pool swim.
Houston rapper Megan Thee Stallion is also serious about her body, ody, ody. The hip-hop star and Grammy-winning recently returned to her Hottie Boot Camp grind in a must-watch video.
"HOTTIE BOOTCAMP IS BACK Hotties y'all had a lil break let's get back on it 💪🏾 Y'all wanna be stallions or ponies this summer 😂"