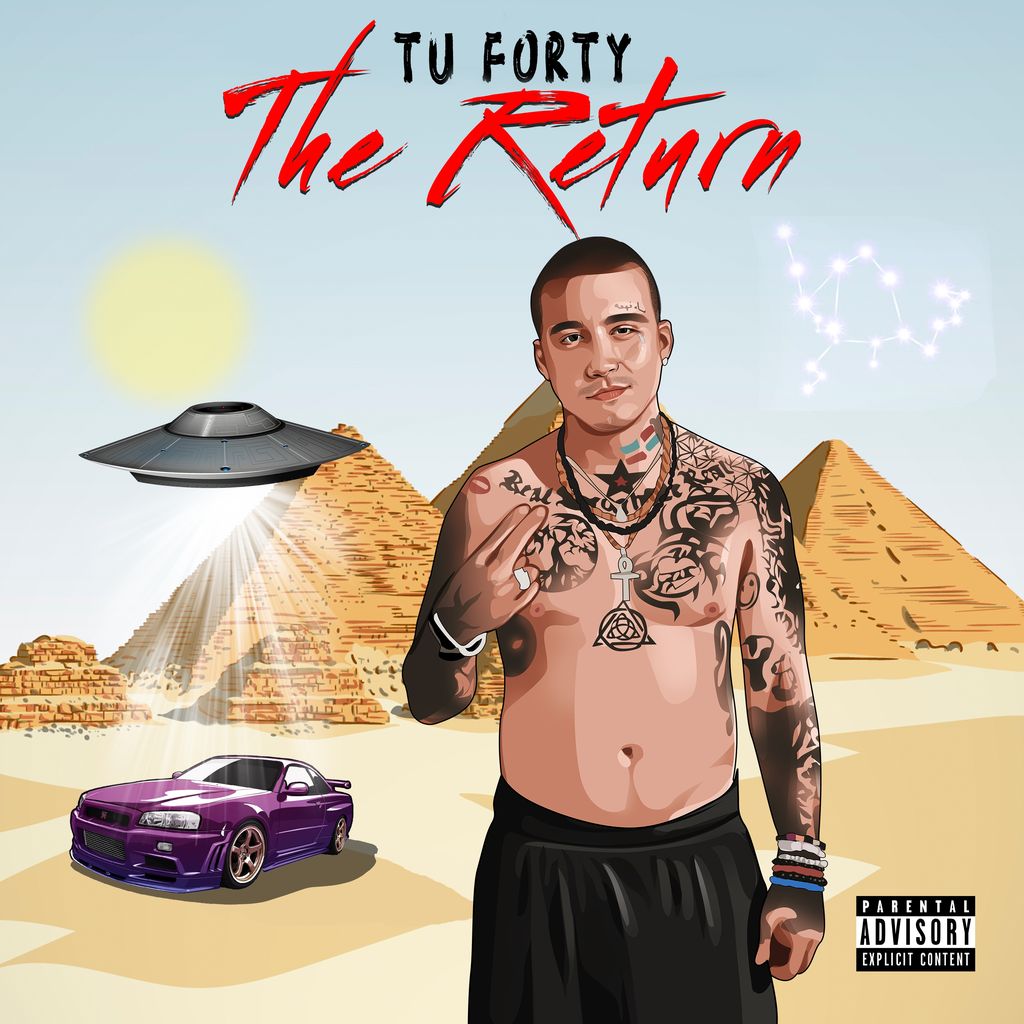 Rapper-songwriter Tu Forty is back with a colossal body of work, the sophomore album titled The Return. With 2 PAC, DMX , Eminem, Method Man, 50 cent, and Lil Wayne as his main inspirations, no wonder the urban prodigy delivers such hard-hitting lines throughout 9 meticulously positioned tracks. The magical power his voice holds is one more reason explaining his success, as it seems each message and emotion instantly gets conveyed to the listener's end.
Merging old-school rap with 2022 vibes through a modern production, Tu Forty has imagined some timeless hits including "Can't Relate," "Code," and "Levitate," all together counting a few hundred thousands streams in no time.
Almost all tracks off The Return come served with magnificent instrumentals, textures and effects, laying the ideal foundation for the rapper to layer over his intuitive flow with both confidence and organic presence.