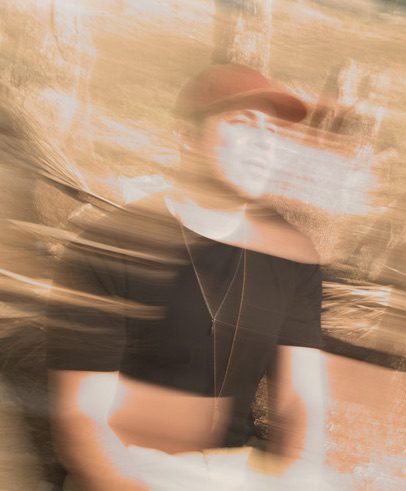 Jordanian and Canadian singer-songwriter, KAIS, born as Kais Khoury, creates an undying impression with newly released singles "Willow" and "On to Land." The fast-rising artist who is known for blending different genre elements together announces that his next project will be instrumental and more influential than ever.
Experimenting with Indie, Psychedelia, Blues, and Folk Rock, and Neo Soul, KAIS is known to perfectly mirror human emotions and feelings in the most delicate and beautiful way possible. His new singles capture the essence of existence and give a taste of his vast knowledge and intellect.
Influenced by multiple genres and styles like, KAIS owes his unique sound to hardwork and curiosity, "It's a lot of 'exploration' that led to 'inspiration' and the subsequent attempts at 'creative emulation' 😉 … but the process of genre 'amalgamation' started very much after I attended Point Blank Music College in London and began to delve into electronic music and sound design."
Speaking of releasing "Willow" and "On to Land" at the same time, KAIS says that "Both songs are guitar driven and fall within the same realm of indie, folk and psychedelic rock, so I thought they'd work well in tandem. And there is a procession in the sequence, possibly a polarity if you'd rather call it that. The EP starts out dreary and dark with 'Willow', and transitions in 'On to Land', which culminates with the hopeful and bright."
Following "Willow" and "On to Land," KAIS is currently working on releasing an instrumental EP. "No vocals. Just instruments doing the best they can to make a few tracks sound awesome," says the singer-songwriter who steps back from vocally driven tracks, focusing more on the music.
Listen to "Willow" and "On The Land" here: