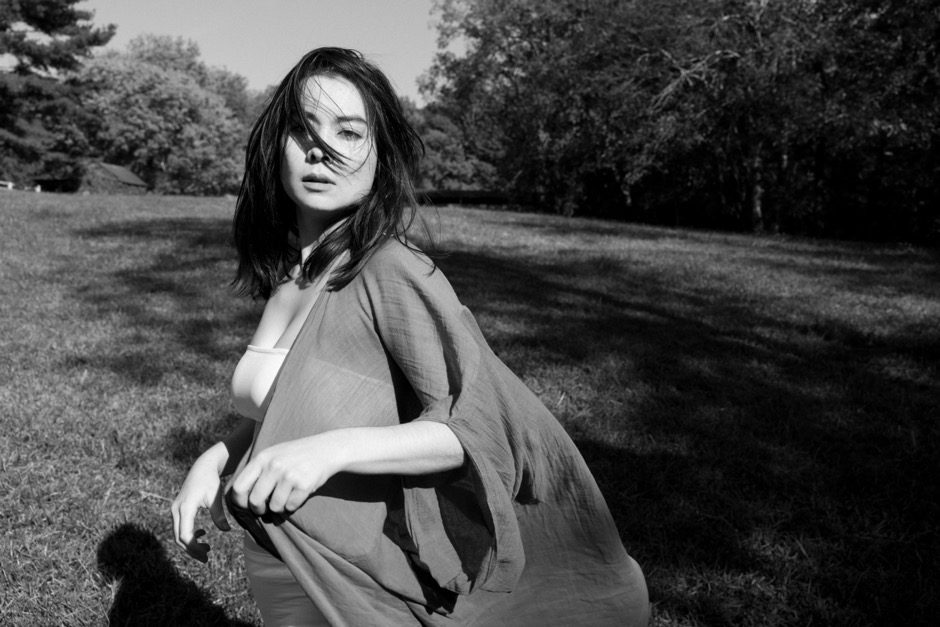 Mitski released her new album, The Land Is Inhospitable and So Are We via Dead Oceans. Since its release, Mitski has been presenting all acoustic performances of the record in intimate venues in select cities in North America, the UK and Europe. Mitski now readies herself for a full band tour for 2024.
The Land Is Inhospitable and So Are We Tour kicks off in the US in the new year, and sees Mitski and her full band playing multiple nights in some of North America's most beautiful seated theatres.
The tour is now set to arrive in the UK and Europe next Spring for a 17-date run, starting at Edinburgh's Usher Hall on 27th April, and concluding at Theater 11 in Zurich on 30th May. The tour includes three nights at London's Eventim Apollo, Mitski's biggest headline shows in the UK to date.
A Mitski artist presale and Spotify presale will begin on Wednesday 18th October at 10am local, with remaining presales from Thursday 19th October. All presales end at 10pm on Thursday 19th October, with general onsale commencing from 10am local on Friday 20th October. A full list of dates are below, with tickets available from www.mitski.com
The Land Is Inhospitable And So Are We is out now. It debuted at 4 in the UK album charts, Mitski's highest placing album to date. It has since spawned the global hit single My Love Mine All Mine, sitting at #1 on the TikTok Billboard Top 50, reaching the higher echelons of both the UK singles chart and Billboard 200, and becoming one of the most played tracks on Spotify globally.
UK/Ireland + Europe 2024:
27th April – Usher Hall, Edinburgh ▽
28th April – Usher Hall, Edinburgh ▽
1st May – O2 Apollo, Manchester ▽
2nd May – O2 Apollo, Manchester ▽
4th May – 3Arena, Dublin ▽
6th May – The Civic At The Halls, Wolverhampton ✽
8th May – Eventim Apollo, London ✽
9th May – Eventim Apollo, London ✽
10th May – Eventim Apollo, London ✽
14th May – Cirque Royal, Brussels ✦
17th May – Le Grand Rex, Paris ✦
20th May – Royal Theatre Carré, Amsterdam ✦
21st May – Royal Theatre Carré, Amsterdam ✦
24th May – Tempodrom, Berlin ✦
25th May – Tempodrom, Berlin ✦
28th May – Jahrhunderthalle, Frankfurt ✦
30th May – Theater 11, Zurich ✦
Special Guests:
▽ RICHARD DAWSON  
✽ MIYA FOLICK  
✦ ICEAGE
North America 2024:
26th January –  Miami Beach, FL – The Fillmore Miami Beach at Jackie Gleason Theater ▽ SOLD OUT
27th January –  Miami Beach, FL – The Fillmore Miami Beach at Jackie Gleason Theater ▽ SOLD OUT
29th January – Orlando, FL – Walt Disney Theater at the Dr. Phillips Center ▽ SOLD OUT
2nd February – Durham, NC – Durham Performing Arts Center ▽ SOLD OUT
3rd February –  Durham, NC – Durham Performing Arts Center ▽ SOLD OUT
6th February – Philadelphia, PA – The Met ▽ SOLD OUT
7th February – Philadelphia, PA – The Met ▽ SOLD OUT
10th February – Toronto, Ontario – Massey Hall ▽ SOLD OUT
11th February –  Toronto, Ontario – Massey Hall ▽ SOLD OUT
12th February –  Toronto, Ontario – Massey Hall ▽ SOLD OUT
15th February –  Boston, MA – MGM Music Hall at Fenway ▽ SOLD OUT
16th February – Boston, MA – MGM Music Hall at Fenway ▽ SOLD OUT
17th February – Boston, MA – MGM Music Hall at Fenway ▽ SOLD OUT
18th February – Boston, MA – MGM Music Hall at Fenway ▽ SOLD OUT
21st February – New York, NY – Beacon Theatre ▽ SOLD OUT
22nd February – New York, NY – Beacon Theatre ▽ SOLD OUT
23rd February – New York, NY – Beacon Theatre ▽ SOLD OUT
24th February – New York, NY – Beacon Theatre ▽ SOLD OUT
26th February – Brooklyn, NY – Kings Theatre ✦ SOLD OUT
27th February – Brooklyn, NY – Kings Theatre ✦ SOLD OUT
28th February – Brooklyn, NY – Kings Theatre ✦ SOLD OUT
21st March – Chicago, IL – Auditorium Theatre ✽ SOLD OUT
22nd March – Chicago, IL – Auditorium Theatre ✽ SOLD OUT
23rd March – Chicago, IL – Auditorium Theatre ✽ SOLD OUT
24th March – Chicago, IL – Auditorium Theatre ✽ SOLD OUT
28th March – Los Angeles, CA – Shrine Auditorium ✽ SOLD OUT
29th March – Los Angeles, CA – Shrine Auditorium ✽ SOLD OUT
30th March – Los Angeles, CA – Shrine Auditorium ✽ SOLD OUT
4th April – Mexico City, Mexico – Teatro Metropólitan ▽ SOLD OUT
10th April – Nashville, TN – Ryman Auditorium ★ SOLD OUT
11th April – Nashville, TN – Ryman Auditorium ✦ SOLD OUT
12th April – Nashville, TN – Ryman Auditorium ✽ SOLD OUT
13th April – Nashville, TN – Ryman Auditorium ^ SOLD OUT
 Special Guests:
▽ with Tamino
✦ with Sunny War
✽ with Julia Jacklin
★ with Sarah Kinsley
^ with Cowboy Junkies