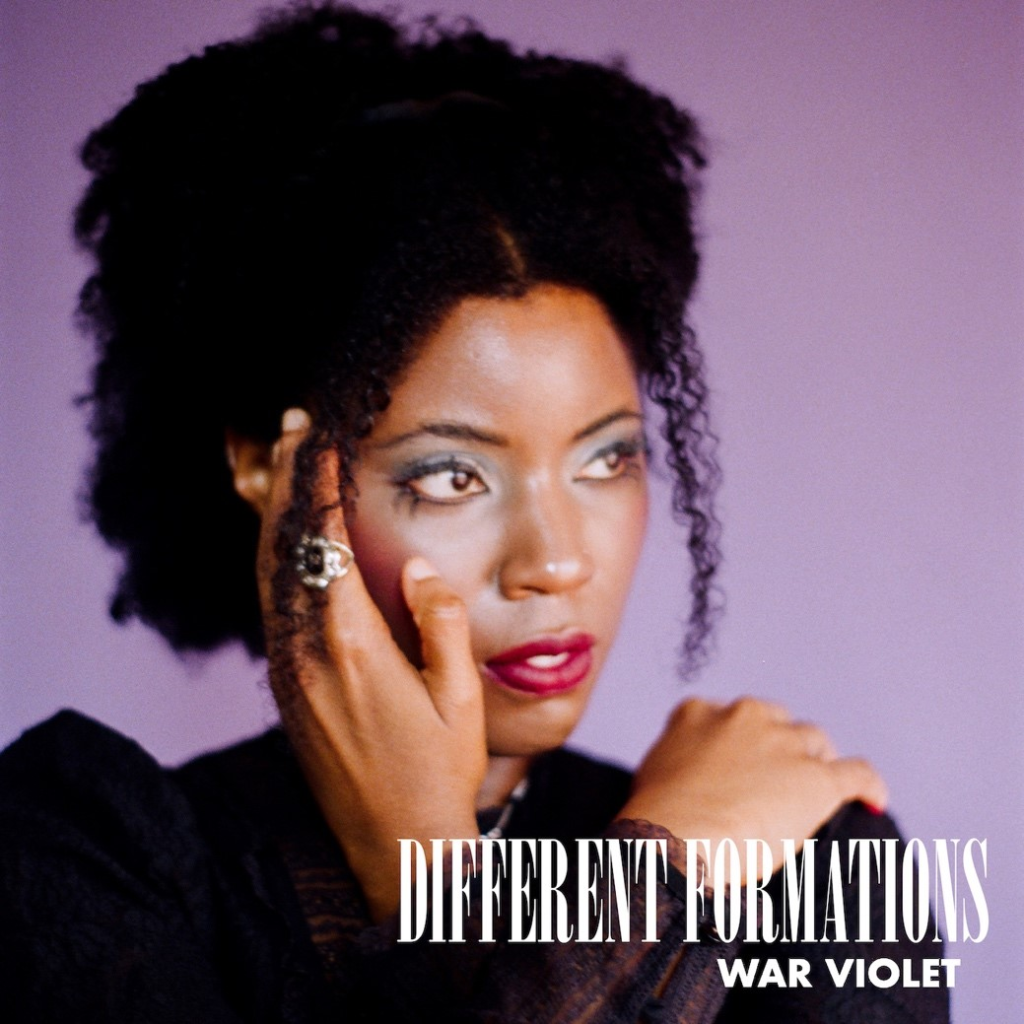 New York-based artist War Violet has just shared, 'Different Formations,' her first single via the esteemed Bella Union label. Singer-songwriter Jummy Aremu layers dreamy orchestral soundscapes with dark undercurrents and lush vocals. 'Like an angel tumbling down' there are shimmers of hope and beauty floating above the darkness in the rich poetic lyrics. Like a Renaissance painting, the heavenly highs and hellish lows of the human condition are reflected in rippling vibrant tones.
With the goal to illuminate, War Violet shares harsh truth woven with beauty. Emerging from a dream and a nightmare, War Violet asks the question, "What do we fill with these open spaces?"
Commenting on the track War Violet says: "This song was written at a time when I was dealing with insomnia. In my half-asleep half-awake state I often felt as if I was floating above earth.  I observed earth from afar as a spectator, and thought to myself, if I was not here, then where would I be? Different formations is about coming to terms with the decay of our earth and atmosphere, and our search for meaning. It is about the ways in which we live on earth like we want to escape it. I wanted to indulge in the chaos and irony of earth, and make a song that was beautiful, but sad. A letter to the wonderful and horrifying chaos of earth, a place where there is extreme beauty, but also decay, all happening at once."
Watch here:
A few years ago Aremu self-released a lo-fi debut EP called Getaway, described by Alt Citizen as "jangly groovy folk pop with Beach Boys and Angel Olsen vibes." With her debut album nearing completion, made with her ever-growing group of collaborators and friends, her sound has evolved into a vast multi-faceted soundscape exploring darker themes such as isolation, alienation, identity, and loss, intertwined with her rich vocals anticipation is growing for her upcoming LP.
'Different Formations' is out now via Bella Union in the UK/ EU and Kill Rockstars in the US