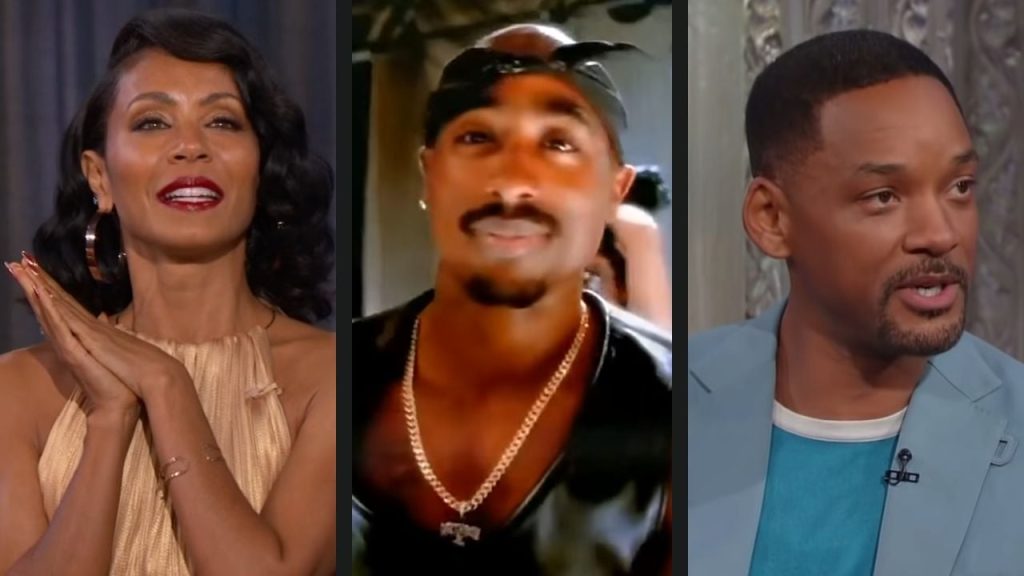 Jada Pinkett-Smith recently released an old video of her and the late Tupac Shakur. In the clip, the two are seen lip-syncing and dancing to Will Smith's song, "Parents Just Don't Understand." 
Jada Reminisces On Cherished Footage  
On Wednesday, September 20, Jada Pinkett-Smith released old videos of her and Tupac lip-syncing and dancing to her now-husband Will Smith's song, "Parents Just Don't Understand." 
Pinkett-Smith released the footage in promotion of her newest book and memoir release, titled Worthy. In a voiceover on Instagram and caption,  Pinkett-Smith reflects stating: 
 "CHAPTER- Advanced Degree, Not in a million years would I have dreamed that the Fresh Prince and I would become, um, very acquainted. Not in a million years did I imagine three lives, their fates, would be so intertwined. And… I never would have imagined that this video would become a tangible memory, of the last time Pac and I, were simply kids together. Pac and I lip syncing Parents Just Don't Understand by Jazzy Jeff and the Fresh Prince during our Junior year in high school. Who would have thought? #ourworthyJourney."
Fans React
Some fans were excited about the release of the footage, where one wrote, "I think it's dope she shared it! It's crazy how things have played out over the years. They are all apart of the culture. Happy 50 years to hiphop."
However, some users have mixed feelings about Pinkett-Smith, likely due to her romantic history involving Will Smith. Where one user wrote "Jada is a vile, toxic woman… Playing in Will's face again!"
Additionally, the complicated emotions surrounding Jada stem from her romantic history with Will Smith, as well as her close friendship with the late Tupac. Then, the history of Jada and Tupac stems from when they were both students at the Baltimore School for the Arts, where rumors swirled about a potential romantic relationship between them, which they denied.
Jada's 'Entanglements'
Singer August Alsina confirmed in 2020 that he and Pinkett-Smith had dated, calling it an "entanglement" and stating that Will Smith had given him his blessing. However, in a 2022 interview with Gayle King, Will Smith denied any infidelity in their marriage.
 Furthermore, the release of the vintage throwback posted by Pinkett-Smith follows her previous comments in 2017 regarding the portrayal of her and Tupac's relationship in the biopic "All Eyez On Me", which she deemed inaccurate and deeply hurtful.  
Cardi & Offset Past Infidelity Rumors
In the realm of celebrity marriages and doubling back, Cardi B and Offset have recently faced rumors of infidelity in their marriage. In late June, Offset took to social media to suggest that Cardi B was cheating on him.