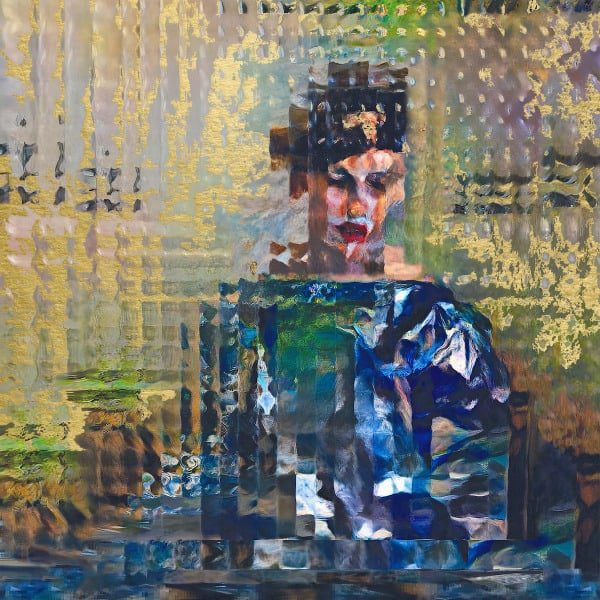 "Nothing lasts forever" chants Cameron Mesirow on 'Choir Prayer' the ominous final track of Crux, her third and latest LP under the pseudonym Glasser. Uncertainty – which in an interview Mesirow labelled as the only certain thing in life – is a philosophical subject that has been on the mind of the Massachusetts-born musician ever since losing a long-term male friend to a sudden overdose. Crux wonderfully reflects the idea of embracing uncertainty through lyrics about death and romance, as well through Glasser's predictably unpredictable experimental synth-pop structures. Furthermore, Mesirow adds flavours of Celtic folk – the American aims to embrace her Scottish roots – and Eastern European vocal styles – lessons in Bulgarian choir singing motivated the artist to get back into music after a hiatus. Crux is an album that will please fans of her first two records (2010's 'Ring', 2013's 'Interiors') because while it does sound like a Glasser album, it showcases new sides to her production and vocal ability.
"All for just a chance to meet you again." sings Glasser on the slow-moving opener 'A Guide', as waves of soothing ethereal electronica attempt to drown out her voice. If she is referring to rendezvousing with her late companion, then phantasmagorically the musician gets the opportunity to do this on 'Easy', a euphoric Caroline Polachek-redolent anthem that details a dream where Mesirow was reunited with her friend even though he was a  flickering mirage: "Here you come. And there you go. Stay a while. You don't have to be anywhere. And I want to drink you down, obliterate." Before admitting that her crux is that she finds it difficult to accept his passing: "Easy come. And easy go. Hard to let go. Easy come. And there you go."
[embedded content]
"Romantic potential is stuff of legend / My heart is a graveyard of all moments," wallows Mesirow on the hypnotic downtempo 'Undrunk'. But before that is 'All Lovers' – which channels Ibeyi's 'Oya' in its scratching beat and ethnic vocalizing  – was written after a break-up and speaks about the uncertainty of love, telling herself off for not knowing what is around the corner: "I never thought of what the ending would be. Guess I'm just a bruiser that way. Always falling into emotional quicksand. Always depending on a new day. All lovers beyond the curve. Your love, your love, your love will never recognize." It features a spoken word segment that recalls Glasser's confessional Sextape EP. There's an also a subtle hint of bagpipes in the background that nods to traditional Scottish music.
The admiration for new age music is more powerful in the second half of 'Clipt'. After repeating the word "fire" in a summoning manner a kin to Eivør among violin and ticking synths, Celtic fiddles and hand-clapping are introduced making one imagine a folk-dancing contest in the highlands. It's hard not to wish that you were at that party engagingly moving to its beat and merrily drinking.
Other musical highlights include the disappointingly-short yet bold genre mix 'Knave', that blends americana with an urgent beat and malfunctioning vocals, the experiment free-flow 'Thick Waltz' which juxtaposes the cold sharp loops of 88-key MIDI on Fatima Al Qadiri's Brute and the innocent harp on Björk's Vespertine. Furthermore, with their multiple layers and rapturous waves of strings, the cinematic 'Mass Love', the Nordic-Noir 'Vine', the beat-box punching 'Drift' are tracks to just sit back and let yourself be engulfed by their stunning production.
Crux ends with 'Choir Prayer', a cantata vocally inspired by Balkan signing. Various layers of vocals accompanied by only a minimal beat, it supposedly documents Cameron Mesirow's final moments on this earth. Something that is temporally uncertain yet is physically a certainty; your own death. In a morbid yet intense finale, Glasser narrates what she might be thinking when it happens: "Knew that this day will come / Seizure of the muscle. Show me mercy. Render me not to ruin."
[embedded content]