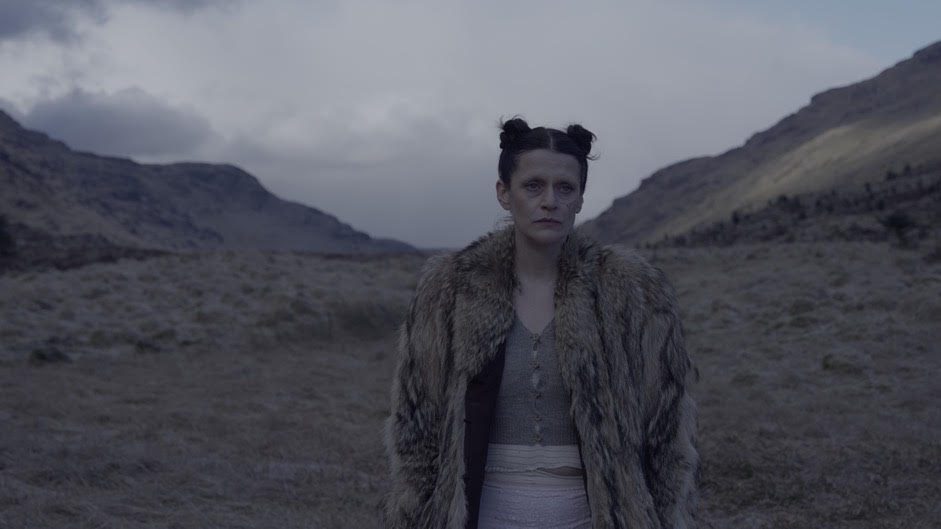 El Perro del Mar is the alter ego of Swedish multi-instrumentalist, vocalist and composer Sarah Assbring, has shared her breath taking new track 'In Silence'. Assbring's bewitching vocals, that reside with echoes of everyone from early Kate Bush to Gazelle Twin, blanket this nightmarish landscape of cinematic and undulating atmospheric instrumentation. As she hauntingly plunges us into the themes of grief, loss, mortality and darkness that intricately weave through the soul of Big Anonymous her new album out 16th February 2024, her first following recent signing with City Slang.
These absorbing themes are reflected in the stunning accompanying visual, which is less a music video and more a piece of cinema lifted from a short art / horror film, written by El Perro del Mar, longtime collaborator, stylist and art director Nicole Walker and photographer Joseph Kadow. Watch it below.
EPdM says –
"As the feelings of grief and loss wear off, you enter another realm of guilt. The guilt of not mourning enough, of going on living though someone's gone. This song is about the ghost not accepting that it's dead. I realised I was actually thinking like this which made it increasingly difficult to move on. I'd stayed on with the dead. I think it's a common thing and it's such a dark place to be in. You can't really reason with the dead. That's something I've come to understand."
Big Anonymous is the eighth album released by Assbring under the El Perro del Mar moniker, a relentless shape-shifter who has dipper her toe in doo-wop redux, mystic ballads, electronic dance, loner's laments, ecstatic love songs, film soundtracks, dance scores, global pop, political pop, existential pop and more. 
Big Anonymous embraces the existential and was born out of a commission from Dramaten, Stockholm's historic Royal Dramatic Theatre. EPdM was given a choreographer and two dancers from the Royal Opera and allowed a free hand to stage a performance concert back in 2019. Recorded in a former torpedo factory on the central Stockholm Island of Skeppsholmen, the tracks emerged in collaboration with Jacob Haage (Assbring's longtime partner and key musical collaborator) and Petter Granberg.
The resulting ten tracks saw Assbring pushing herself to the deepest, darkest places. Having lost too many family members over the years, she began to realise that she was haunted by a grief that wouldn't go away. She felt guilt at being alive when others weren't and was dogged by a sense of her own mortality. With Big Anonymous she goes places where few choose to venture in public; dialogues with the dead, musings on her own mortality, reflections on the inner darkness that she inherited. It's gothic, crepuscular, moody – and magnificent. And in the end you might just find it uplifting. She does.
Photo credit: Joseph Kadow