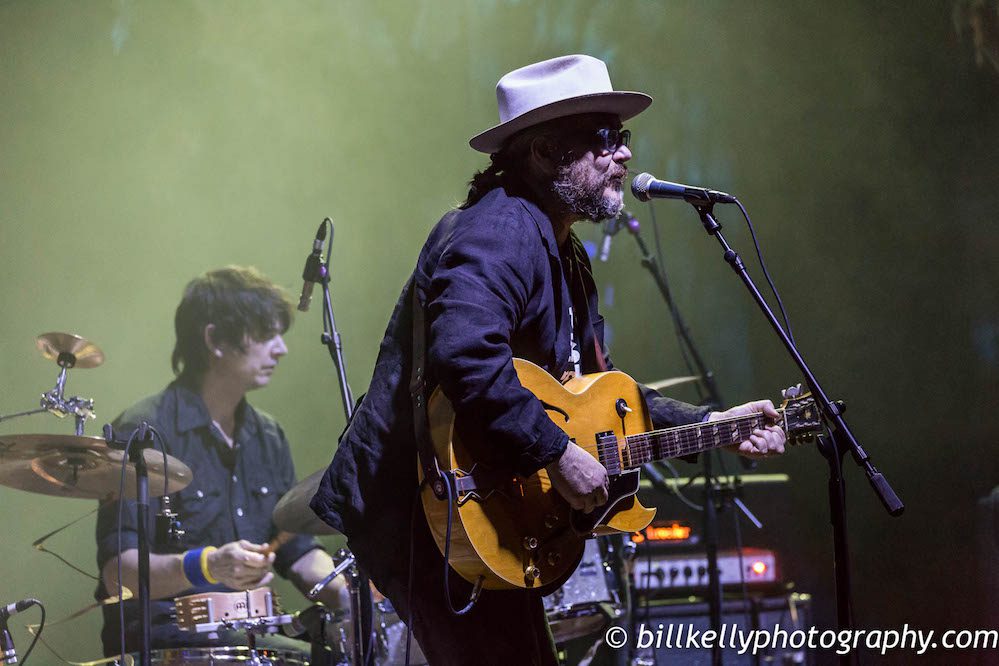 Earlier this week, Wilco made a light night TV stop on Jimmy Kimmel Live! to celebrate their new LP Cousin, with a showing of their song "Evicted." The song serves as the seventh track of 10 on Cousin, released on Sept. 29.
The live performance showcased Wilco's ability to bring their songs to life and have the distinctive harmonies and harmonious flourishes that they're so known for. Still, the bright and eccentric touch from celebrated Welsh musician/producer Cate Le Bon found on the studio project remained vivid in the memory.
Of the album's title Wilco's Jeff Tweedy said, "I'm cousin to the world. I don't feel like I'm a blood relation, but maybe I'm a cousin by marriage."
Wilco is currently on the road with performances arranged around the Pacific Northwest, the West Coast, the Heartlands and the Midwest. Find tickets and learn more here.
Watch Wilco's performance on Jimmy Kimmel Live! below.