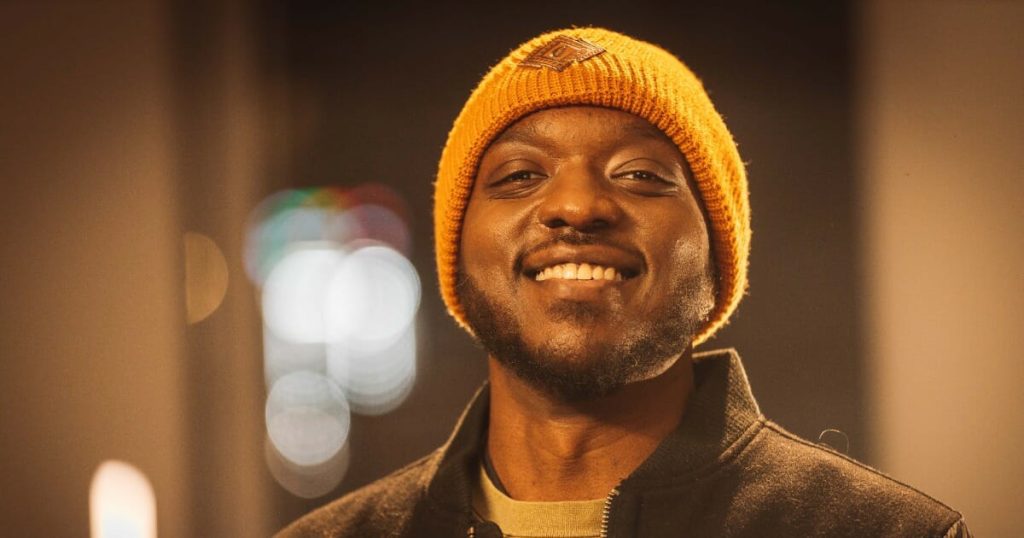 Ahead of the release of his full-length studio debut, The Kaua'i Project, James Casey has dropped the official music video for the single "New Bloom." The song and video share a message of manifesting positivity to overcome obstacles and arrives during Colorectal Cancer Awareness Month.
The track, which was initially dropped on March 14, elicits the notion that music is medicine, an idea at the core of the acclaimed saxophonist's refusal to let a stark colon cancer diagnosis prevent him from making his impact on the world through his signature sound and refusal to quit.
"New Bloom" and the album as a whole result from a year-long escape on the remote-Hawaiian island of Kaua'i, where Casey honed in on practices of self-discovery which took shape as light mantras of soulful jazz saxophone, smooth beats and earnest emotion.
The new music video for the single was created in support of Olympus Corporation of the Americas, a global medical technology leader. The visual presentation delivers a story of hope alongside fellow New York City creatives who are all living through–and beyond–cancer as a community. Directed by Bradley Hasse and shot and edited by Lisa Bolden, each individual featured in the video is today, persevering against cancer in their own intimate and personal ways.
Casey is an outspoken advocate for colon cancer awareness, especially among the Black community. In the past, the musician was a guest speaker at The Atlantic's People V. Cancer summit as an ally with the Colorectal Cancer Alliance's "They Didn't Say" initiative, which is also in partnership with Olympus, along with Charlamagne Tha God. 
The aforementioned campaign aims to start conversations about family history and colon cancer awareness among African Americans, who suffer higher mortality rates and are greater at risk for being diagnosed with the late-stage disease at a younger age. 
Casey's music and advocacy initiative emerged with the release of the 2022 holiday EP, A Little Something For Everyone. The album's limited-edition vinyl pressings raised money for the cancer community through the Colorectal Cancer Alliance and the Nancy Langhorne Foundation. 
The new music video arrives after the artist joined Phil Lesh during his 83rd birthday celebration at The Capitol Theatre in Port Chester, N.Y., last week. It also comes on the same day as Bill Kreutzmann's Billy & the Kids project dropped a New Orleans concert date, which will serve as the unit's first show since a 2021 Red Rocks stand. Read more.
For more information on Casey's latest project, visit his official website. Pre-order the new LP, here.
Watch the official music video for "New Bloom" below.