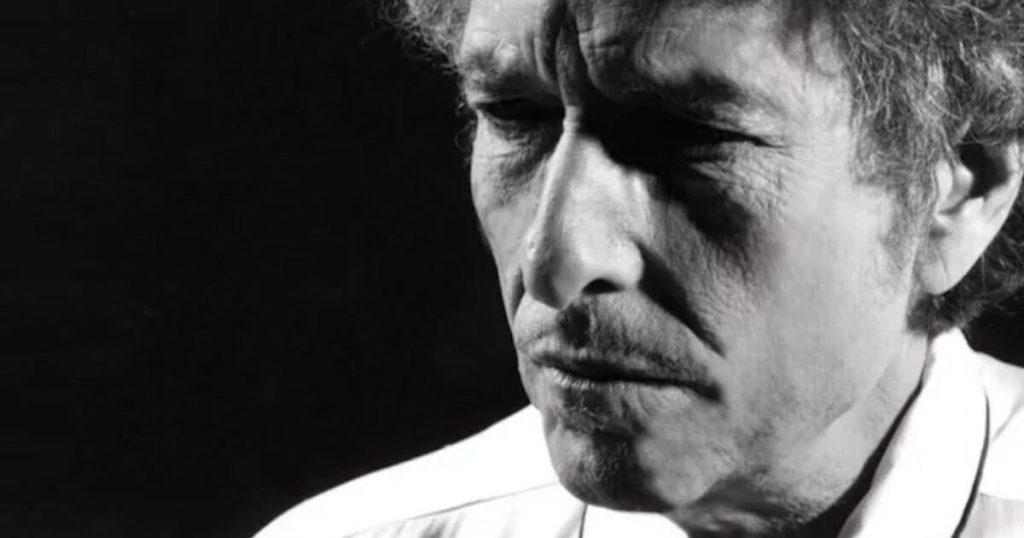 On Saturday, Sept. 24, attendees of the annual Farm Aid gathering, which took place at Ruoff Music Center in Noblesville, Ind., were stunned by the arrival of an unbilled artist. Bob Dylan turned up on stage and treated folks to a trio of tunes, two of which represented substantial bust-outs for the reverence bard. The performance was Dylan's first Farm Aid return since 1985. Also turning up and sharing songs were event co-founders Willie Nelson, Neil Young and John Mellencamp, and other celebrated acts like Bobby Weir & Wolf Bros., Dave Matthews, Margo Price, The String Cheese Incident and more. 
As if the unbeknownst arrival of an icon wasn't enough to send the night into the stratosphere, Dylan's song choices supported the unique nature of the night. Notably, the musician picked up the guitar for the first on-stage moment since 2012, a rare abandonment of the keys. During the set, Dylan and his Heartbreakers support started off with "Maggie's Farm," played for the first time since August 8, 2009. For the ensemble's ensuing pick, they went with another bust out, dusting off "Positively 4th Street," last played on Nov. 7, 2013. For their third and final song, the band went with a tune off of 1965's Highway 61 Revisited, "Ballad Of a Thin Man." 
Dylan toured with Tom Petty in 1986 and 1987, lending additional reason to the team-up. In the years that followed their shared time, the two supreme members of the rock world joined forces for public-facing audiences twice. Initially, during their Traveling Wilburys era, with Roy Orbison, George Harrison, and Jeff Lynne, and later on in August 2003 during a gig in Holmdel, N.J. Serving as support from the Heartbreakers lineup were Mike Campbell, Benmont Tench, Steve Ferrone, in addition to Campbell's Dirty Knob members, Chris Holt and Lance Morrison. 
During their charitable set, Bobby Weir & Wolf Bros. made the most of their stage time, welcoming guests to assist on three Grateful Dead originals and associated tunes. Sturgill Simpson and Lukas Nelson added to the depth of the performance, adding instrumentation and lyrics during "Truckin'" and the band's follow-up, "Dark Star." For the final song, they brought forth one more player, Margo Price, who assisted on a cover of The Crickets' "Not Fade Away," a tune long associated with the tail end of the San Francisco jamband's live shows. 
Later on, Price took the stage for her independently billed set, cutting into "Been to the Mountains, "Four Years of Chance," "Shelter Me," and "Change of Heart," before bringing up Simpson for his original "Life of Sin." Simpson stuck around for a cover of Tom Petty and the Heartbreakers' "Mary Jane's Last Dance," in addition to "Paper Cowboy" and "Hurtin' (On the Bottle)." Matthews tapped pal and longtime band member Tim Reynolds for their set, which culminated on fan favorites "Satellite," "So Damn Lucky," "Virginia in the Rain," and more. 
 As the night went on, Young took the stage for his highly anticipated frame, which arrived after two nights celebrating the 50th anniversary of The Roxy in Los Angeles. He started the set by going back in time and visiting an old classic, "Comes a Time," followed by rarity, "Are There Any More Real Cowboys?" After an ode to the natural world, on "Love Earth," Young decided on "Heart of Gold" for his final number, adding signature breathy blows of the harmonica to the 1972 original. 
Willie Nelson's set was a full-fledged march down memory lane and included a mix of covers and originals, as well as a steady stream of visitors who joined the icon on stage. Highpoints included a combination of "Will The Circle Be Unbroken" and "I'll Fly Away" featuring Young, Mellencamp, Matthews, Price, Weir and more, all of which stuck around for the final song of the frame, a take on Mac Davis' "It's Hard to Be Humble." 
Farm Aid is a nonprofit organization that aims to build vibrant, family farm-centered agriculture systems in the U.S. Learn more here.