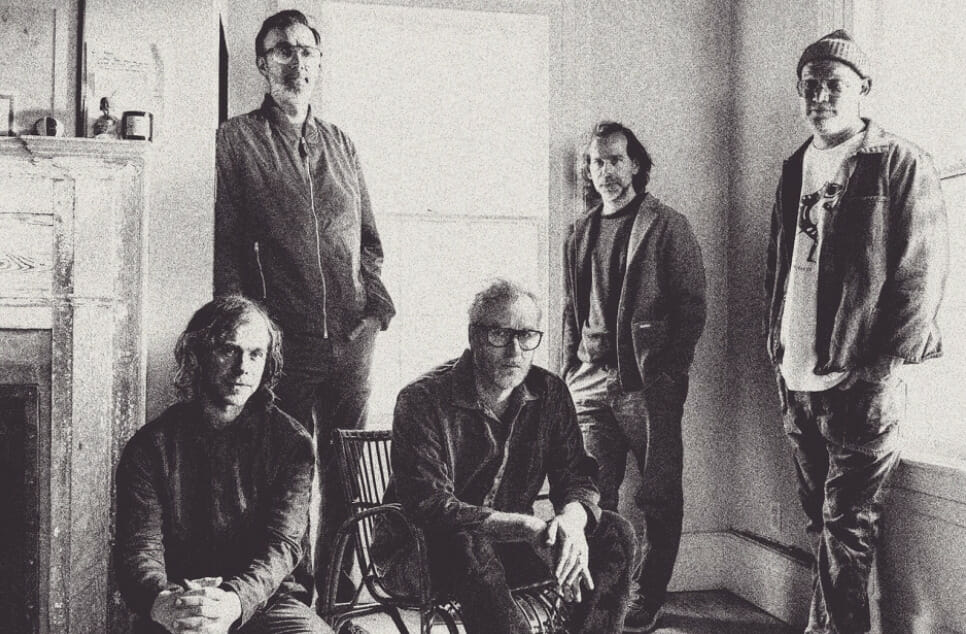 Photo by Josh Goleman
Yesterday, during their opening night performance at the Homecoming Festival in Cincinnati, The National thrilled their fans with exciting news. Singer Matt Berninger announced the impending release of their latest album, Laugh Track, just five months after their 2023 LP, First Two Pages of Frankenstein. He revealed that the digital release of the impending LP is scheduled for Sunday night, with a vinyl release set for November.
Berninger enthusiastically shared during the show, "We have a new record coming out, it comes out Sunday night at midnight. The new record is called Laugh Track, and we have some pre-pressed vinyls here on your way out. The vinyl doesn't come out 'til November. But you guys can get vinyl here, tonight."
Adding to the excitement, Aaron Dessner said, "We're really excited about this record!"
The band also treated the crowd to a live performance of "Space Invader," one of the two new singles released in August, following First Two Pages of Frankenstein. These singles, along with "Alphabet City" and "Dreaming," which debuted during the Homecoming set, are expected to be featured on Laugh Track. Additionally, "Smoke Detector," a track The National had performed during their recent tour, is likely to be part of the album.
The Homecoming gig held even more highlights, as it featured a full-album performance of the band's 2010 LP, High Violet. Notably, Patti Smith, who had opened for the band on their summer tour, joined The National onstage for a rendition of "I Need My Girl."
First Two Pages of Frankenstein, released in April 2023, boasted an impressive guest list that included Phoebe Bridgers, Sufjan Stevens, and a duet with their frequent collaborator, Taylor Swift, on the track "The Alcott."
The Homecoming Festival's opening day also saw sets by Pavement, Snail Mail, Weyes Blood, and more, leading up to The National's performance.
Read Relix's article with The National here.
Watch clips from the evening below.